What are the Main Advantages of Video Interviews?
Due to the greater flexibility, automation, and customization features of video interviewing, industries from all verticals are increasingly using virtual hiring software to find, engage, and hire promising talent for the position. While living through the covid pandemic, we have witnessed a sharp surge in the use of virtual recruiting platforms. According to a recent survey, more than 85 % of HR managers would be interested in video recruiting software to hire people and enrich workflow post covid, which was approximately 65% before the covid outbreak. However, a video interview platform is no longer a luxury to have in your HR tool kit. It has become a new standard for businesses that helps them automate time-consuming tasks in the recruiting practices.
As virtual hiring solutions are gaining popularity over the years, let's look at the main advantages of video interviewing. And how does it help you optimize your interviewing capabilities? If you're not sure of whether or not your talent acquisition team should be implementing a virtual hiring solution into your recruiting tool kit, check out these outstanding benefits of an online video interview software.
Simplify the Complex Process of Hiring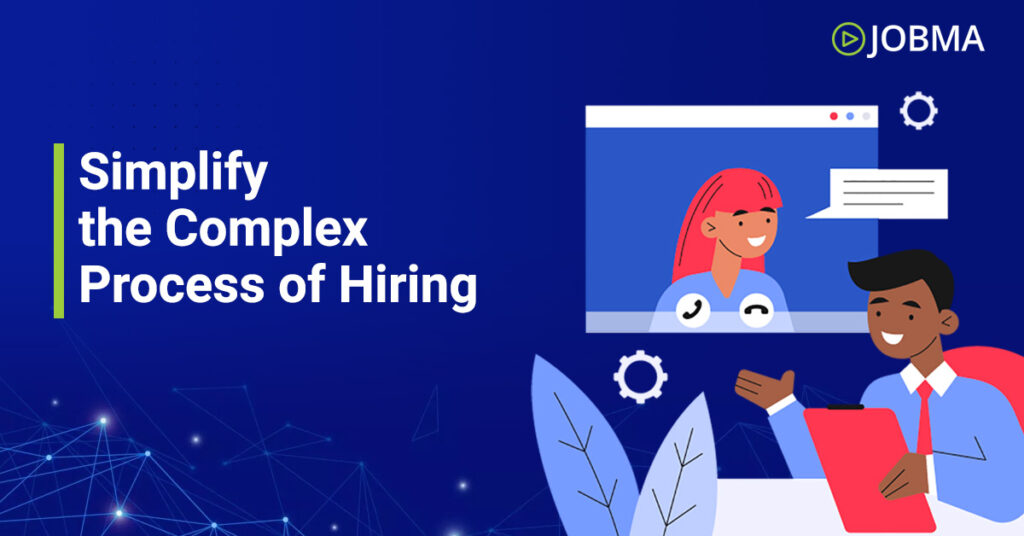 Recruiting qualified talent is a complex process companies have to go through. It requires multi-level collaboration and a time slot that could suit everyone participating in the interview process. The result is a longer recruitment schedule that sometimes goes for months. Integration of Video interviewing provides you cutting-edge recruiting features such as an interview customization option, automated screening, and unlimited interview recording facilities that help speed up your interview process. Moreover, it reduces interview rounds and response time in the hiring practices and helps recruiters drive in promising talent on your job board. This lets HR managers find the best talent available on time.
Hire Overseas with Video Interviewing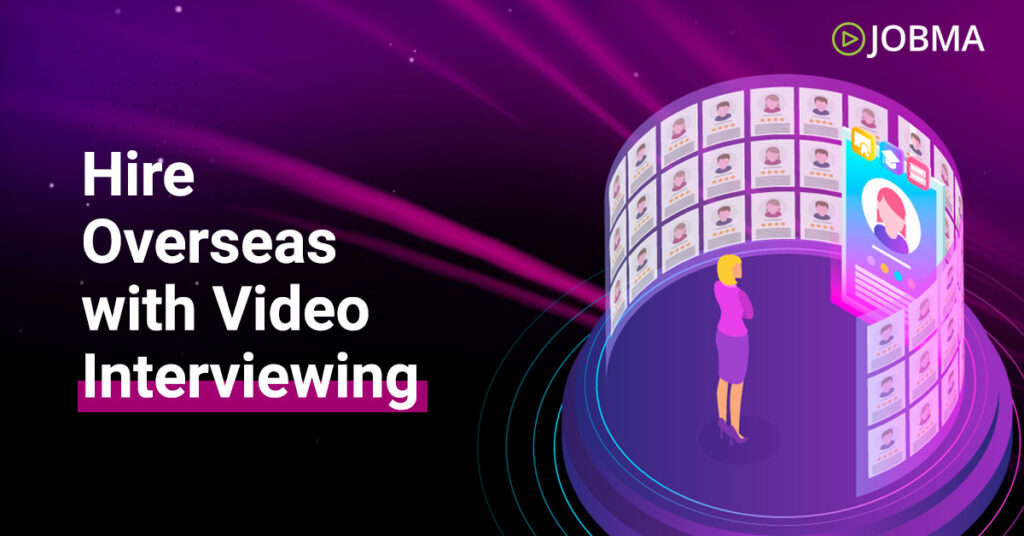 Video interviewing helps the hiring managers connect with applicants on a virtual platform and discover, engage, and recruit worldwide talent working remotely. Now you don't need to travel thousands of miles to meet a prospective employee in person. You can analyze people from afar and decide whether or not an applicant suits your company's work culture using a one-way video interview tool. Most video interviewing software, including Jobma, comes with an ATS-Enabled dashboard that makes your interview coordination & schedules automated and helps save time for both the applicant and interviewers. No matter where you or your candidates are, Pre-recorded video interviews allow you to record interview questions once for all, crossing geographical constraints. And enable applicants to record answers from wherever and whenever they want. It's easy for a recruiter to find the right-fit candidate who works on the other side of the globe, an on-demand video interview software.
Streamline Screening and Collaboration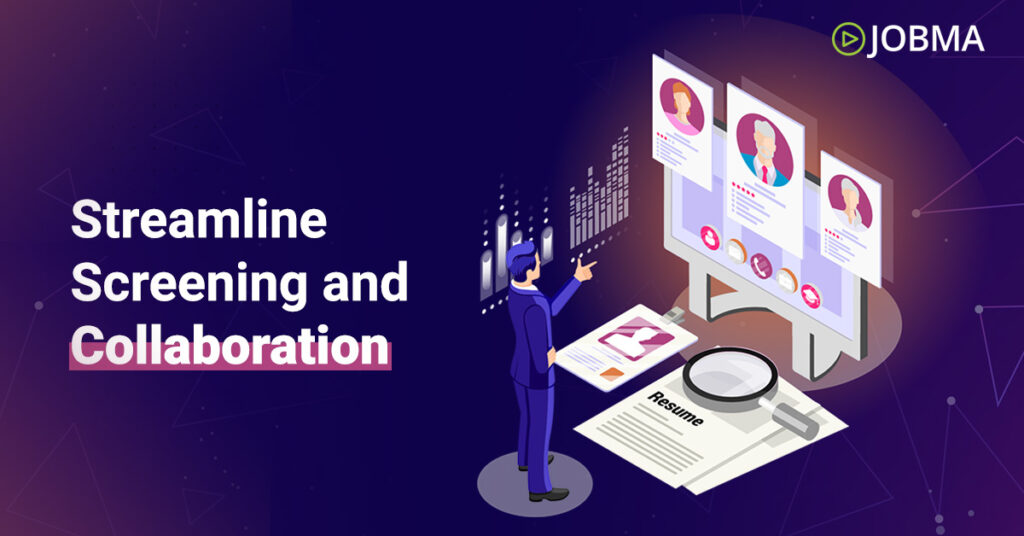 Are you tired of shortlisting people one-by-one through traditional interviewing methods? If so! We have good news for you! Using video interview software in your HR team could help you screen millions of candidates simultaneously based on the job description. Best of all, interviewing software streamlines the screening process with little work for the hiring managers and speeds up shortlisting by automatically eliminating odd-fit applicants who are not qualified for your company. It ends the requirements of real-time presence in an interview process and makes interviewing asynchronous for you, which means you can join in the recruitment process at your chosen time and convenience. This makes hiring more flexible than ever before.
Automate Time-Consuming Tasks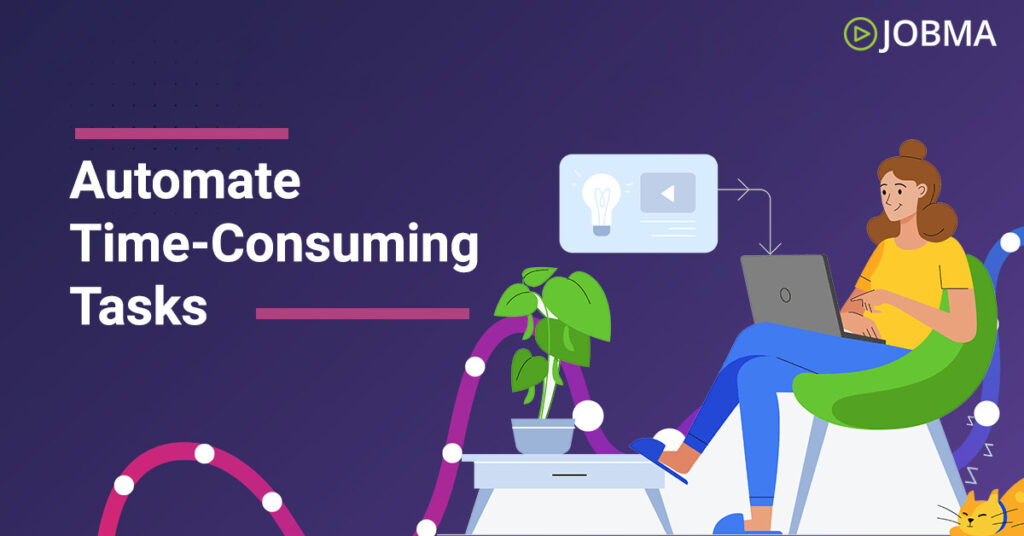 Ideally, talent acquisition practices starting from posting jobs on the online portal to onboarding the candidates take a long time to complete, mainly when you manually screen candidates. But here, an online video screening platform comes to your rescue by making most of the time-taking tasks in the interview process automated. You can post jobs on a virtual platform, solve the issues of collaborations & scheduling, and send interview reminders to the candidates automatically using virtual hiring software. Not only this, Jobma video recruiting platform provides its potential users with an in-built calendar to improve collaborations and send notifications to the candidates about interview updates and status automatically. It also helps reduce human efforts to hire a promising talent and allows recruiters to focus on the best people when hiring.
Make Sure You Get the Best Talent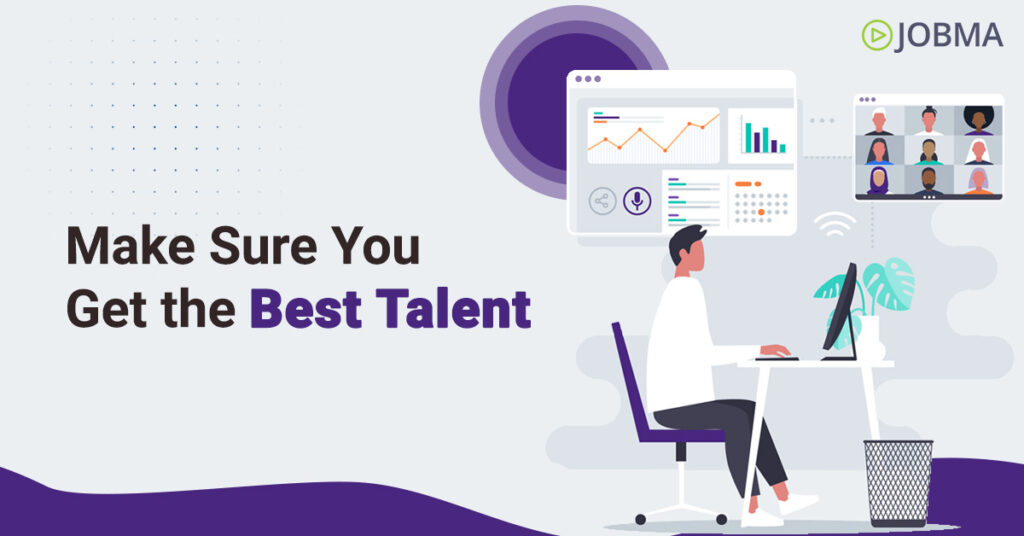 The ever-growing competition in the job market makes it challenging for hiring managers to find promising talent on time that could optimize your company's performance. There're always chances of ending up hiring odd-fit people who don't match the company work culture. Digital recruitment platforms make it easier for you to effectively evaluate applicants' professional capabilities, non-verbal expressions, and soft skills by combining the software with a skills test where you could see how a candidate would react to certain questions. In addition, Jobma video interview tool allows unlimited interview recording. It makes it convenient for recruiters to compare a candidate from the rest and select the most suitable talent for the position even from afar.
Enables Recruiting Firms to Place Candidates Easily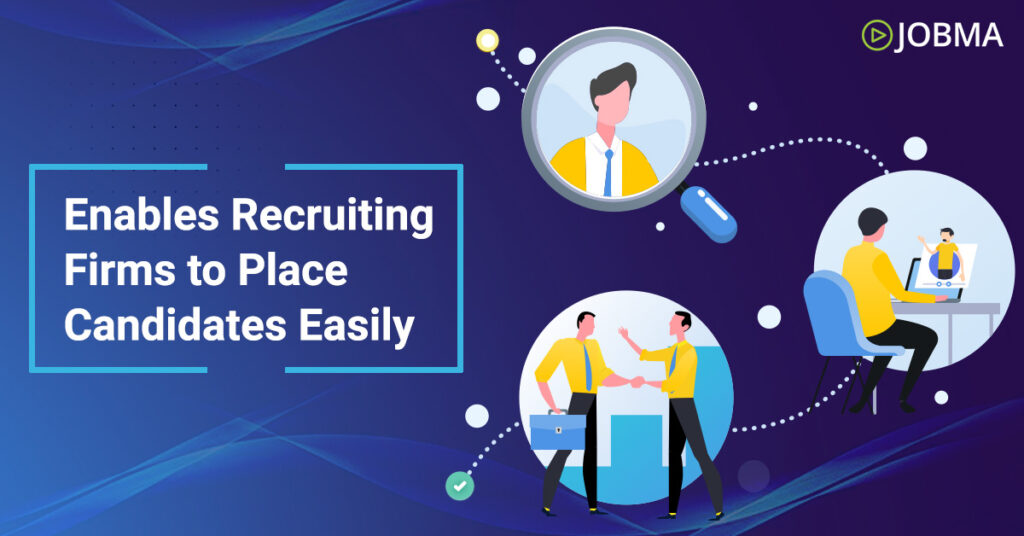 Consistently finding great talent for clients is key to success for the recruiting firms operating in the job market. But to make it happen at a fast speed is a difficult task for any organization or firm involved in the hiring industry. This is why numerous talent acquisition firms are switching to virtual interviewing software, which allows them to discover, engage, and hire a lot of people in a timely manner. Video recruiting software not only reduces time-taking but also reduces the per hire cost of the HR managers. It helps them leave behind other players in the job market who are not yet subscribed to a digital hiring solution. In some cases, it is found that these firms hired even more talented and experienced candidates for the clients on a comparatively low pay scale with effective use of a video interviewing platform.
Positive interview experience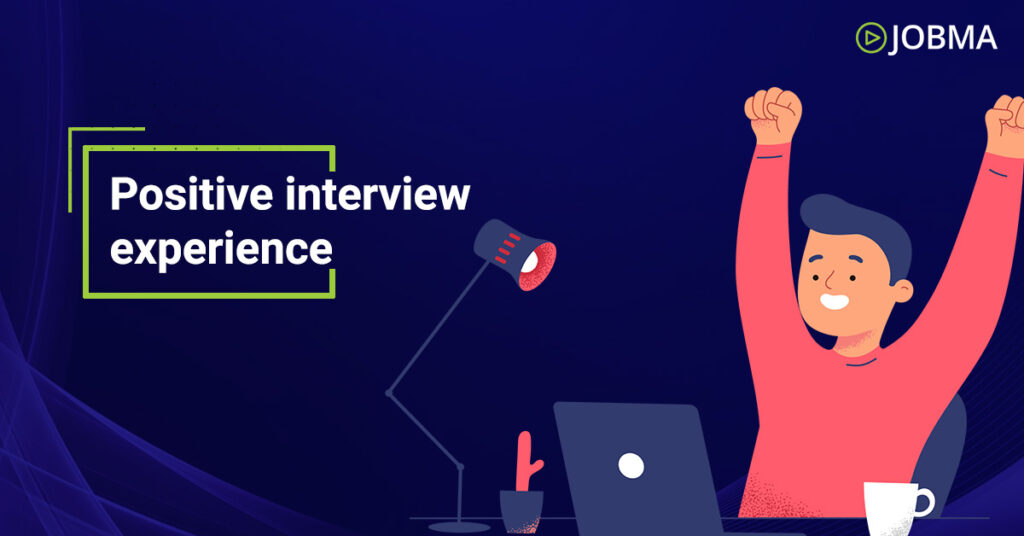 Once summed up successfully, video screening software helps us create a positive interview experience for both interviewers and the applicants. For recruiters, it helps them approach the worldwide talent and create a global talent pool from afar that improves the hiring experience at the next level. Video interviewing brings recruitment automation to an HR team and makes them technologically advanced. Many digital hiring tools available in the market, including Jobma, provides a wide range of pricing models starting from free and allows free video interviews to its potential users. This reduces the per hire cost of the businesses, enables all sizes of company to use video interview tools, and foster rapid digitalization of the recruitment industry.
For the candidate, video recruiting helps them escape travel from home to the company office to participate in the interview. Moreover, virtual recruitment also allows the candidates to attend the maximum number of interviews and multiply their chances of getting selected. Plus, if they know the questions ahead of time, they can prepare well and feel more confident while interviewing.
The above are significant advantages of a video interview platform that makes it an inevitable tool to hire qualified talent for the position quickly and without compromising the quality of hire. Which is/ are your favorite feature/s of virtual recruiting software? Please feel free to share with us in the comment. For more information on this topic, you can also check out Jobma's blogs and FAQs section. If you are also looking for an affordable virtual recruitment solution to scale up the hiring capabilities of your talent acquisition team, subscribe to Jobma and get started with free video interviewing now!