Don't Forget the Evidence!
Preparing for an interview as a job seeker can be quite a daunting and time-consuming process. From researching the company and the position's qualifications to dry cleaning your suit and figuring out how to get there, you've got a lot to do beforehand! With so many tasks, it can be easy to overlook some very key elements of your interview preparation. For a lot of job seekers, this includes forgetting to brainstorm examples of work situations that can demonstrate their qualifications and magnify their skills.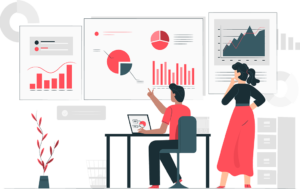 Consider this scenario: you're preparing for a job interview for an open position in a customer service department. To get ready, you thoroughly read the job description and make a list of the skills and qualities you have that make you an ideal candidate for the position. For example, you're very personable and easy to talk to, enjoy connecting with strangers, and have great listening skills. Now you're all set to answer the "Why should we pick you?" question once you're in the interview room, right?
Wrong. Providing a response like that is not enough. Yes, being able to demonstrate an understanding of the position's requirements and stating that you have those qualities and skills is a start. But you also need to provide evidence to back-up these answers. For example, instead of stating that you have excellent people skills, provide a story or example to illustrate this: "As a server, I learned how to refine my people skills into excellent customer service skills. For example, I have a great memory and made it a habit to memorize the lunch orders of all of the restaurant's regulars. By doing this, I was able to make our frequent customers feel valued and, in doing so, enhance their restaurant experience." Adding details that offer "proof" of your skills are huge in allowing an employer to understand your abilities.
So next time you're preparing for a job interview, don't resort to merely brainstorming a list of attributes and skills that make you qualified for the position. For the skills, also provide examples of projects you've been able to complete using these skills. For the attributes, provide concrete evidence of how these attributes has helped you to be successful with previous work. Sure, we can all say that we have the qualities to get the job done. But giving evidence to "prove" it brings your interviewing game to a whole new level.