How to Integrate Video Interviewing in Your Recruiting Workflow
Posted on
In the past few years, the advancement of technology and the shift towards a digital-driven economy have accelerated hybrid and remote work. This shift has not only redefined workplace dynamics but also transformed the hiring landscape. As companies need an efficient hiring process, virtual interviewing has quickly gained prominence within the recruitment industry. Companies have come to realize its many benefits – which can reduce hiring timelines by as much as 50%. According to a study by Lighthouse Research & Advisory, 49% of candidates believe that a video interview can make them stand out during the hiring process.
Integration of video interviewing seamlessly into your recruitment workflow is crucial to meeting the demands of today's candidate-driven market. It is now a standard method used by organizations to screen or conduct first-round interviews and ensure a fair, efficient, and structured process. In this post, we explore all the advantages associated with video interviews as well as provide guidance for incorporating them into the recruitment process.
Advantages of Video Interviewing
Video interviews are a digital alternative to traditional in-person interviews. Companies of all sizes are using them in their hiring process given the wide range of advantages they offer. Let's take a look at some of them.
Better Quality Hire
According to a study by Harvard Business Review, poor hiring decisions have contributed to about 80% employee turnover rate. This highlights the need to focus on hiring quality applicants. With these interviews, you improve your hiring outcomes as you get an option to read the facial expressions and body language of candidates. Not only this, screening candidates initially gives you a clear picture of who the right fit is and stops you from wasting efforts on others. Food for thought – the cost of one bad hire is around 30% of an employee's first-year income as per the U.S. Department of Labor.
Shorter Time to Hire
According to a LinkedIn report, the average time between an initial interview and the hiring of a new employee is 36 days. However, 55% of job candidates believe the ideal timeframe should be under two weeks. One efficient strategy to speed up hiring timelines is through one-way video interviews. Known for their ease, these video interviews simplify and expedite the hiring process with minimal preparation or coordination required from both parties involved. One-way video interviews can significantly decrease the time required to onboard new employees, saving both hiring managers and candidates considerable time by eliminating numerous in-person interviews and managing complex scheduling/travel logistics between locations. Instead, candidates record their responses on video during one-way video interviews – an approach far more time efficient than face-to-face meetings or logistics management between locations.
Minimize Costs
The cost of recruiting a new employee can go up to $3500 and this cost does not involve the onboarding process. This is why cost-saving is one of the biggest reasons for choosing video interviews. Traditional in-person interviews mean bringing local or non-local candidates to the organization's location, which incurs various costs, including travel fare, lodging, and meals. When it comes to local candidates, conduct remote interviews to help them avoid travel costs, such as public transportation fees. Since interviews can take place in multiple rounds, it's always a great idea to first assess them remotely to save money for both parties.
Expanded Geographical Reach
Video interviews enable recruiters to evaluate candidates from anywhere without needing them to travel physically to the company's premises. This option is convenient when hiring for remote teams or distributed work units. Recruiters can easily engage international candidates from various countries or regions. This opens the door for accessing an abundance of skills and backgrounds not available locally. Additionally, a lot of candidates might be unwilling to relocate without first receiving an offer of employment. Video interviews allow recruiters to evaluate candidates remotely, making it easier for candidates to explore job opportunities without immediately needing to relocate. Expanding geographical reach through video interviews also promotes diversity in the workforce by offering access to talent from a wide variety of cultural, linguistic, and demographic backgrounds.

Integrate video interviewing in your recruiting workflow with Jobma
Strategies to Integrate Video Interviewing in Your Recruiting Workflow
Integrating video interviewing into your recruitment process can be transformative for your organization, offering a more efficient means of candidate assessment while saving valuable time. Let's explore six essential recruitment strategies and ways you can seamlessly incorporate video interviewing into your recruiting workflow.
1. Review your Existing Process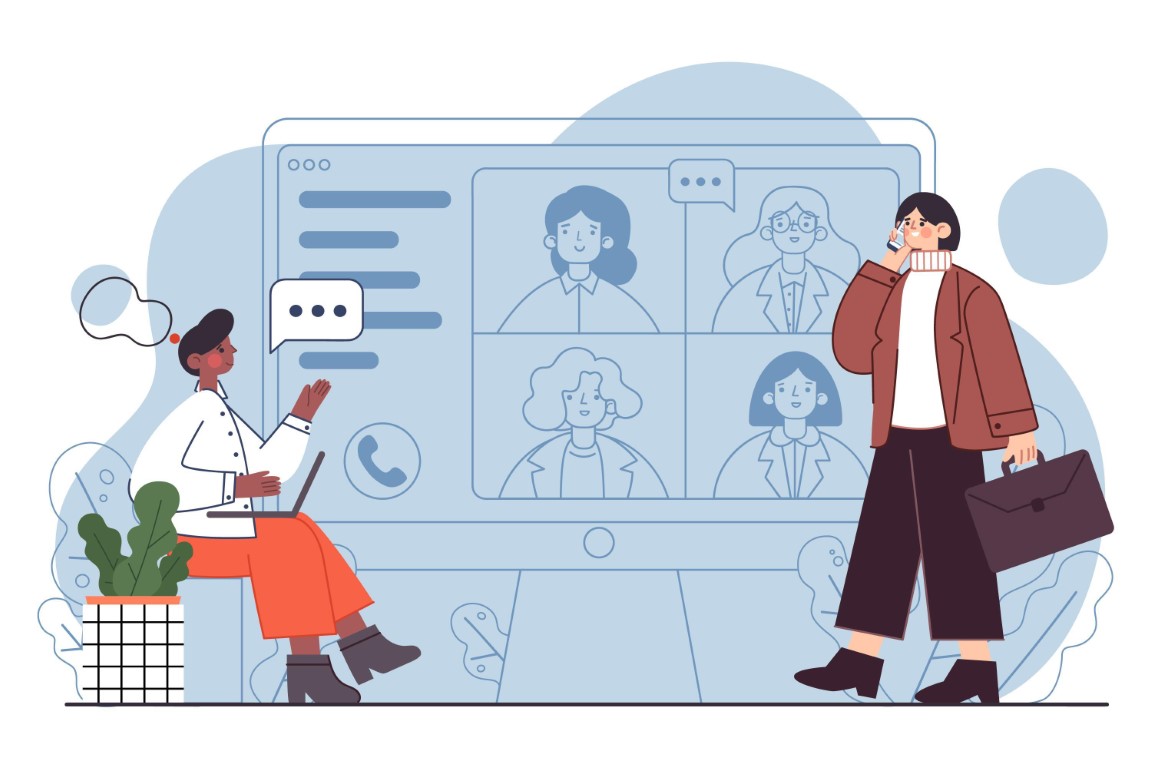 Reviewing your existing hiring process before implementing video interviewing ensures that you take maximum advantage. For this, you can list down the process from start to finish, including job posting, screening, interviewing, and final decision-making. Then, figure out the challenges in the current workflow, such as the lengthy hiring process, inefficient communication among team members, or candidate drop-off rates. With these pain points in mind, you'll be able to set clear objectives that why you want video interviewing in your recruiting workflow. What exactly do you want to solve with this technology? Whether it's improving candidates' experience, reducing cost-per-hire, or enhancing hiring efficiency, a clear objective will help you make the most out of the process.
2. Platform Selection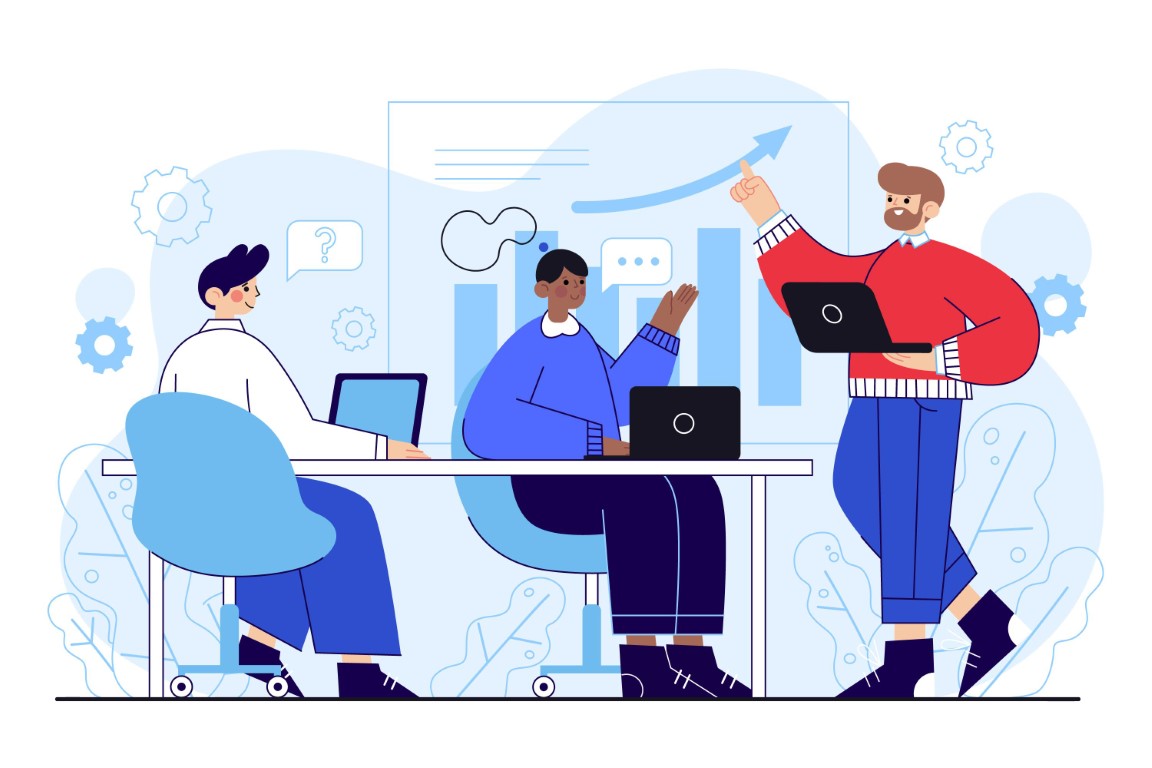 Start by understanding your requirements and consider aspects like the number of candidates you hire, the role you're hiring for, and the company's budget. Check with the organization's finance team and determine your budget for the platform. It's important to look for the specific features that fit your recruitment needs, such as pre-recorded and live interviews, integration support with your ATS, customization and employer branding features, and reporting and analytics.
Consider the user-friendliness of the platform – it plays a key role in both the recruiter and candidate experience. A complicated design may lead to poor recruitment experiences for everyone.
3. Update your Job Postings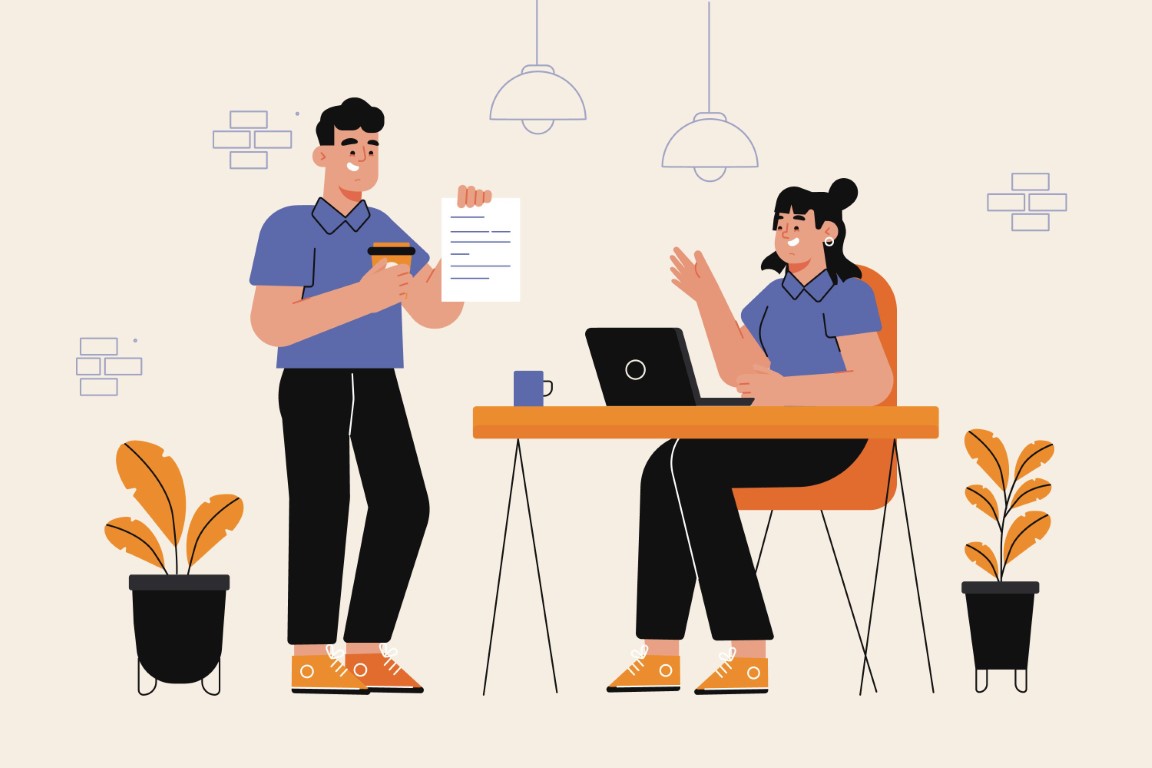 In the job description, include a section that mentions the use of video interviews. You can place this information under a subheading like "Hiring Process" or "Interview Methodology." Emphasize the convenience of video interviews in the job postings. Mentioning that they save candidates time and offer more flexibility in scheduling will attract them more. You can mention the software that you'll be using for video interviews and specify the technical requirements for the same. Providing clear instructions on how candidates should prepare for and conduct video interviews is an essential aspect. Include details on scheduling, setting up the video recruitment software, and conducting themselves professionally on camera. You should also let them know that their privacy and data security are a priority, and explain any measures you've taken to protect their information during video interviews.
4. Add Video Interviews at an Early Stage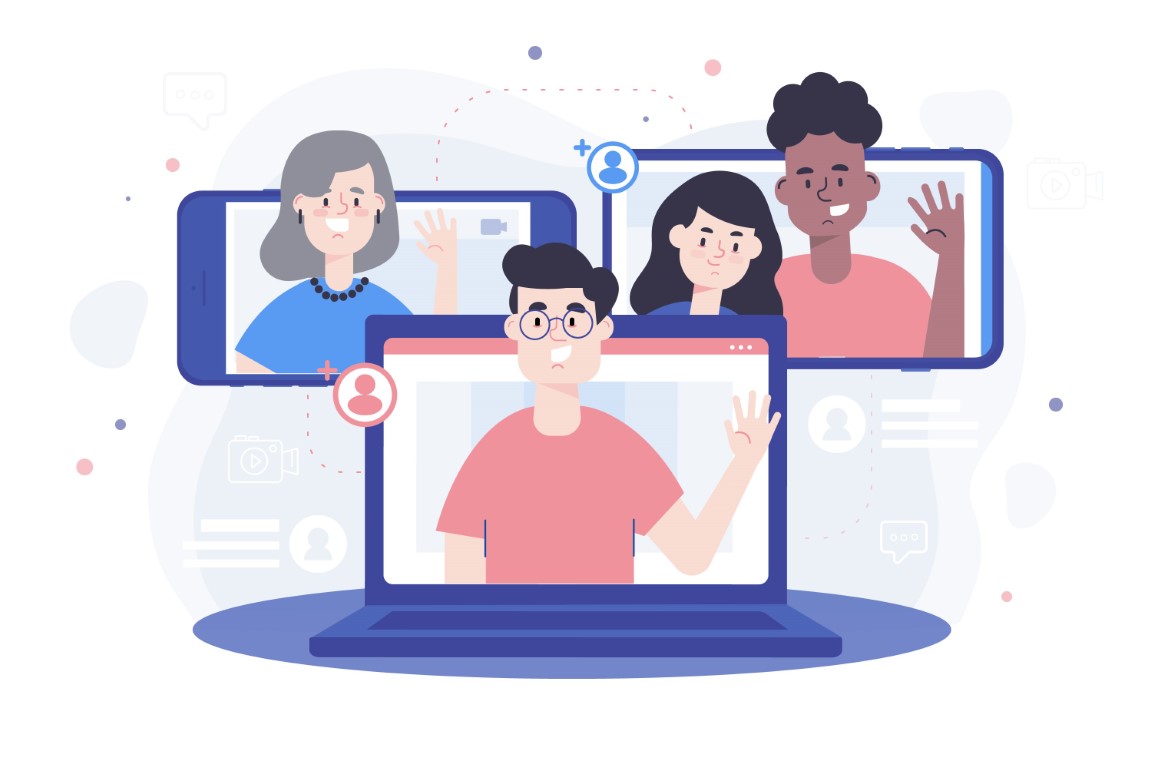 Video interviews offer a unique advantage when it comes to candidate evaluation. Instead of reserving them solely for the later stages of hiring, consider incorporating them early on in your recruitment process, e.g. when you're conducting initial HR rounds. Pre-recorded interviews allow applicants to answer a predetermined set of questions at their convenience and are an efficient early screening method. Review their responses and assess their skills and expertise without wasting your time interviewing candidates who don't make an ideal fit. Reduce travel costs and time spent organizing interviews by using video interviews early in the process. With prerecorded interviews, candidates can easily be divided into top-tier, mid-tier, or low-tier categories depending on their video responses. It helps manage candidate pipelines more effectively as well as prioritize them more quickly.
5. Standardized Interview Templates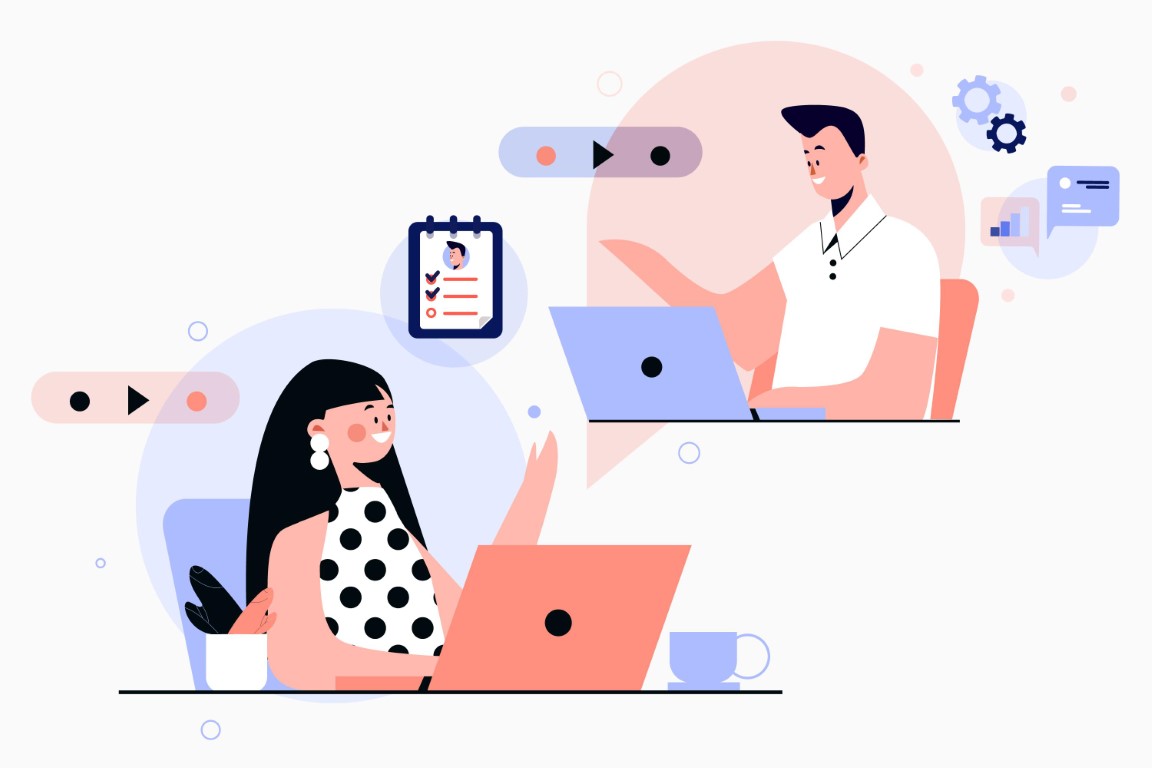 Interview templates are structured templates (email, messages, etc.) used in video interviews that ensure consistency and standardized instructions. Each template should include an introduction, a set of standard questions, evaluation criteria, instructions, etc. Consistency across this template is vital, to ensure questions are relevant to the role and free from bias. Keep these templates updated based on feedback and assessment results, and tailor them for various roles if necessary. Consider integrating templates into your selected video interviewing platform, and train interviewers on their use to ensure fairness and uniformity during evaluation while adhering to legal and ethical requirements.
Incorporating a standard rating or scoring system into the evaluation criteria to quantitatively assess candidate responses. Then, document and analyze this data over time to identify trends and areas for improvement in your recruitment process, thus guaranteeing continuous improvements of interview templates' effectiveness.
6. Set Clear Expectations
Create a comprehensive plan that details how you will introduce video interviews to candidates, including timing, methods, and content of communication. As discussed earlier, include information regarding video interviews in job postings. Communicate with your candidates in the initialization phase using email or phone calls that they will have to participate in video interviews as part of their selection process. Provide candidates with clear and precise instructions for using the platform you have chosen, including details on technical requirements such as browser, compatibility, camera quality, microphone quality, and internet speed. You can also come up with a tutorial or FAQs where you can thoroughly guide them about the usage. Let candidates know how they will be evaluated during the interview by sharing assessment criteria that might help them understand what's expected from them.
7. Integrate with ATS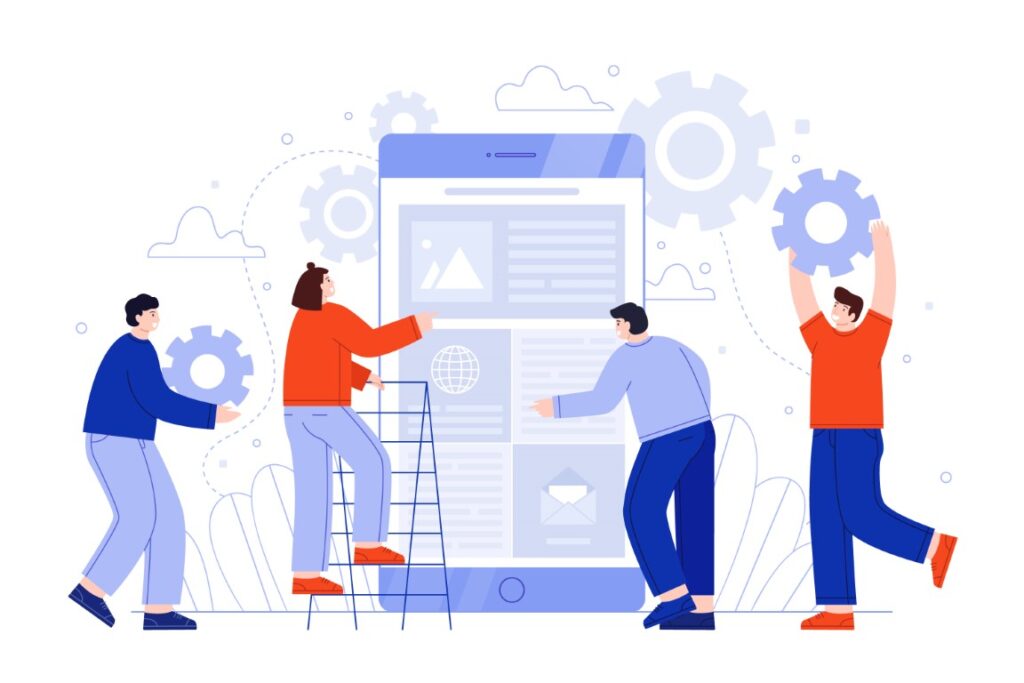 Evaluate your current ATS and find out if it has any built-in video interviewing capabilities. Also, check if it supports integration with third-party video interviewing software. Modern applicant tracking systems (ATSs) often offer integration options for various recruiting tools. When connecting external systems such as video interviewing platforms with your ATS, API access or webhooks should allow real-time data synchronization between them both and ensure real-time ATS/video interviewing platform synchronization. Contact the video interviewing platform's support or sales team for information on integration options with popular ATS systems or guidance on setting up custom ones if your organization grows and your recruiting needs change. In-built integrations may already exist or they may offer guidance on setting up custom integrations; scale up or expand as necessary when considering other tools like assessment platforms or background check services like Checkr (and much more!).
Conclusion
Video interviewing has emerged as a vital asset in the recruiting process in human resource management, with advantages such as improved quality of hire, reduced time-to-hire, cost-efficiency, broader talent reach, and better candidate interactions. To successfully incorporate video interviews in your process, factors such as selecting the right platform, updating job postings, using standardized interview templates, setting clear expectations, and integrating with ATS are important. If you want to adapt to this competitive job market, implementing this technology is crucial to ensure a streamlined hiring process.