Jobma Now Integrates with Recruit CRM
Posted on
Jobma has partnered with Recruit CRM, the highest-rated recruitment software for staffing agencies. Our customers using Recruit CRM can now invite candidates to video interviews and evaluate them right from the Recruit CRM dashboard. This not only saves time but also gets the most relevant candidates in faster. Leverage Jobma's integration with Recruit CRM by adding video interviews early in the application process and conducting candidate assessments powered by Jobma.
This guide will take you through the steps to set up the Jobma x Recruit CRM integration and how to use it:
Step 1
To get started, log in to your Jobma account. Create an interview kit by navigating to Setup Interview > Interview Kit. Add your desired questions for the interview and click Save.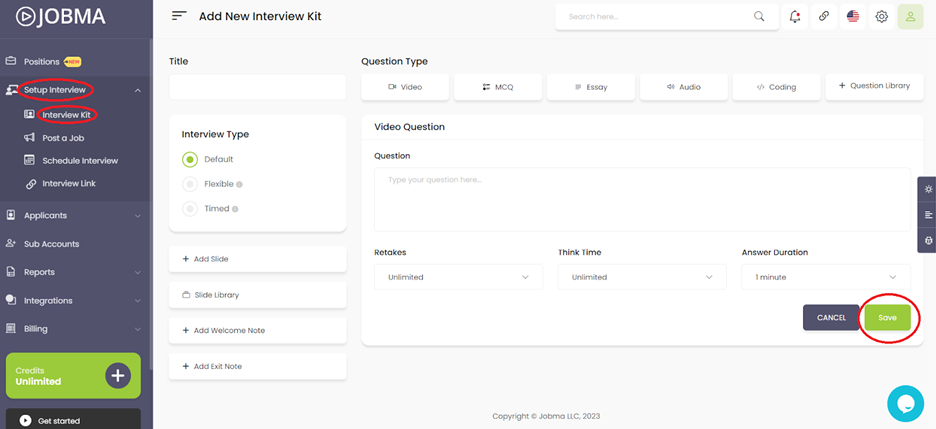 Step 2
In your Jobma account, go to Integrations located on the left-hand menu, and select Recruit CRM from the list of Integrations.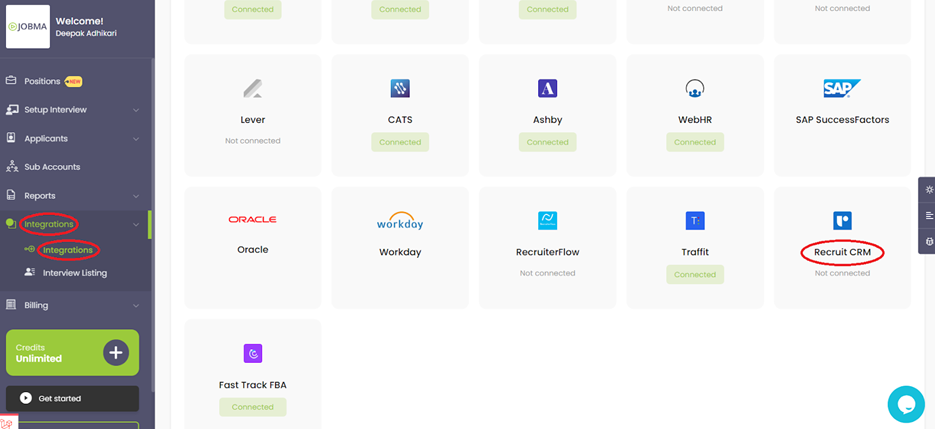 You will need to add the API key that you received from Recruit CRM.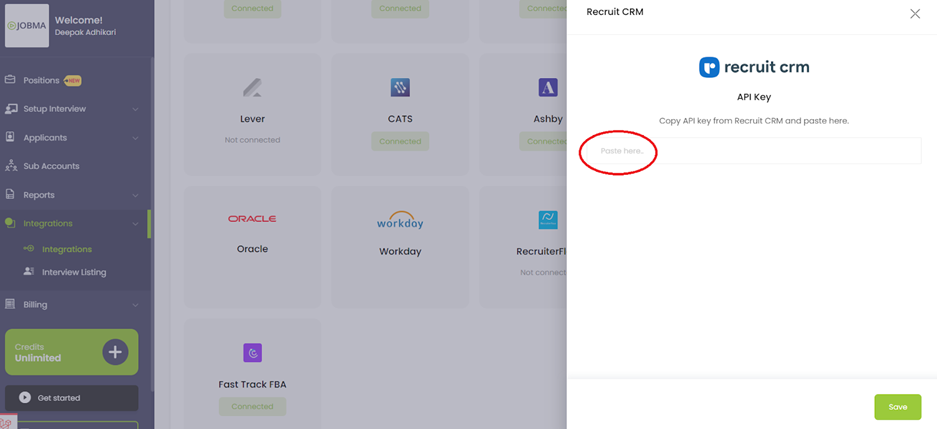 Step 3
Log in to your Recruit CRM account. To get the API key, navigate to Admin Settings > API & Integrations. Under the 'Recruit CRM API Token' section, click Copy to copy the API token. Go to your Jobma account, paste the API key, and click Save.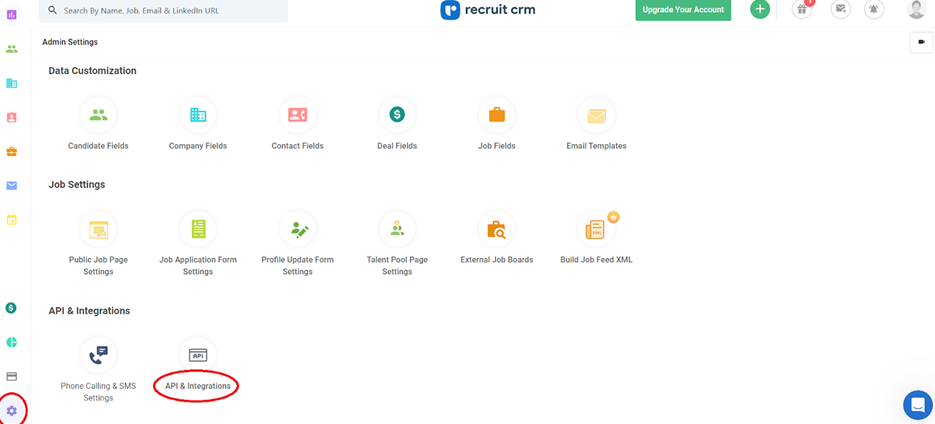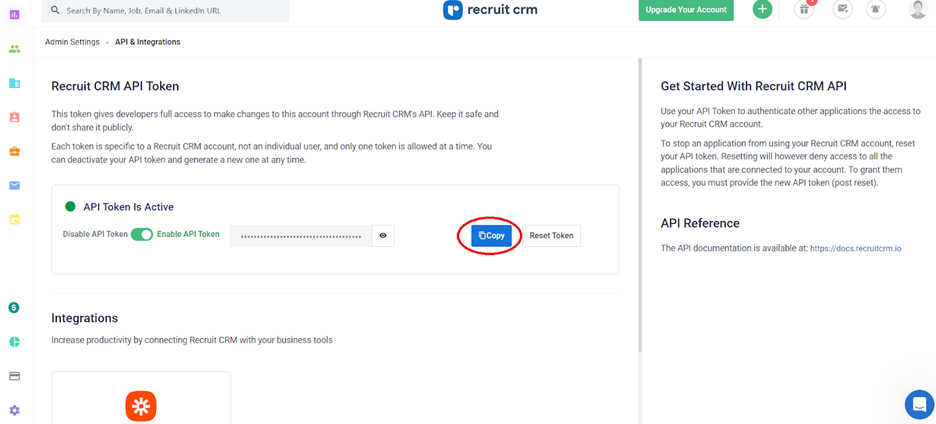 Step 4
Now you need to associate Interview kits with your jobs – synced from Recruit CRM. Choose an interview kit and select a corresponding job. Remember to save your selection. If you frequently hire for a particular job, you can also create a default kit for the job on the same page. You have now successfully configured your Jobma and Recruit CRM accounts.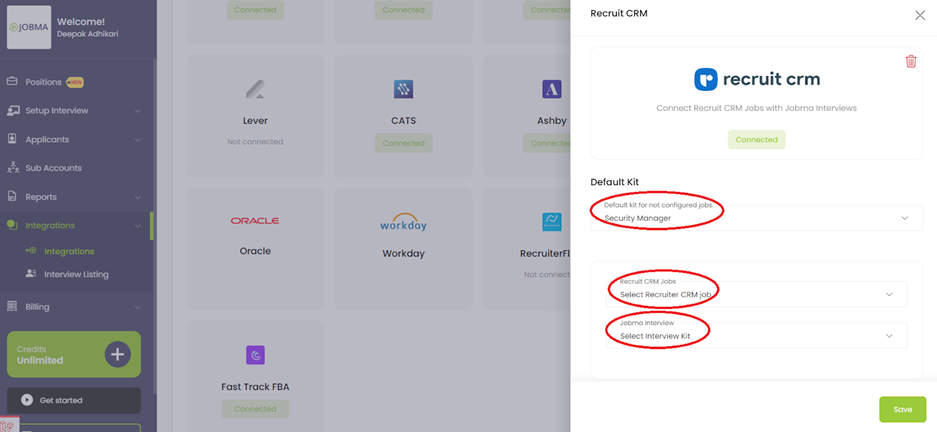 Step 5
It's time to invite candidates to Jobma interviews. In your Recruit CRM dashboard, go to the Candidates section. You can either add a new candidate or choose an existing one. If you're adding a new candidate, add the necessary details and click Save. To associate a job with the candidate, click Assign and choose 'Jobma Interview'. This action triggers an interview invite to the candidate.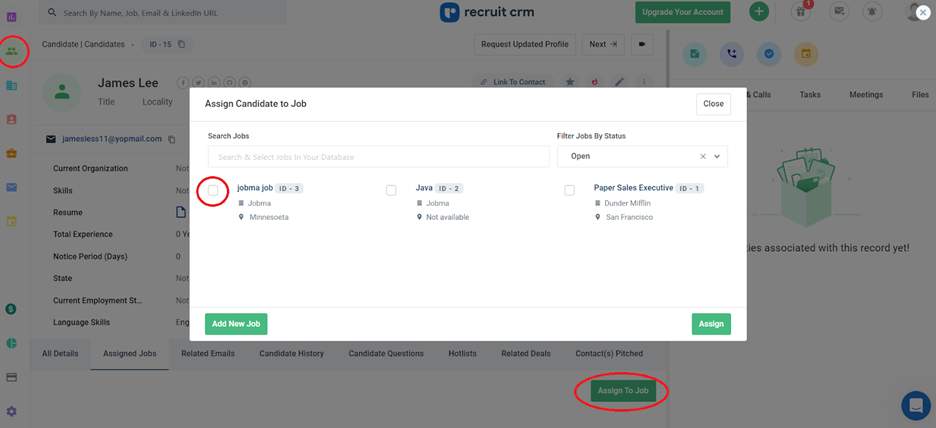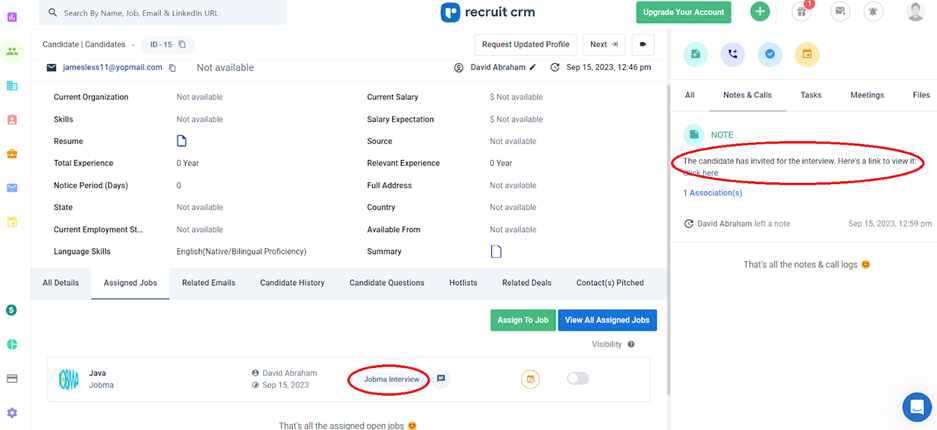 Step 6
After the candidate completes the interview, you can watch it by navigating to the candidate's profile. Click on their link under the Notes & Calls tab.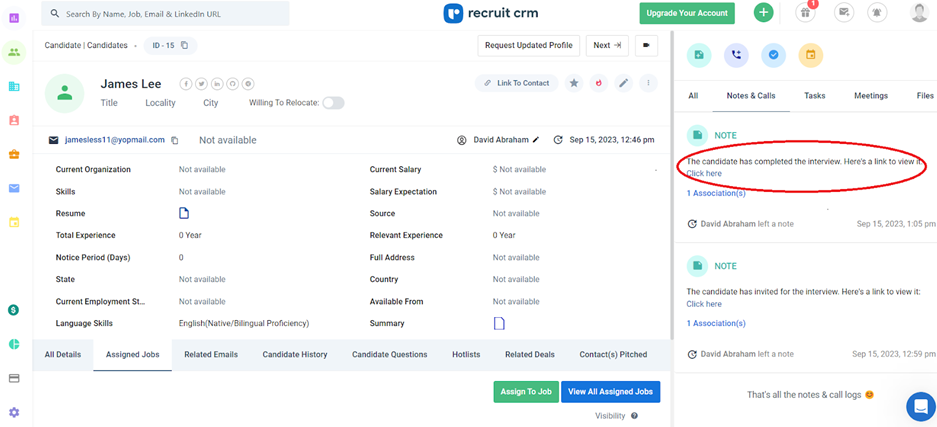 Alternatively, you can also watch this interview on your Jobma account by going to Integration > Recruit CRM. Click Evaluate to watch the interview.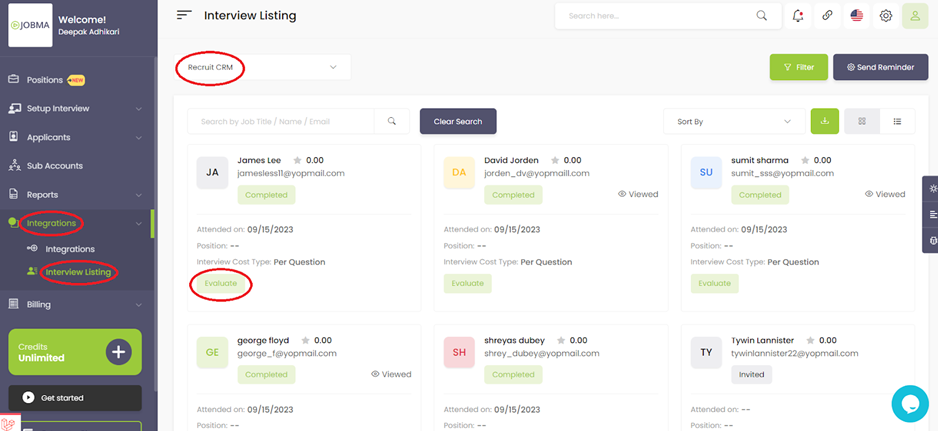 You're all set! If you have any questions or need help setting up the Recruit CRM integration, please contact your Jobma support representative.