New Integration – Jobma is now integrated with Verified First!
Verified First integrates with Jobma via browser extension, streamlining your hiring and onboarding process from start to finish. With this one-click integration, users can easily order, review, and manage background screening without ever having to leave Jobma's platform. Candidate information from Jobma is all passed through to the Verified First extension, reducing duplicate data entry and mitigating risk for compliance errors. Follow below for a detail workflow –
Go to Chrome Extension Store > Search for Verified First > Add the extension The extension only shows up on Jobma when you download it.

Now Login to Jobma Go to Applicants > Evaluate > Open a candidate's interview. Click on the Verified pop up and login to your account. Click on Place New Order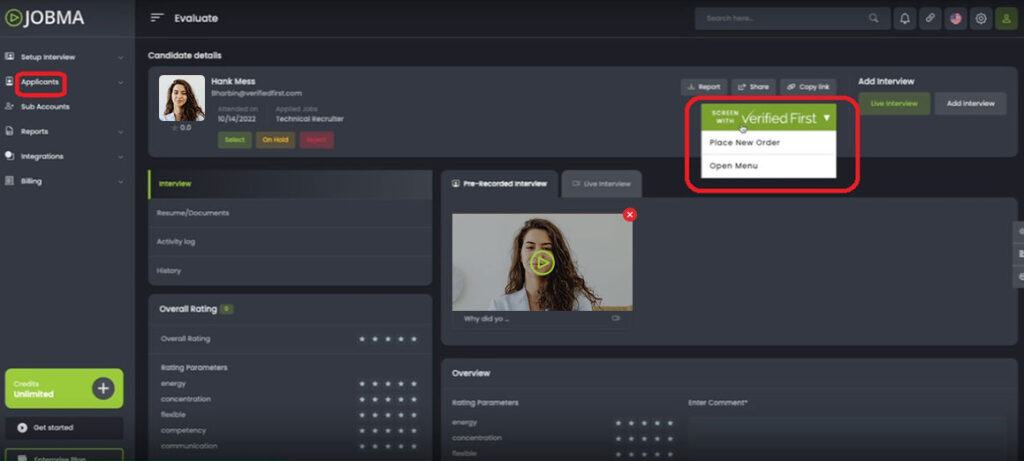 It will automatically copy the name and email of the candidate, Click on Package > select the type of background screen you want to run on the candidate and once you are done click on Send Invite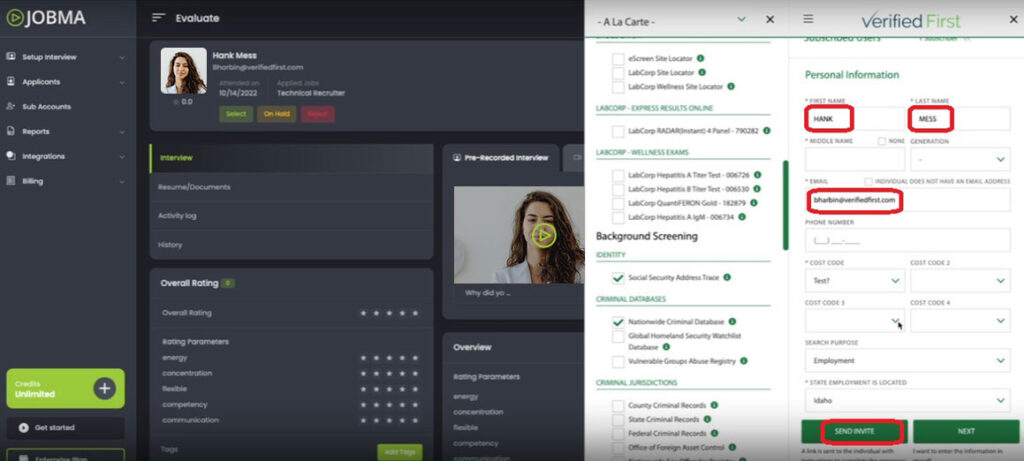 When you are done sending out the invite for background check the pop-up button for Verified First changes its status to Waiting on Applicant (for them to verify their name, email, address and their consent for the background check). Once the candidate confirms everything you will be notified to place the order.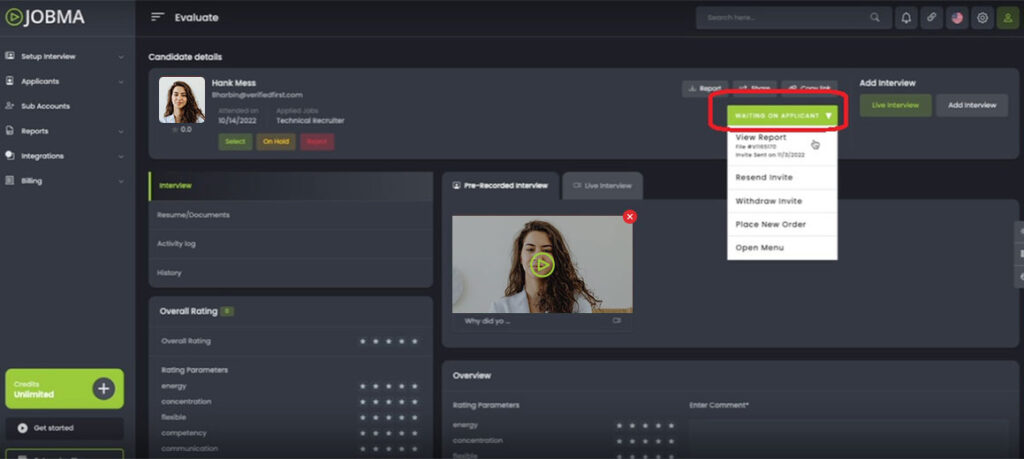 When the verification is done the extension button on Jobma will change to Report Complete. Click on the View button right below to view the report.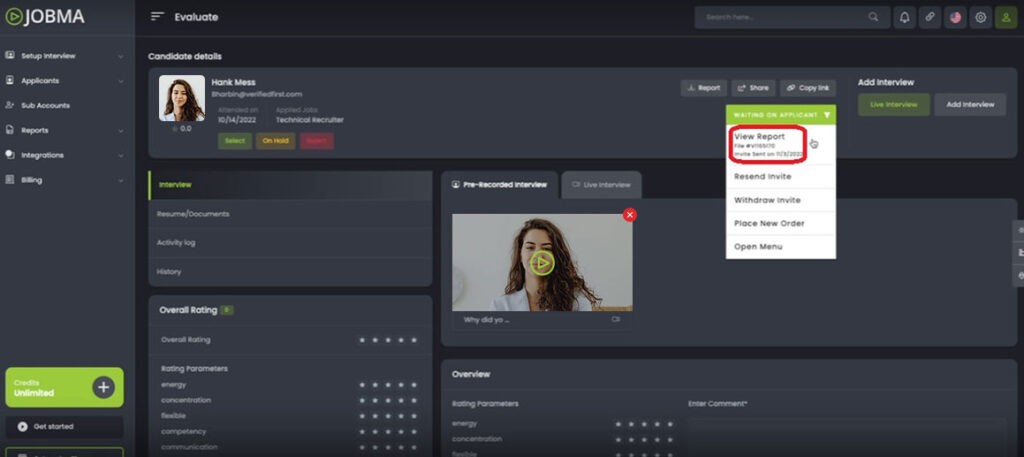 You can also download them, save it and can share it.
If you have any questions, please reach out to your Jobma representative.