Happy to Announce Jobma's New Integration with Oorwin!
Jobma is thrilled to announce that we are now integrated with Oorwin! Oorwin is an AI-enabled Talent Intelligence Platform that helps in rapidly and intelligently sourcing candidates by decreasing time-to-hire. With multiple integration options, the AI-enabled platform not only engages the candidates through seamless communication but also ensures ease of hiring by recruiters and increases their efficiency and efficacy. This is the latest ATS integration to Jobma's long list of marketplace partners to improve your business hiring process. You can find the workflow of the integration here
To integrate your Jobma and Oorwin account Log in to your Jobma account go to Integrations on your left, click on integrations, select Oorwin from the ATS list copy the API and save it on a notepad.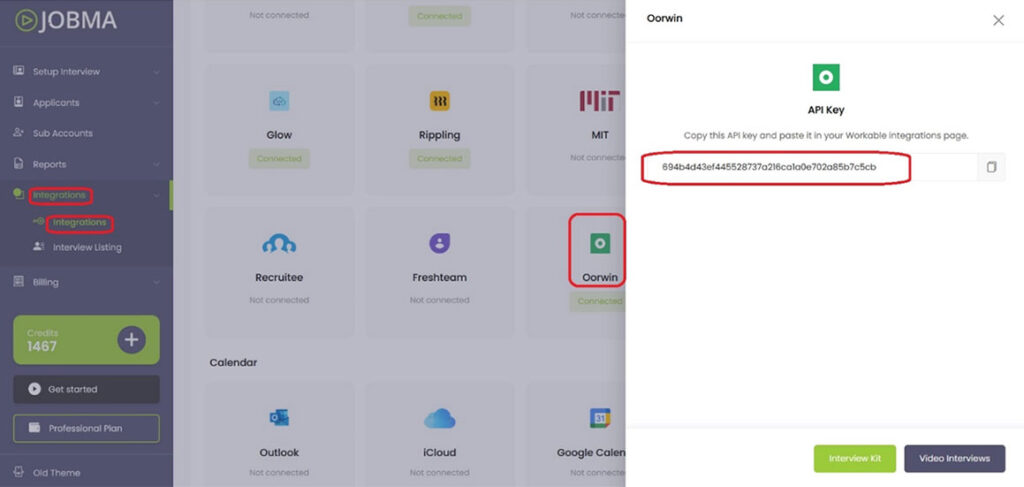 Now you login to your Oorwin account go to Marketplace > Select Video Interviews from the category list click on the three dots to configure the accounts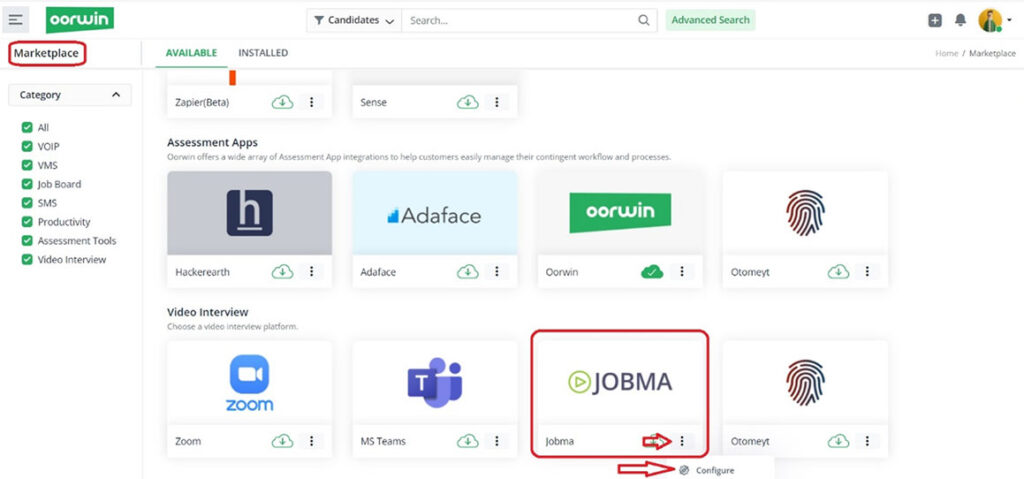 Click on Add Account Paste the API Key (copied from Jobma) and click on the Save button. This links your Jobma and Oorwin account.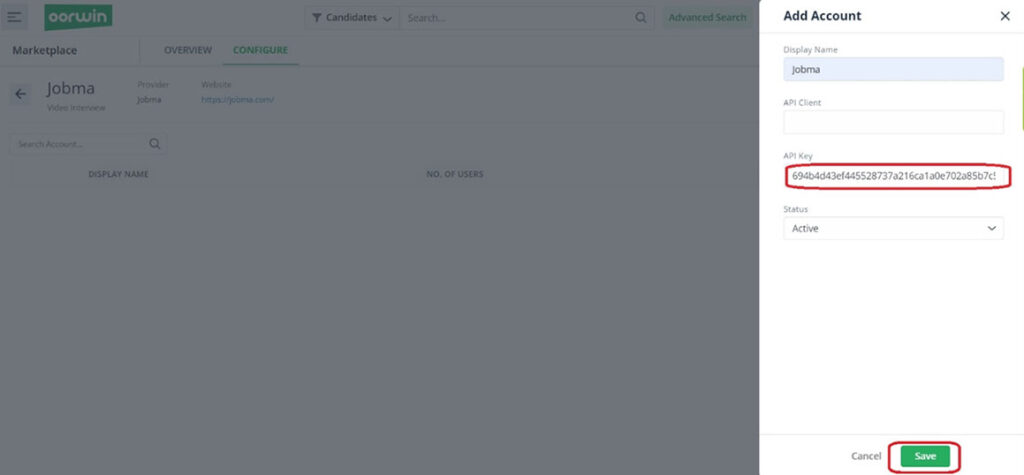 To invite a candidate for the interview you have to create an interview kit first to do that login to your Jobma account Go to Set Up an Interview > Interview Kit, add the questions that you would like to ask the candidate and save it.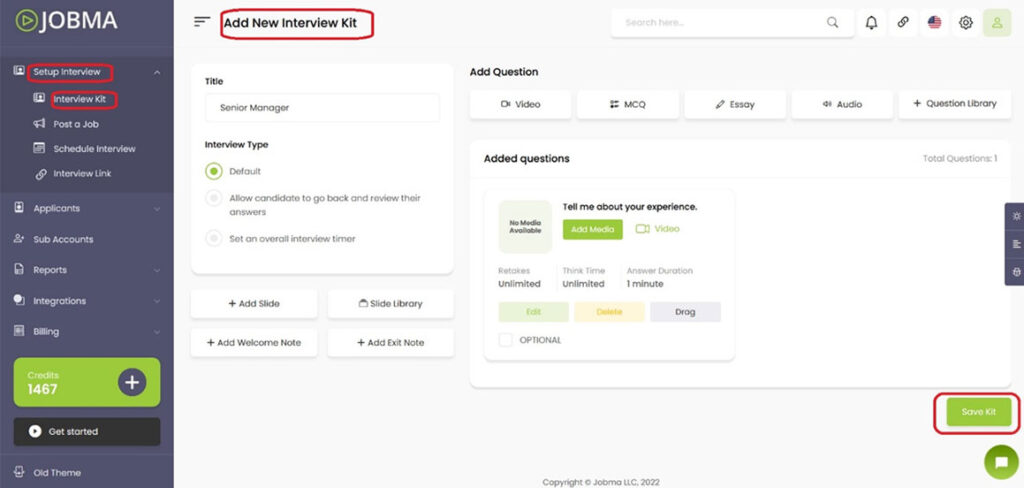 Now you can invite a candidate for a Jobma Interview. Go to your Oorwin account, navigate to Candidates, you can parse a resume or add candidates manually > click on the three dots and add the candidate to the pipeline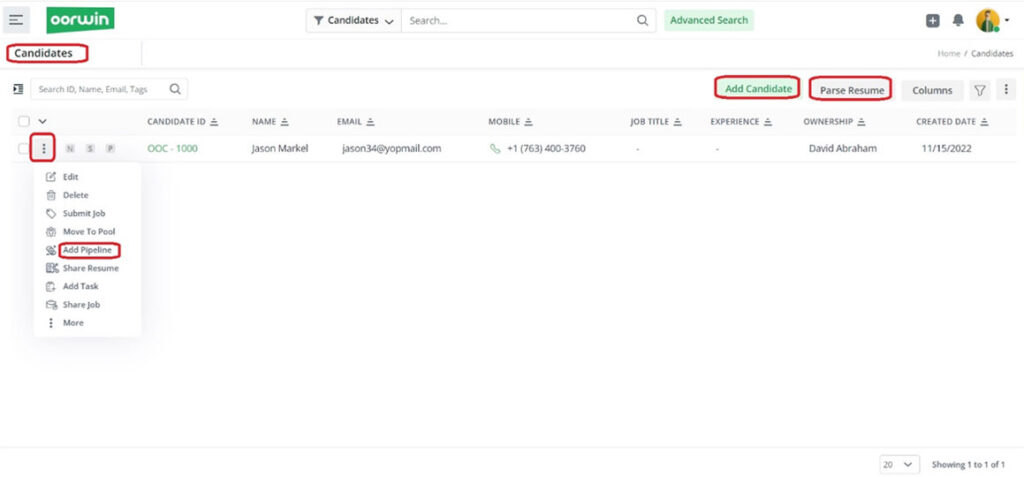 Click on a Job from the listing go to Pipeline > Prospective select any candidate from the list click on the three dots where job title is listed select Pre- Screening with Jobma from the list.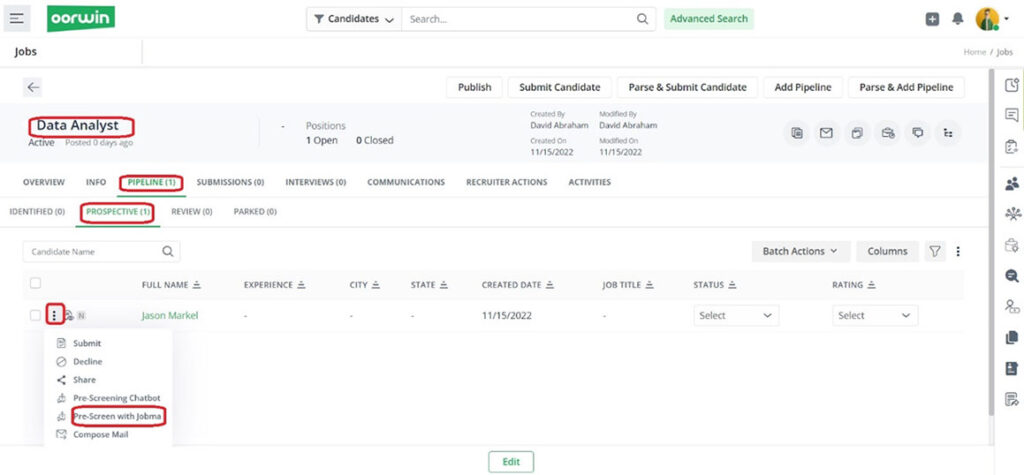 On the popped-up screen select the interview kit, set the expiry date for the interview and hit the save button to send out the interview invite. The candidate will get an email with a link where they can do the One-way video interview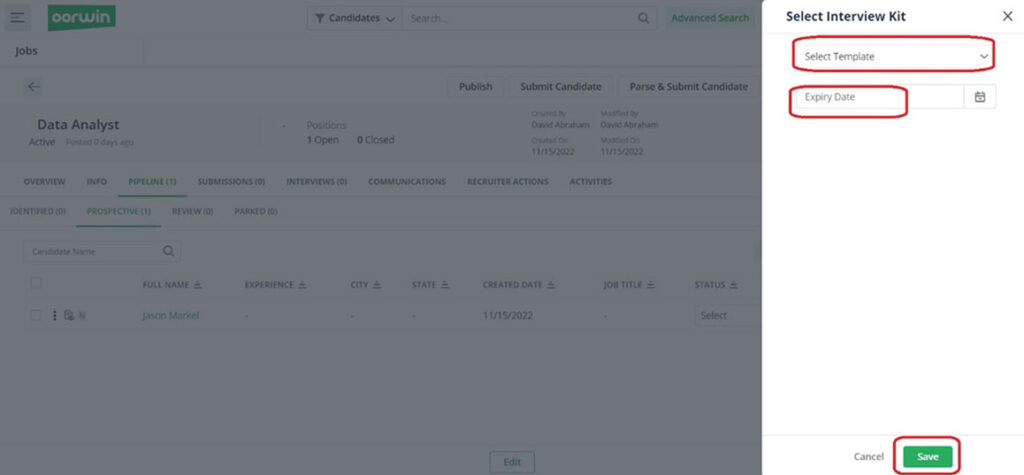 Once the candidate completes the interview you can evaluate it by going to Jobs > Select the Job that the candidate has done the interview for > go to Communications > Select Jobma Video Interviews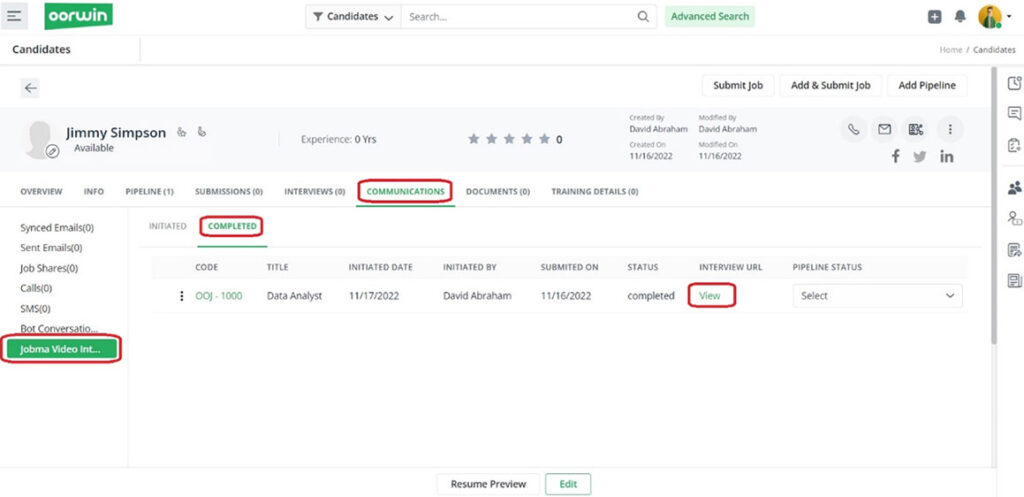 You can also view these interviews on your Jobma account by going to Integrations – Interview Listing and clicking on Oorwin.

That's it! If you have any questions or need help, please reach out to your Jobma support representative.