Learn to Optimize Your Resume for Applicant Tracking System
If you are actively searching out for the jobs, sending your resume at every possible place and not getting even a single response, in return, what you think would be the potential reason of not getting any response. Your resume is not able to stand out at any job-opening because of the Application tracking system. It's a software based application meant to pick out the resumes. It picks out the resumes based on the scores, skills and experience that are solely designed to match the job-description. If your resume is not able to score high, then it will never get shortlisted for any job-opening.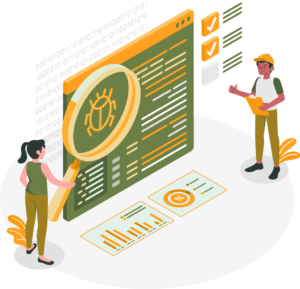 Here, we summarize a few ways to optimize your resume as per the ATS. It will help you in re-designing the resume and makes it compatible with the Application tracking system.
Compose your resume with respect to the job-description. Try to use the similar language, skills and experienced required. Categorize industry terminologies, catchphrases and jargon that are often used by the hiring associates, as the ATS is looking for such kind of keywords, while short listing the candidates.
Don't use Images and Graphics in the resume. ATS is not capable of reading such kind of visuals. So, wisely use illustrations in your resume.
The font of the resume keywords should be the standard ones like Georgia, Courier, Lucinda, Tahoma and Arial. These fonts are almost compatible with the every system.
Firmly place keywords in the content of your resume. Don't hide or overdo the placement of keywords into the resume.
Usage of abbreviations or acronyms should be similar to the ones mentioned in the job – description.
Put only relevant piece of information in the resume. Irrelevant information is just filling out the pages of the resume.
Properly format your resume. Make it readable and use only standard bullets to point the special mention or features. Don't place the special character in it, as they will not allow the ATS to correctly parse the information from your resume.
Proofread your resume; check all the grammar and spelling mistakes out of resume to make it perfectly readable.
Always place your vital contact information at the beginning of the resume for easy detection through ATS.
Lastly, save your resume in multiple formats like doc, PDFs etc. It will enhance the compatibility of the resume with the different ATS.
Using these tricks will certainly make your resume noticed through the various ATS of the organizations. Whenever the search goes out for a specific job-profile, an optimized resume will always come up at the top and get through for the further rounds of selection. So, optimize your resume as per the requirements of ATS to keep it in top places.