Is LinkedIn Your New Resume Website?
LinkedIn is the chief career based social media platform that is successfully connecting professionals all around the world. It's the foremost job search tool that is extensively used by everyone to share and care about the information and key issues of the business industry. Your LinkedIn profile is serving out as a magnet to a job. Globally, recruiters or hiring managers use the site as a gold mine for tracing the potential candidates. Here, we summarize a few ways that can get your resume a makeover through your LinkedIn profile.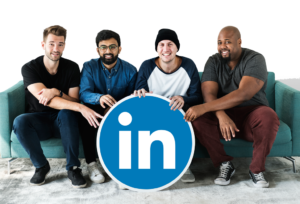 Frame a detailed summary of your career
Frame a detailed summary of your career; take at least 150-300 words in it. Frame out a compelling story about your experiences, skills and achievements, so that anyone reading out can easily relate to it.
Modify your LinkedIn URL
You can easily edit out the URL of your LinkedIn profile. Just simply use your first and last name as your Public Profile URL. It will show your LinkedIn profile in Google search results, whenever a searching operation is performed related to your name.
Add your experiences & Skills
Your LinkedIn is your online resume website, so this is your real chance to write an online new resume. Just start out with your current job, add all the significant job positions that you have attended till now. This amazing list of skills in your LinkedIn profile will make your profile look real & relevant. Get it endorsed to make them powerful.
Get recommendations
Ask your connections to recommend you or write for them and get the favor back. It gets you noticed on LinkedIn.
Add blogs, Links & websites that can showcase your work
You can add the links of websites, blogs or the URL of the work you have done till now. Even you can embed the link of your personal website, if you have any. These links will help you to showcase your skills, work and might get you the job you ever wanted.
Connect, connect, and connect
Invite as many people connect with you on LinkedIn. Try to send a brief personal note in case you don't him/her personally. The more count of connections gives you a broad professional exposure and help you to find the right job with a right recommendation.
Working out on the facts highlighted above, lead you to create an online resume of your LinkedIn profile. It will give a makeover to your profile along with a strong online presence. So, get started with the facts and implement them out in your LinkedIn profile to get more responses from your prospective employer.