Resume Keywords: You Can't Win if You Don't Play the Game
If you've read previous resume tips on the Jobma blog or follow another career-oriented blog, you'll know by now that employers rely on applicant tracking systems (ATS) to sort through large volumes of resumes. Using an ATS, employers are able to filter resumes by keyword in order to find the talent they are looking for.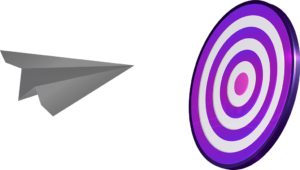 That sure is convenient for employers, but will they still discover my resume and see me as a valuable employee even if I don't pack my resume with keywords specific to my industry? Actually, they probably won't. According to an article by CIO, an ATS can prevent up to 75 percent of job seekers from moving onto the interview stage of the hiring process—even if they are qualified and talented workers! So the importance of paying attention to your industry-specific keywords will make a largely noticeable difference in your career success, according to the statistics.
By now, I hope that you're convinced that utilizing appropriate keywords is well worth your time and effort. But which keywords will be most useful to you? Lucky for job seekers, an article by resumekeywords.org offers a list of popular keyword searches by industry. So if you're not quite sure if your resume contains relevant keywords or which words you could add in order to improve your resume, this list is a great starting point for you.
Now just because you know what these keywords are, that obviously does not mean you should blatantly work them into non-relevant sentences simply for the sake of using them. It might take some writing and rewriting of content to properly integrate them into your resume.
As an example of this process, consider writing a bullet point description for a position you hold as a waitress:
Example 1: Engage in product description, order processing, and pre-bussing in order to ensure customer satisfaction


Example 2: Explain menu items, take and deliver food and drink orders, and pre-bus tables in order to keep customers content
Although these bullet points convey essentially the exact same information, Example 1 contains two target keywords for a customer service position (compared to zero in Example 2) and will therefore be detected by an ATS.
So now that you understand the importance of resume keywords, go ahead and look up those specific to your industry. Hopefully you'll be surprised at the various words you can potentially use to become closer to landing your desired career!