Give Power to Your Online Reputation
Branding or Online reputation management, both the concept follows the same approach. These are the self-marketing approaches, which helps the candidates to extend their professional & personal network. Everything that we begin, do and execute on the web is a part of self-marketing strategy. These are the ways that put your name on the web and making it visible to all. Precisely, it makes your online persona visible.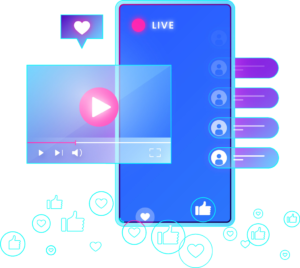 Branding and online presence is one of the chief scenarios that get reviewed by the recruiters and business associates. It's one of the easiest ways to know about a person's work, interests, skills and credibility. The activities, actions and involvement shown online tell your story, that's why is essential to have a good online reputation, specifically for job-seekers, aspirants and entrepreneurs. Here, we summarise a few ways that can help you to take charge on your online reputation and make it work for you.
Use your communication skills and get connected with people around you. Take charge on your branding strategy, have more connections, interact with people. The active profile always ranked as the authentic profiles and gives you a better opportunity to brand yourself, which will end-up enhancing your online presence.


Use social media channels as the source for content submission. Else, you can start-up with a blog or as a guest blogger or have your own website, where you can show off your skills by managing and contributing worthy content on the web. It's one of the easiest ways to get noticed on the web. However, the quality of the content placed over the blogs and postings are supposed to be highly qualitative, so that it can get appraised in the international market/audience as well. Precisely, impress the right audience and get benefited.


We generally waste lots of hours chatting around the web, so why not to use those odd hours to enhance the online visibility. Using the contacts on social media to gain and spread information will get your name, profile and updates seen over multiple profiles i.e. Multiple views you will receive. People liking the content will get associated with you and likely reciprocate the favour.
Thus, if you want to be seen successfully, then creating a personal brand isn't just an option, it's a necessity for you, and following the ways mentioned above are the tricks to enhance your online presence. Create your compelling and consistent brand that will help you and recruiters to meet the respective goals. Good luck!