Some cities are faring better than others when it comes to job opportunities. For those seeking a secure job and launching a career, making a move to one of the top cities with the best potential for employment is a viable option.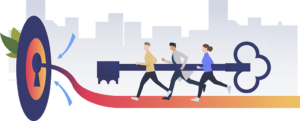 A report by U.S. News & World Report lists the following cities as the best for job opportunities based on job openings, low unemployment or the percentage of job seekers.
Washington, D.C. – The federal government is the top employer followed by educational institutions, consulting firms and government contractors. The capitol has the lowest unemployment on this list.
Salt Lake City – State government, University of Utah, SLC International Airport and Intermountain Health Care carry the highest percentage of employees.
Boston – Liberty Mutual, Staples, hospitals and educational institutions employ the most workers. Available jobs increased from 2009 to 2010 by 0.8 percent.
Oklahoma City – Top employers include federal and state government with a healthy job market for the U.S. Postal Service and telecommunications.
St. Paul, Minnesota – The Twin Cities has 18 Fortune 500 companies with job opportunities as well as state government, healthcare and manufacturing.
Austin – Healthcare and tech jobs dominate along with government jobs and education.
Baltimore – Education and healthcare are the most prominent industries. Johns Hopkins and the University of Maryland are the largest employers.
Milwaukee – A diverse collection of companies provide jobs for thousands of workers including Kohl's, Harley-Davidson, the Medical College of Wisconsin and multiple healthcare companies.
New York – The cities largest job pool resides in health and social assistance positions followed by Wall Street, financial institutions, insurance, hotel and food service industries. NYC has a low percentage of applicants per job.
Hartford, Connecticut – Hartford Financial Services Group and United Technologies are both top employers. Like NYC, Hartford has a low applicant per job percentage.