Video interview software is gradually becoming popular amongst businesses due to its cutting edge technology such as the ability to reduce the amount of time that hiring teams spend screening the candidates, and making the process less biased. Video interview software like Jobma can let you standardize your interview process by increasing the collaboration between candidates and the hiring managers.
To maintain the hiring continuity of your businesses and safeguard the workforce from any uncertainty, a video interviewing software like Jobma has become a much-needed hiring tool of today's times. Jobma can reduce the time of your hiring by 50% and can save the massive investment of your business on the hiring logistics.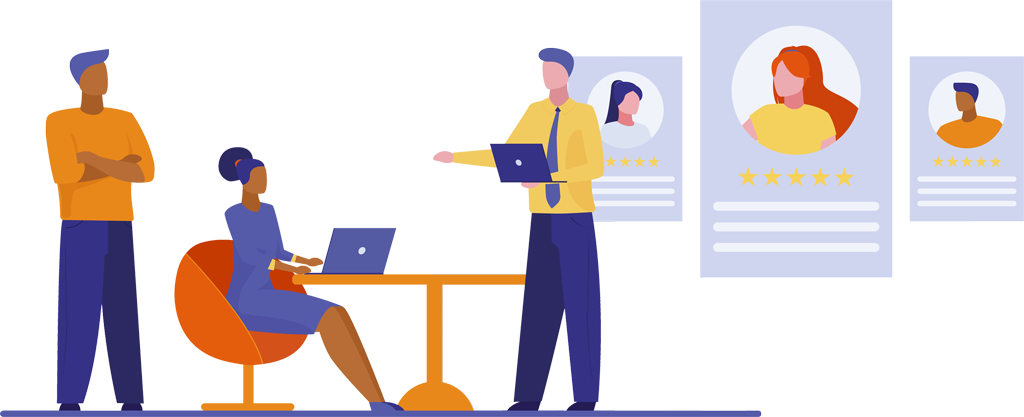 Why your Recruitment team should have Jobma?
Adopting Jobma in your hiring toolkit allow you to save your time in the initial screening of the candidates and keep a strict check over unwanted investments on scheduling a hiring process. Here let's take a look at how video interview software can enhance your hiring ability:
Improve Hiring Process: Jobma video recruiting software offers recruiters a digitally advanced way to select candidates more efficiently and comprehensively. This interviewing tool can ease the candidate selection process by giving liberty to participate in the interview at their comfort, as it ensures zero mobility of both the candidates and the hiring team.
Improve collaboration of the hiring team and the subject matter experts: Aligning the schedule of the hiring managers and the subject matter experts are the most typical assignment in an interview process, as it needs the physical presence of both in a traditional interview. But, it is easy to connect with your subject matter experts through Jobma virtual platform and seek their online opinion.
Decrease the Cost of Hiring: For any business minimizing extra expenses is a good option since it enlarges the scope of business expansion and growth. And, Jobma can help you to do the same as it helps you to cut your hiring costs significantly.
Reduce the Scheduling in the Hiring Process: The pre-recorded video interview facility of Jobma allows the candidates to record answers at their convenience, which means there is no need to schedule an interview with the candidates.
Help with Branding: Jobma can transform your company into a tech-savvy organization. It can improve the visibility of your company on virtual platform and help in image building among the candidates.
Hence, when the benefits of Jobma video interview are clear, opt for this amazing virtual platform to make your business tech-savvy and futuristic. You can also visit the official website of Jobma to know more about the software.