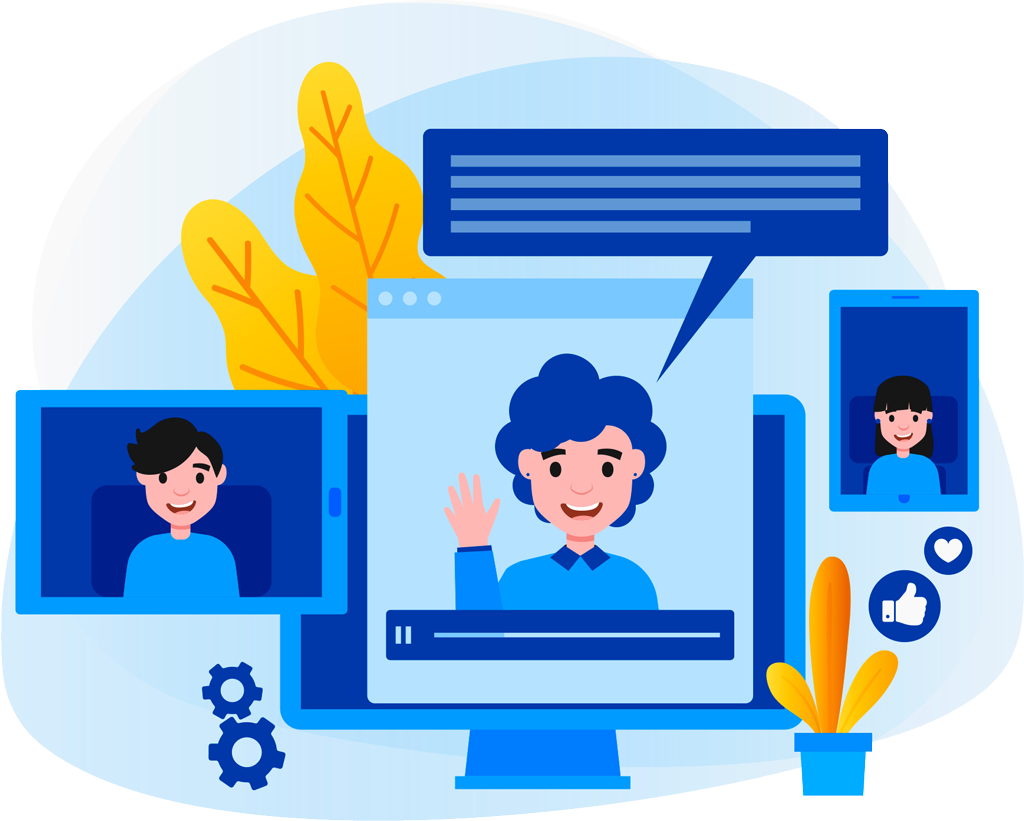 A live video interview platform is a virtual recruiting software is designed to keep your hiring process on track and much more cost-effective. It allows a hiring team to conduct the interview process through live video streaming and gives the candidates the freedom to participate in the interview process without being physically present in front of the hiring managers. Jobma live video interview allows a candidate to appear in the live interview from anywhere at the given time window. It also lets the hiring team customize interview kits according to their needs, such as- change in think time, question-answer duration, and the nature of questions expected from the candidates.
You can make your hiring quick and accurate with the help of Jobma live video interviews without any travel or much investment in logistics, as it needs limited resources to maintain their hiring process well. Jobma can help your hiring team to announce hiring positions, prepare an interview kit, and screening of a lot of candidates quickly for the final selection.
Why should you choose Jobma live video interview?
Opting to add Jobma live video interview into your hiring toolkit can make hiring modern, tech-savvy, quick, and cost-effective, as it eliminates travel and limits the engagement of humans in the hiring process. Here let's see why you should include Jobma live video interview in your hiring toolkit:
Makes hiring cost-effective: Jobma live video interview allows the candidates to participate in the interview via video conversation, without traveling for miles. It also allows the hiring managers to appear in the interview process from anywhere they want, which makes the whole interview process very affordable.
Allow customization: Jobma allows the hiring managers to customize the interview kit and questions according to their needs, which help them to select the best-fit candidates for the role.
No chance of deviation while interview: Jobma allows the hiring managers to prepare a question kit before the interview schedule, which helps them to keep the interview conversation on track and stop them from getting into irrelevant chit-chat.
Customer-friendly user-interface: Jobma has a smooth dashboard and user-interface, which makes it a hassle-free tool to handle. A candidate with average technical awareness can quickly appear in the live interview without any support.
Help you select a technically aware employee: Jobma can help you find a technically aware candidate, without asking for it.
Hence, you can see why Jobma is a perfect live interview tool for your businesses, at an affordable cost of just $1 per interview. It can bring a higher degree of accuracy and technical awareness in both your hiring and the candidates.