Salary negotiation is one of most important part of every professional's career toolbox. It actually decides the financial future of the candidate. Although, negotiating for salary is not an easy task and it's not meant for all. Especially, when you're searching for job on urgent basis and willing to join on immediate basis. In that case, employers or recruiters can easily knock you down with an easy salary package. These kinds of conditions always put the candidate in complicated financial conditions.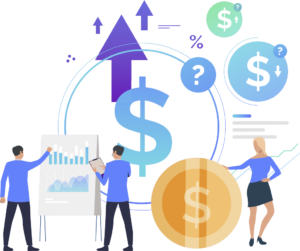 Knowing the right skills for salary negotiation is mandatory for all. It helps the candidates to learn and grow with a better financial stability. Generally, the standard process of salary negotiation with the HR associates begins in the face-to-face round. Your physical presence in real-time environment makes a huge difference and let you connect more with the person to make some good negotiation deals. Here, we bring out some points that can help you to negotiate your salary package in a better way.
Wisely use your behavioral skills. Behaving in a professional way is the most important point to consider in an interview. Whatever the conditions or surroundings are there, just stay calm and professional. The professionalism you embrace often counted positive in salary negotiation.
Being honest and sincere is the key to impress your prospective employer. Generally, when the interview reaches at salary negotiation phase, hiring associates presents you low salary package. However, the sincere candidate can honestly put their points and talk about the expected salary and use your key skills to manipulate and lend that desired salary package.
In the interviews, if the candidate will feel pressurized, then he/she will never be able to make any negotiations. So, just stay calm and chill. Wait for the HR to start the negotiations and then put your point to get the expected salary package.
Asking questions and doubts in the interviews are always appreciated. It shows your concern and responsibility towards your professional life. This phase is known for the hike or salary negotiation discussion, smartly connect with the facts and research on the market trends of your profile. Here, you can ask the employer for hike proposal.
Lastly, asking crazy demands and unrealistic benefits from the company never get appreciated. It's like turning down the offer. Hence, simply make the realistic demands and get a salary hike.
However, negotiating for salary is an intimidating task, but candidates need not to afraid of it. Negotiating for the right package is your right and you are only asking for what you deserve. So, always research on industry standards and be ready to sell yourself in the best package. Good Luck and Accept only what you deserve.