Do you remember when it was novel and exciting that cell phones could take pictures or access the Internet? Before that, it was exciting when a cell phone model was small enough to fit inside your back pocket. Today's new and popular trend, however, is to use a mobile device as a job seeker.
To see just how prevalent this trend has become, check out the infographic compiled by Glassdoor on your right.
The numbers are pretty compelling. Sixty-eight percent of job seekers use their cell phone once or more per week to search for jobs and eighty-four percent believe that this will be the most common way to search for jobs within the next five years. These job seekers have good reason to believe so! Using a mobile device allows job seekers to enjoy the ability to peruse job postings when they're on-the-go, allowing them to have access to the most recent job postings immediately after they are posted.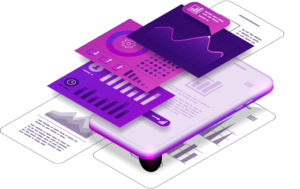 A mobile device is a great tool to utilize in the first stage of searching for jobs, but this tool can also be used in the later stages of actually applying for positions.
As an example, check out Tarah's video. She created this on her iPhone and it landed her a job! Notice that there is no lack of professionalism or quality just because she made the video on her phone. I'll bet that you wouldn't have been able to guess that she made it on her phone had I not told you. Additionally, Tarah was most likely able to apply much more quickly and conveniently this way. Perhaps her application was received and reviewed earlier by the employer, thereby helping her chances of getting an interview ahead of others and being successful.
Given all of this, I'm hoping you'll see just how useful a mobile device can be in a successful job search. Not only will you have access to the latest job postings at your fingertips wherever you are, but you'll also be able to shoot and upload high-quality video resumes or even visit a company's website before an interview.
Click here to download Jobma's iPhone app from the iTunes store and join this mobile job search trend today!
Note: I thank Sparkhire for providing the inspiration for this blog post.