How to Choose a Video Interview Software For Recruiters
Videos interview software increases employer's outreach to the global candidates, optimizes interview conversion rates and ensures review & scoring of the candidates effectively by working remotely.

Video interview software has gained immense popularity among businesses over the years due to its remote interviewing features such as- Asynchronous interview facilities, ATS integration system, option to customize interview functionalities, and remote-based screening of the candidates.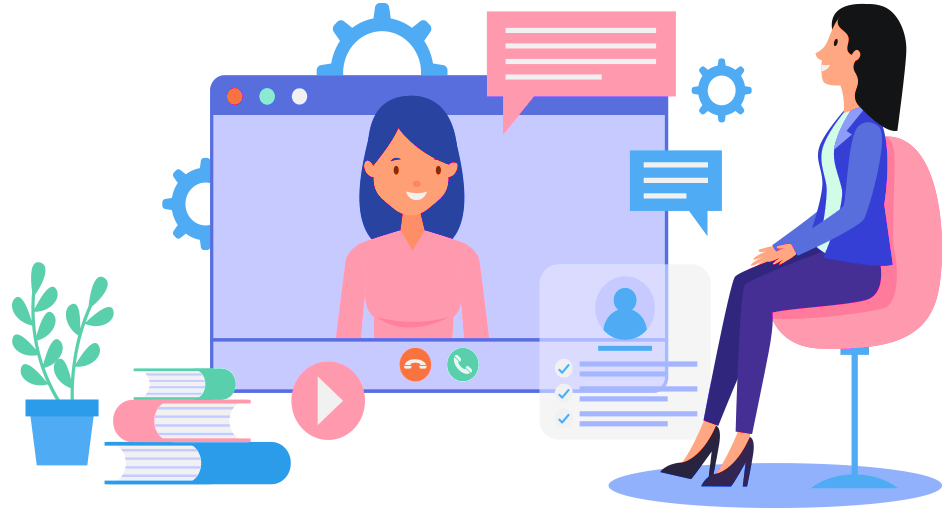 But before you consider a video interview tool for your businesses to maintain hiring amid this uncertainty we would like to provide you with some valuable information, which can help you to choose a suitable interviewing platform for your hiring team.

The primary function of the video interview software is to effectively screen a lot of candidates in the initial interviews and align better communication of recruiters with job applicants throughout the hiring process. Hence, while selecting an interviewing tool you should check the performance of these essential features well.
What should be the Essential Features of a Video Interview Software?
Video interview platform enables recruiters to schedule a much more comprehensive and structured interview in the minimum investment in hiring logistics. So, it would be better if you opted an efficient and cost-effective recruiting software. Jobma video interview platform charges just $ 1per interview to its clients and provides quality services. It is easy to use and suitable for all sizes of businesses. Here we are assembling some essential list of interviewing features for you, which a video hiring tool must have possessed:

Quality to Complete the Interview Quickly: A video interview should have automated features to makes the interviewing quick. Jobma recruiting platform helps the recruiter to invite candidates, schedule interviews and review the candidates quickly. It saves the valuable time of businesses while hiring.

Ability to Improve collaboration: A video interview should ensure better collaboration among job applicants and recruiters throughout the hiring process. Jobma hiring software aligns better coordination among all the hiring stakeholders in a recruitment department and improves the quality of hire.

Should be Able to Create a Talent Network for Recruiters: A reliable hiring tool should be able to create a talent pool for the recruiters and help them to ends their dependency on local talent. Jobma video interviewing platform increase recruiter's outreach and enables them to connect with global talent by working remotely.

Quality to Make Interview Remote-Based: The remote hiring features of video interview platform is the main reason behind its gaining popularity among businesses. Hence, make sure to test the automated interviewing features of a hiring software before you consider it for your businesses. Jobma helps the recruiters to post jobs on online portals, send an auto reminder interview email to the candidates and screen the candidates remotely.

Reduce Per Hire Cost: Cost-efficiency is also an important factor behind the incline of the hiring industries towards interviewing tools. Hence, a video interview platform should be affordable and that can also reduce the investment in the hiring logistics.

So, if you are looking for an affordable yet effective interviewing platform for your hiring team, consider Jobma. It charges just $1 per interview from its clients and offers a free demo.