Let bygones be bygones. If any untoward incident occurred in the past that you do not want to remember, just forget it. Holding on to the unchangeable past is a waste of energy and serves no purpose in creating a better future.
We know that past cannot be changed, future is unpredictable, but present is what needs to be worked on. We can work hard in the present to shape our future. We should plan our present and work accordingly to make our future better.
We need a better and rewarding future for us as well as for our upcoming generations. A future that everyone dreams: a life full of happiness, literacy, health, and wealth. A World where there will be no poverty, no illiteracy, no starving, and no diseases.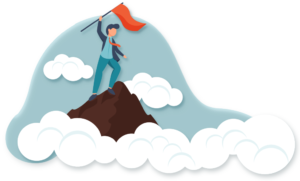 How to create a better future? Better future can be created by creating a better now. Better future can be attained if more employment is provided that betters the conditions of the poor, and allows equality to all in each and every spheres of life. Employment will enhance the living standard and will act as a stepping stone for a better tomorrow. Moreover, employed persons will have a better sustainable lifestyle with comfortable, happy, and rewarding future.To generate more employment, Government and investing agencies should create more potentiality for more jobs. Jobs not only provide money to the individual, but also bring the economic growth as a whole. Once the job arrives in the market and the jobseekers are ready to apply for the job. They need a portal for applying the job online. JOBMA acts as a gateway between the jobs and the job seekers. Using JOBMA you can apply for the jobs online. JOBMA will lead you to jobs as employment leads to better future.
What you need for getting a job. What you should do for preparing for a job. All the FAQ's and more will be received from JOBMA. For more details visit www.jobma.com and sign in for free. For blogs, visit Jobma Blog to read the recent changes and innovations in the field of job search. JOBMA is for all, for employers to post their job and for jobseekers to search and apply for the jobs online at the comfort of their place with much ease.