Corona virus & Workplace Collaborations
As I am writing this post from my home office in California, there are more than 114,000 reported cases of COVID-19 caused by the novel coronavirus and over 4,000 deaths. I was scheduled to attend a conference in Miami which is canceled, citing fear of coronavirus. Now, instead of meeting in person, I'm meeting with people using different messaging tools, online conference portals, and video chat platforms. Technology is making it possible for thousands of workers across Silicon Valley to go on with their day-to-day jobs while taking precautions against the virus outbreak.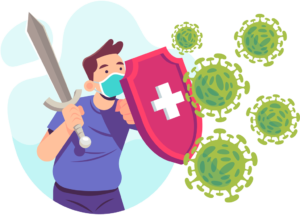 Hundreds of thousands of workers at tech companies in the area are advised to work from home due to the spread of coronavirus which has left valley's heavily congested roads practically empty. Almost all companies have taken measures, from canceling conferences, limiting employee travels, expanding work-from-home policies and even canceling interviews. Companies like Amazon, Microsoft, Twitter and more have canceled all onsite interviews for foreseeable future due to coronavirus fears. Google has sent a notice to prospective job candidates that it will be moving all interviews globally to Hangouts. No one knows if it's going to last for a few weeks, months or maybe longer, depending on the status of the virus.
We know that the world around us is changing fast, but the response to the coronavirus outbreak could lead to a fundamental and permanent shift in how people work. During this outbreak – tools such as Jobma, a video interviewing solution that makes it easier to take virtual and live interviews and other collaboration software like Slack, Microsoft Teams have instantly become more crucial for remote work. However, we don't want to be as seen as trying to take advantage of a virus that has disrupted businesses worldwide and resulted in a total disruption.
We believe during times of such crisis every business has the responsibility to do what they can to give back to society. Keeping this in mind, at Jobma we are doing everything we can to provide additional support to our customers and their interviewees, including – Free Video Interviewing Credits to our clients in worst-affected areas across the world. We are monitoring Jobma video servers to ensure maximum reliability amid any substantial capacity increases. In addition, we are offering informational sessions and on-demand support so anyone can learn how to use the platform with ease.
The role that companies play in response to coronavirus is critical. While we hope this will be only a temporary disruption that will slow down in the coming weeks — but so far, the virus has proven to be difficult and it may have brought a permanent shift in the way we collaborate at our workplaces.