As a job seeker, perhaps you've had this frustrating thought come across your mind during an application process. Although I do truly believe that you feel like you don't have any references, I am willing to bet that, if you think hard enough, you do. Perhaps you haven't held a job before, or you have but your previous boss is not someone that you would like to speak about you on your behalf. In that case, consider these options: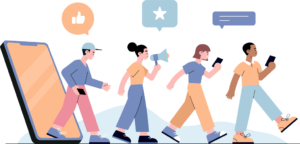 Teachers: Whether or not you're in school right now, you have been in school before. And you do know teachers. You may have not been the teacher's pet, but there are probably teachers or professors who would be willing to vouch for you. If you went to a larger university, this will be a bit trickier. In this scenario, send the professor an email reminding them what class you took and how well you did in it. From there, ask if the professor would be willing to vouch for your hard work ethic and other relevant skills. Consider which classes you did the best in and participated the most in as you consider which professors you're going to ask to be a reference.
Coaches and Organization Leaders: These people have first-hand experience in seeing how you work in a setting that requires teamwork. They can speak to your character, group abilities, motivation, and several other soft skills that are important in professional settings.
Former Co-Workers: When you don't have a former boss that you can rely on for a reference but would like to utilize someone who can speak to your professional abilities, this is a great option to consider. These people have a wealth of information that would be useful to an employer considering you as a job candidate. They can speak to your professional abilities and skills, the way you interact within the office, and also your character qualities.
As a rule of thumb, it's always a good practice to touch base with your references beforehand in order to have their permission to put them down on any of your applications. It's also not a bad idea to give them some context about the type of position you are looking for and why you think you would be a good fit. In fact, sending them your resume or video resume is a great way to provide them with this context!