As video resumes gain popularity, a new trend is emerging among recruiters these days – gauging communication skills in candidates for initial shortlisting. These one minute videos can accurately reveal a lot about a candidate, especially their soft skills and personality, which aren't always reflected in a written resume. When it comes to hiring, these skills rank high on any HR's list. Here, we break down the shortlisting procedure and list the top 5 soft skills HRs scout for in a video resume.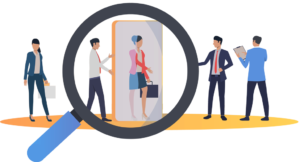 Confidence: Confidence is the first thing that a stands out in a video resume. A confident candidate will look straight into the camera, maintain eye contact and speak clearly. He will be enthusiastic about what he says and will seem more natural and at ease. Confidence cannot be feigned through a video, and that's why HRs are partial towards this trait.
Communication skills: Strong communication skills matter a lot, irrespective of the industry a candidate is applying to. Look out for candidates who speak to the point, articulate their thoughts and messages clearly, and don't fumble while speaking. If a candidate can express and communicate really well through a video, chances are he can do it equally well at the workplace.
Time management: Video resumes are usually a minute long, and stretch to a maximum of 2 minutes. Any person who sticks to this duration and conveys his message accurately while taking care of the video becomes a suitable candidate. If he can manage his minute properly, well, he can definitely manage the hours he'll spend at work efficiently.
Attention to details: The video resume is just a minute long and a lot of things can go unnoticed. But a good candidate will ensure that every detail in his video is worth noticing. It can be something as simple as not choosing a distracting background, ensuring a clean shot of the area visible in the video, presenting himself smartly, maintaining the pace of his speech and so on. These might not hold as much importance as compared to his qualifications required for the job, but it just shows extra effort in giving attention to details. And you definitely need someone who can bring this skill to his job as well.
Creativity & Problem Solving Skills: A lot of creativity can be expressed through a video resume as compared to a conventional one. If the candidate explores this aspect on his video, then he automatically gets brownie points. You surely wouldn't need to constantly remind that candidate to 'think out of the box'. This soft skill also hints at a candidate's problem solving abilities. If he thinks differently, he'll definitely come up with many solutions for a single problem.
So the next time you think about designing a video resume for your next interview or analyzing an applicant's video resume, these 5 soft skills will assist you in making an informed decision.