In today's world more and more people are turning to the web to find jobs. While a resume may be a good way of listing your hard skills, such as work experience and education, it does not give the employer any impression of your soft skills such as your ability of working with others and communications skills. These skills are hard to measure by looking at a paper resume. As a result, a paper resume is just not sufficient for most employers to properly assess your skills and experience.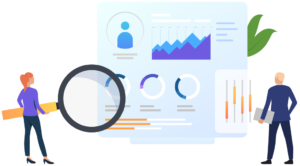 Employers are using modern hiring techniques!
Video resumes are one of the modern hiring tools that can greatly help you in your job search. Here are three video resume tips that will help you land an interview.
Be Professional- This applies to everything from your speech to your clothes. Video resumes are very much like a one-sided interview, so you should exude all the qualities that you think employers are looking for. An employer is looking for someone who has good communication skills and self confidence, both of which are soft skills that you can showcase in a video resume. Be sure you speak clearly and concisely, dress appropriately, and your video resume will surely stand out from among the crowd.
Be Personable- While you want to be professional, you should also be friendly and down-to-earth. No one wants to work with a person who is putting on a front or forces conversation. Showing a positive attitude will display that you work well with others. These are qualities that every employer look for in a potential employee but have trouble evaluating by looking at a resume.
Be Creative- Sitting in front of a camera and listing your accomplishments may be an adequate way to describe your skill set, but why not stand out by putting together a video reel? Demonstrate your problem-solving skills, your flexibility, and your work ethic by piecing together video resumes that will leave your employer speechless.