How to Put Together the Best Video Pitch: Part 2
The video pitch is the core component of your Jobma profile and the greatest differentiator you have. It is important to correctly position yourself according to how you want employers to view who you are. Let's look at some simple things about the content and the way you present your personal brand to perspective employers.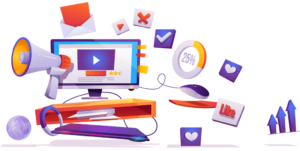 Do More Than Just Read Your Resume –
With Jobma you are providing a complete overview of you as a professional. You don't need to spout off everything on your resume. Use Jobma as an opportunity to show the intangibles that don't translate on paper. Show something beyond your education and professional experience!
Be Creative –
Some people are more creative than others. If you have the ability to showcase it in your pitch, you should. If you have editing skills and can manipulate video, that can be used as a catalyst to draw greater attention to the rest of your credentials. Just make sure to not go overboard.
Make A Pitch Relevant To Your Profession –
Different professions lend themselves to different video pitches. If you are looking for a job in marketing, then you may consider having your video pitch showcase you selling your own brand and showing off your strengths as a marketer. If you are a salesperson, you'll want to highlight your ability to sell yourself to a company. Cater your video pitch toward the profession in which you're applying.
Share It With Friends/Family –
Although you are most likely your biggest critic, it is always helpful to get feedback from trusted friends and family. You should be comfortable with sharing your video amongst friends and family if you want to feel confident about submitting it to someone who may hire you for a job.
Keep Your Pitch Up To Date –
You as a person are constantly changing, learning, and growing, and your video pitch should reflect that! With Jobma, you can record a video pitch as often as you like so why not take advantage of that? If you have a new accomplishment, certification, or you have learned a new skill; Jobma is the perfect place to showcase it!
Sign up today for free.