Common Resume & Video Resume Mistakes to Avoid
Your resume or video resume is a key component to finding a job. Whether you are looking for your first job out of college or are a 20-year veteran in the workforce, silly resume mistakes can cost you big when being compared to your peers. Think about these 5 tips when creating and editing your resume: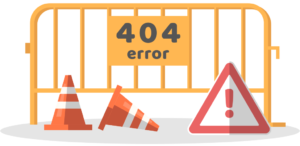 5. Misspellings and Improper Grammar
This key point seems obvious, yet any time a job is posted there are sure to be multiple resumes submitted with spelling mistakes. What does it say about you when the piece of paper or video pitch meant to define your career has a spelling error or poor grammar? Would they be making a mistake by hiring you?
4. One Size Fits All
We all know that you are a multi-talented salesperson/marketer/communications/HR professional in the making. That is what your application says. A perspective employer on the other hand would like to know that you specialize in the position that you are applying to. If you are applying for a job in marketing, you should have a marketing centric resume or video resume. Show employers why you fit that job and the experience and education that back it up. Use verbiage that sharpens an employer's focus on how you can contribute in their environment.
3. Focus on Job Duties
While employers do want to know what you did for your company, they will be more interested in what you accomplished. When writing or talking about previous jobs you should ask yourself:
How did I perform better than my coworkers?
What challenges did I face and overcome?
How did I make that company better?
2. Overloading
As much as you want to tell a perspective employer everything about you, it's good to keep readability in mind. After you have completed your written or video resume step back and look at it. Does it look like something you would want to watch or read, or is it confusing? Is it formatted properly and easy to consume? When you answer these questions for yourself you will know whether you are one step closer to submitting your written or video resume confidently.
1. Lacks Job Specific Keywords
Certain industries have certain keywords that mean a lot when looking for the next candidate. Keep your skills and your written and/or video resume up to date by knowing and including keywords associated with your field and specifically positions you are applying for. Many fortune 1000 companies and even smaller companies use software to sift through resumes and find appropriate candidates to screen. Put yourself in the best position to be contacted!
Sign up today for free.