Why Work-Life Balance for Your Employees Should be a Priority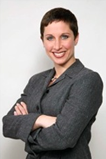 By: Debra Wheatman
Debra Wheatman, CPRW, CPCC is president of Careers Done Write, a premier career-services provider focused on developing highly personalized career roadmaps for senior leaders and executives across all verticals and industries. Debra may be contacted directly at debra@careersdonewrite.com. Visit her site at: careersdonewrite.com. Follow Debra on Twitter.
As technology advances at a break-neck pace, the pressure for employees to deliver value increases according to the speed of communication. Decreasing attention spans and clients demanding "better, faster, cheaper" coupled with the threat of adequate substitutes from globalization only causes increased stress levels for your employees whether they are in a management, assembly line, sales, or administrative role. Improving productivity to meet your customers' needs in such a tight environment does not always require increased man-hours to get things done; in fact, you may find that encouraging work-life balance (admittedly a euphemism for reducing hours) will lead to greater and better quality output. Here are three reasons why:

Well-rested employees are more productive. An employee's marginal output precipitously declines after the 60th hour of work and generally falls off a cliff after the 80th and 100th hour of work. If you are in a business that calls for employees to work 12, 15, or 18 hour days, something in your process and utilization of technology has to change. What can you automate? What can you outsource? And most importantly, what can you eliminate? If your workers re-invent the wheel each time a new sales report needs to be created, you as their manager or leader need to serve as the champion of change. Leverage your existing assets to implement standardized practices to allow your employees to get adequate and consistent rest. Process improvements will follow from fresher minds on the job.


Emotionally-balanced employees are more likely to remain loyal. High stress levels lead to poor eating habits (high salt, high fat), which eventually lead to diminished emotional balance within your employee base. Encourage your workers to eat healthier at work and provide healthy options in your company cafeteria to meet this end. Encourage regular exercise and lunch breaks with colleagues to increase the human connection and camaraderie that allows for empathy, compassion, and understanding to alleviate stress. You will find that employees in an environment where it is OK to act like a person and less of a drone will find greater satisfaction; ultimately your workers will be happier, more committed, and more likely to perform better.


Competitors offer work-life balance benefits, and so should you. Companies at the leading edge of their industries typically prioritize work-life balance or at least have robust policies that encourage it. Flexible options for working parents and clear, unquestioned support for work-life balance (read: reasonable hours) from management is key to maintaining competitive advantage. Smart and top-performing companies realize that working longer and harder is not the answer but working smarter – now that's something we can all aspire to!