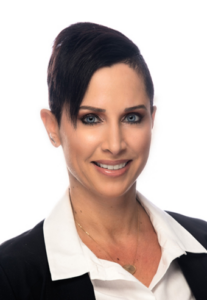 By: Debra Wheatman
Debra Wheatman, CPRW, CPCC is president of Careers Done Write, a premier career-services provider focused on developing highly personalized career roadmaps for senior leaders and executives across all verticals and industries. Debra may be contacted directly at debra@careersdonewrite.com. Visit her site at: careersdonewrite.com. Follow Debra on Twitter.

How easy is it for one of your employees to identify and express interest in roles in a different geographic location? If you run a global organization, a wonderful way to help your employees grow and develop personally is through supporting their ongoing learning via opportunities in other geographies. Below are three reasons why mobility is so critical to landing top talent.
Diverse experiences and cultural awareness is crucial to landing and thriving in a leadership role. The most attractive job applicants always want to know how they can continue to advance. In order to obtain increasing levels of accountability and pay, building an array of domestic and international experiences will set the tone for strong future leaders. If your company does not have a program that encourages mobility, now might be time to evaluate a change to establish a strong platform for long-term growth.
International experience is key for executive level positions. A strong mobility program and seamless relocation process can be a major selling point to highly-skilled candidates. Ambitious employees crave opportunities to join the executive ranks. As globalization continues to grow, time spent abroad is more of a minimum requirement to facilitate growth. Your company will have an easier time of attracting top talent if it is obvious that the company supports upward mobility programs. This can be a tipping point to securing your next great hire.
The competition for leadership roles is fierce. With the world becoming increasing interconnected and industries more global, you can stay ahead of the competition in the recruiting game by establishing best in class programs that position your company for success. A vibrant and fully formed mobility program can help establish your presence as a market leader.
Market and program research is critical to establishing a mobility program. If you are unsure how to get started, consider evaluating and engaging a mobility or consulting company to help you determine the program that is right for your organization.