Whether you're a job seeker or an employer, the answer to the question of what employers (or other employers) are thinking about video resumes is an important piece of information. Video resumes are here, and they are here to stay, but are they worth creating as a job seeker or viewing as an employer? The answer to that question is yes.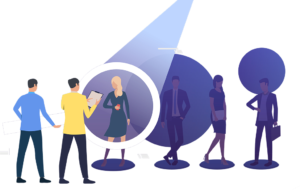 Why It Matters to Jobseekers: According to Vault Inc.'s annual employer survey, 89% of employers would be willing to view a video resume if one were submitted to them, and with the rise of video technology, that number is sure to increase. As the importance of differentiation and personal branding becomes more and more apparent why, as a job seeker, would you not use this to your advantage? Only 17% of the employers surveyed had actually viewed video resumes, which creates an amazing opportunity for those willing to go that extra mile (Vault Inc.). All job seekers are trying to stand out from the crowd, why not give employers something to remember you by. You don't have to be one paper in a stack of hundreds anymore, you can show them who you are.
Why It Matters to Employers: Video resumes create the opportunity for better company-employee matches. The ability to get a sense of a candidate's soft skills and personality goes beyond the scope of the technical skills to express if they're truly a good fit for the job. This aspect promotes better employee retention. According to SparkHire, the retention rate for employees hired using video resumes is 95% which cuts down on future onboarding costs. Video resumes also save time and money in the hiring process in the first place by reducing travel costs and unnecessary interviews. What's not to love? Other companies are accepting video resumes as a helpful tool to optimize the hiring process, so why shouldn't you?
Either way you look at it video resumes are an asset in the job search and hiring process. If you're a job seeker looking to create your own video resume check out the Jobma blog for more tips, or click here. If you're an employer looking to start viewing potential employee's video resumes click here.