Types of Video Interview – Jobma
We're in an era of virtual communication. From social media sites to video platforms like Jobma, Zoom, and Skype, it's never been easier for people to connect and interact. No matter which corner of the world you live in, you're never more than a couple of clicks and a webcam away from someone you want to talk with. Fortunately, the recruiting industry isn't out of the loop with this tech trend, and many organizations are using digital technology to conduct interviews with job seekers.
Based on its usage and popularity, we'll mainly focus on two types of video interviews in this post: One-way video interviews and live video interviews.
One-Way Video Interviews: Asynchronous
A one-way, pre-recorded, or asynchronous video interview allows recruiters to record interview questions in text or video format once for all the candidates. After getting the interview questions, the candidates can record themselves answering the questions from anywhere and at their chosen time. And submit the responses back to the recruiter. It's asynchronous because the interviewers don't need to be present when recording the interview responses. Both employers and the candidates act independently in this interviewing process.
The employer can review & score the responses remotely on their own time and comfort once they receive it. Candidates can record their answers via webcam, laptop, and mobile phones, using one-way video interview software.
What Makes One-Way Video Interviews Relevant For You?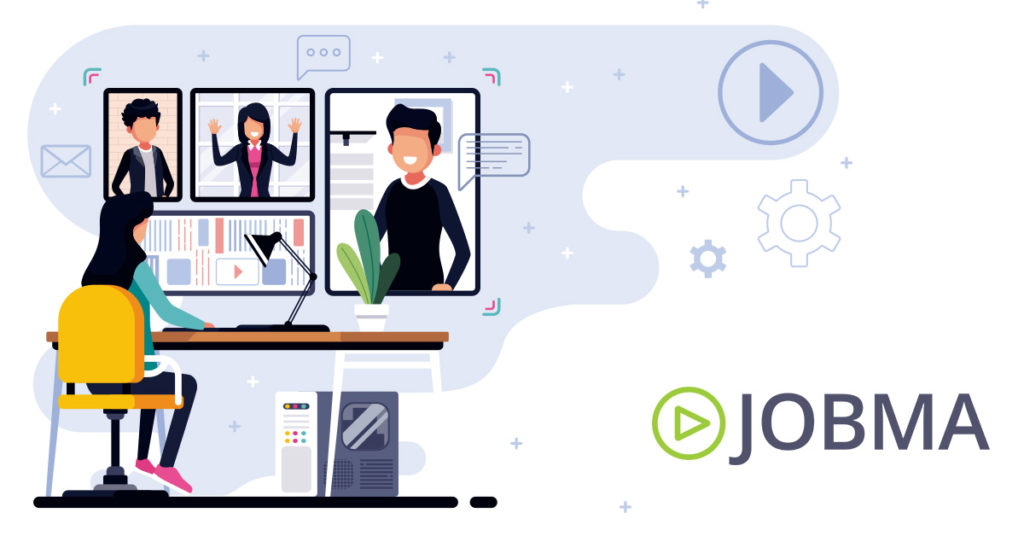 No waste of time in odd-fit candidates
If you find a candidate is wrong for the position after spending 30 minutes on telephonic screens, then pre-recorded video interviews are suitable for you. With asynchronous interviews, you would have the option to skip a candidate immediately after you recognize a candidate isn't a perfect fit for the position. Besides, you can gain more insight about the candidate as a one-way video interview allows you to observe the candidates' body language and non-verbal expressions.
Personalize your interview
A pre-recorded video interview helps you customize your interview features based on your needs. You can be more specific according to your requirement and select the most suitable candidates for the position. For instance, if you are hiring for a customer-facing position? You might need employees with attractive personalities that are full of energy. Using one-way video interviews, you can quickly weed out candidates and narrow down the list. It becomes easy for you to evaluate the personality and gaze at the candidate's energy level earlier in the interview process before you call them in for in-person interviews.
Widen opportunities for employed job seekers
Asynchronous interviews aren't just great for recruiters. It is also equally beneficial for job seekers. On-demand video interview allows the employed job seekers to participate in the interview process at their convenience without wasting time on travel. So, no more sneaking away at lunch hours or awkward phone interviews on your way to home. With one-way video interviews, employed candidates can participate in the interview anytime when they're free.
Live Video Interviews: Synchronous
A live video interview connects an employer and candidate in real, virtually. It allows both recruiters and the candidates to have an open discussion and ask counter questions going beyond scripted interview schedules. It's an insightful medium of interviews that enables recruiters to analyze the applicants' complete personality and is generally used at higher stages of interviews. Live video interviewing is an excellent tool for employer branding. It ensures vibrant visibility of the company's logo, color theme, tagline, and banner among candidates participating in the interview process from worldwide.
What Makes Live Video Interviews Relevant For You?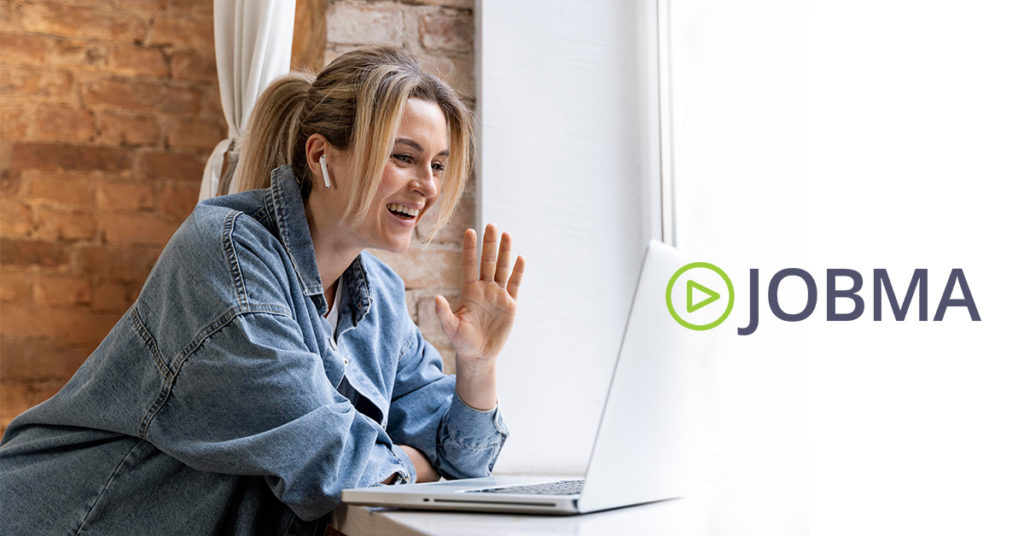 Makes key hiring effective
Hiring for an executive position? If so, then you're most likely looking for suitable candidates going beyond the geographical boundaries. Live video interviews help you scan the candidates remotely before you call them in for in-person interviews. Live video interviews aren't the technological replacement of in-person interviews. Instead, it serves as a tool for making better and more effective hiring decisions. It provides you chances to connect with the candidate in real-time, and if you realize the interview doesn't go well with a candidate, move on to the next candidate and save your valuable time and money on travel and stay.
Help you visualize the larger picture
A live video interview is like in-person interviews in many ways. You can observe the instant reaction of candidates in response to your questions. And ask counter questions to check a candidate's intelligence quotient and ability to deal with unexpected situations. It helps you analyze the complete personality and select the most suitable candidate for the position.
Attract worldwide candidates
Just like companies don't limit their search for candidates at the local level, employees don't restrict themselves to hometown job opportunities. Live video interviews makes it easy for you to connect with the global talent pool and engage them with your company. This helps you enrich your workflow and outshine your competitors in the market.
Video interviews are helping employers make smarter hiring decisions and improving their hiring experience than ever before. Above are some hand-picked scenarios that would help you understand What is a Digital Video Interview? And What type of video interview you should consider for your hiring team. For more information on this topic, check out Jobma's blogs and FAQs section.
How would you like to use one-way or live video interviews in your recruitment process? Which one is your favorite when hiring? Feel free to share in the comments!
.