Top 3 Reasons Why You Should Have a Video Resume
By: Debra Wheatman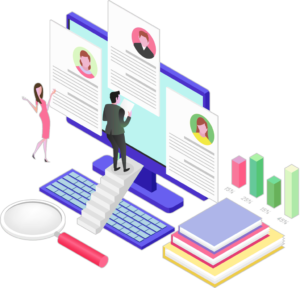 Debra Wheatman, CPRW, CPCC is president of Careers Done Write, a premier career-services provider focused on developing highly personalized career roadmaps for senior leaders and executives across all verticals and industries. Debra may be contacted directly at debra@careersdonewrite.com. Visit her site at: careersdonewrite.com. Follow Debra on Twitter.
Creating a video resume can be a helpful complement to your branding portfolio, and if done appropriately (read: tastefully) can generate new job leads. Competition for top jobs is so intense that yes, any edge that you can generate over the next person should be explored and investigated fully. Here are three reasons why, then, a video resume can help put your candidacy for a new job over the top.
Recruiters want to see the real you, face-to-face. If you were a recruiter and had to sift through the next batch of 1,000 resumes of similarly-sounding people to find ten candidates to interview, wouldn't you be at least a little open to clicking on a video profile for one candidate who might turn out to be great? I think you will agree that if given a chance to view a candidate for even 30 seconds to see how the candidate looks and sounds, a recruiter would do this at least 9 out of 10 times.


Talking about yourself can paint a very different picture from the words on your resume. How you describe yourself in your resume might sound overly conservative, dull, and unimaginative. Maybe your writing skills are not all that great, but you happen to be fantastic with clients, customers, or people in general. A video resume can allow your personality to shine through where your written documents fall short.


Energy and enthusiasm for an opportunity or industry can shine through. Before the proliferation of video your expression of your desire to join a specific company or enter a new industry used to be done during the interview only. However, given the heightened competition for nearly any good job in the market, you just might never get that opportunity. Having a video can increase your odds that someone will listen to you because you have it as an option.
If you do decide to make a video resume, make sure you vet it with someone you trust or review it with a professional career coach or specialist. You want to make sure that your performance does not come off in the wrong way to work against you.