The New Jobma is Here: What You Can Expect
At Jobma, we strive to improve and enhance our software so our users can have the best experience hiring and interviewing candidates. Since our last update, we have been hard at work developing a new interface we believe our users will love. There have been some pretty drastic changes to the platform and here is what you can expect:
Introducing a new pricing model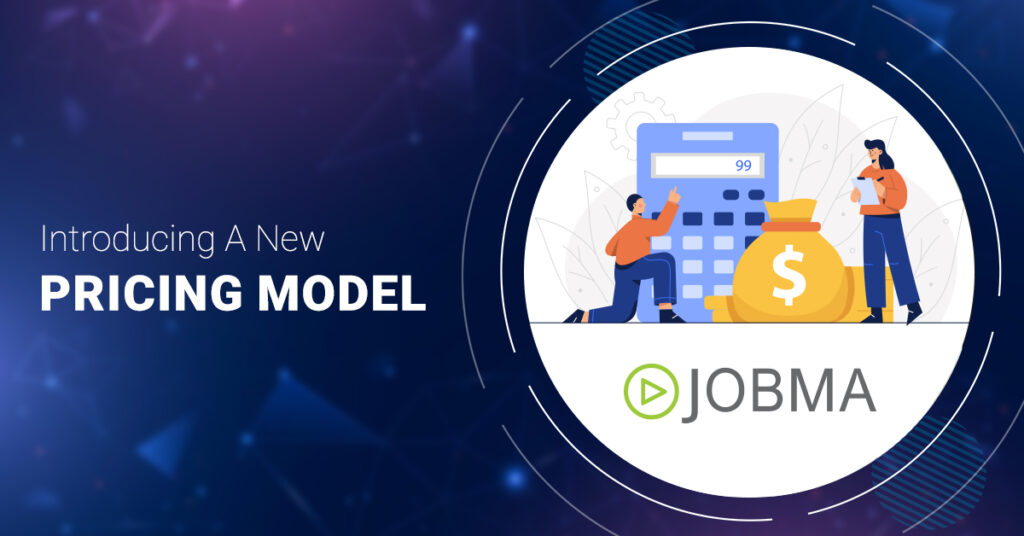 No two businesses are the same, which is why we are leaving the one size fits all model behind. Jobma is now offering four different subscription plans so you can find the option that best suits your business. Our Basic plan is the free version of Jobma which includes all the basic functions needed to start video interviewing. The Essential subscription increases functionality from the Basic plan and offers up to 10 job postings.
Professional plans allow users to opt into a monthly or annual subscription with unlimited job postings and 10 sub accounts. Finally, our Enterprise plan is tailored to your company's hiring wants, needs and budget. For a complete comparison list click here.
Fresh new interface design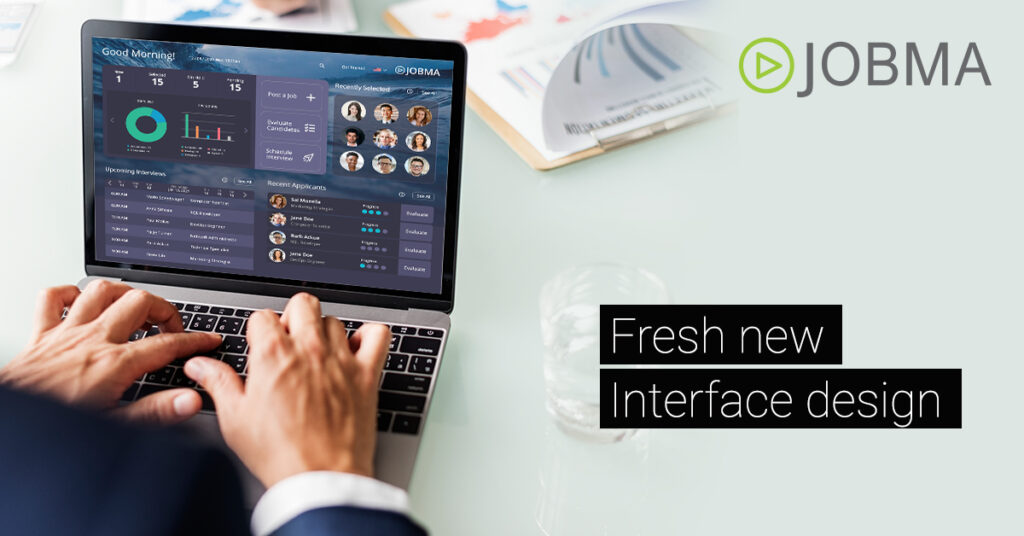 The Jobma interface platform has had a complete design overhaul, from our colors and logo to the website layout, you can expect a totally new look. We believe these changes will enhance your experience as a user both functionally and visually. However, we do understand that major changes come with a learning curve which can be daunting. This is why we have kept the basic functionality of our website the same and will continue to offer users the option to use the original interface.
Improved performance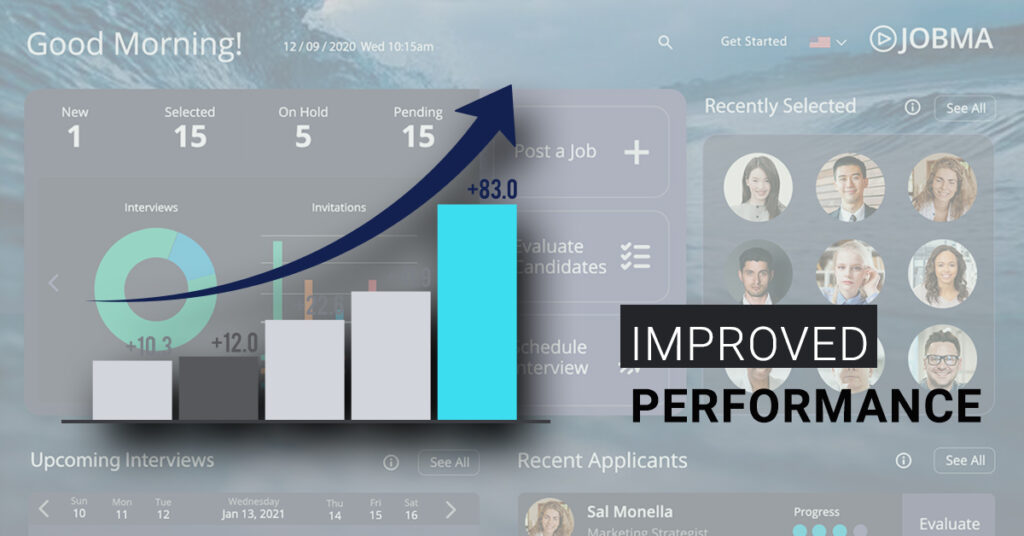 What would a platform update be without improved performance? With enhancements to Jobma's software users can expect faster streaming, higher quality video and stronger searching capabilities.
Increased storage capabilities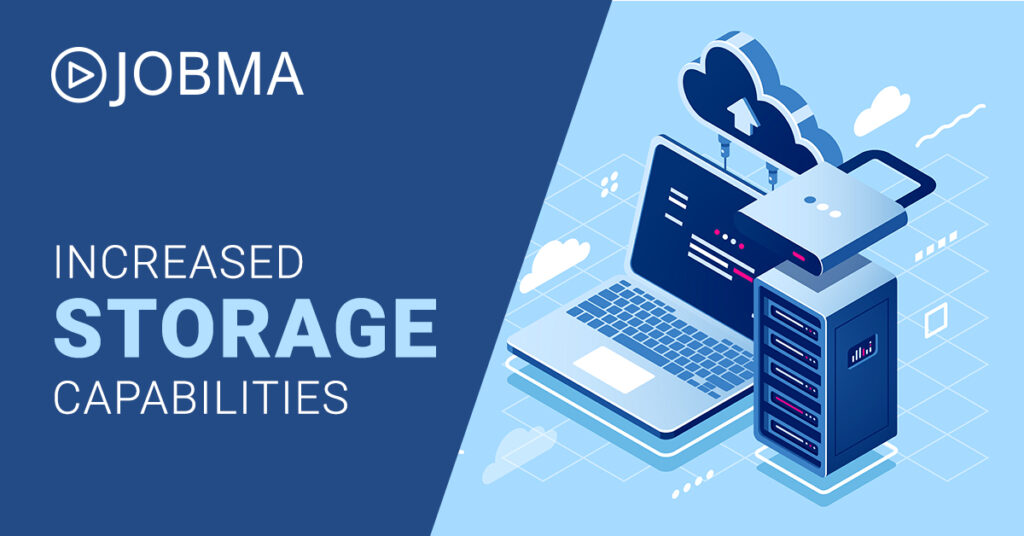 Jobma now allows you to keep your interviews beyond the first year. Depending on the subscription plan you choose we now offer you up to 200 GB of storage for your interviewing data. This means that Jobma will store all of the data that you choose for as long as you have a subscription.
We no longer require our application for mobile device interview responses.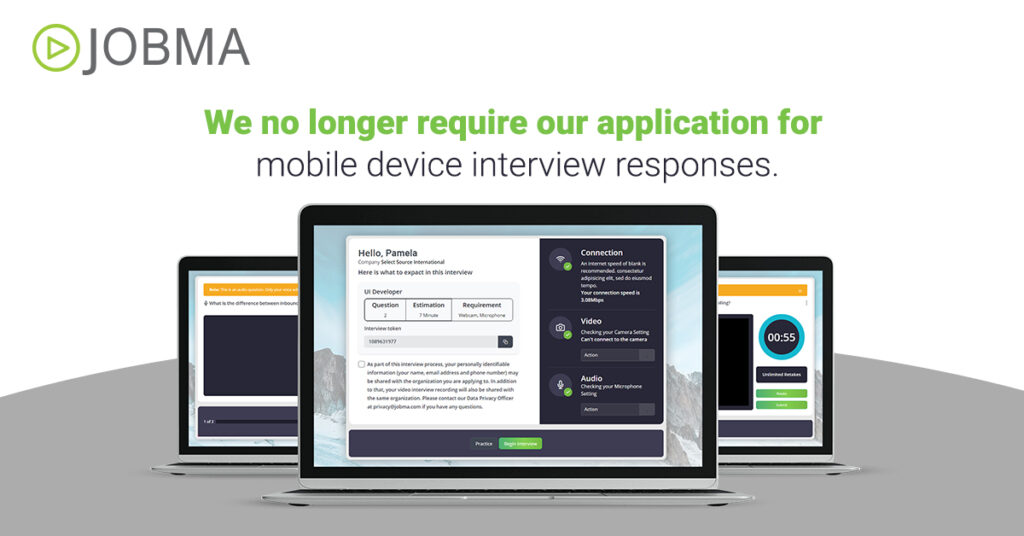 Candidates no longer need to download our app in order to complete interview questions. Once an interview invite has been received, candidates can simply click the link and respond via their web browser. No longer will candidates waste your time and theirs downloading and tinkering with a new application.
Honorable mentions:
Updated iOS, Safari and Google Chrome compatibility
Complete data migration
New Applicant Tracking Systems (ATS) integrations added