Jobma Now Integrates With Lever
Posted on
Hi. This guide will help you set up the Jobma – Lever integration and show you how to use it.
To get started, login to both your Jobma, a well-known video interview software and Lever account. In your Jobma account you will need to create an interview kit. To do that go to Set up an Interview > Interview Kit, add the questions that you want and once done click on the save button.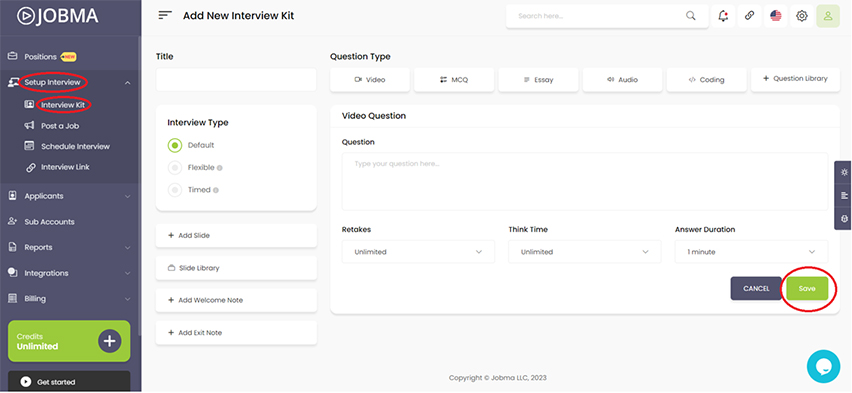 Now go to Integrations on the left hand menu, click on integrations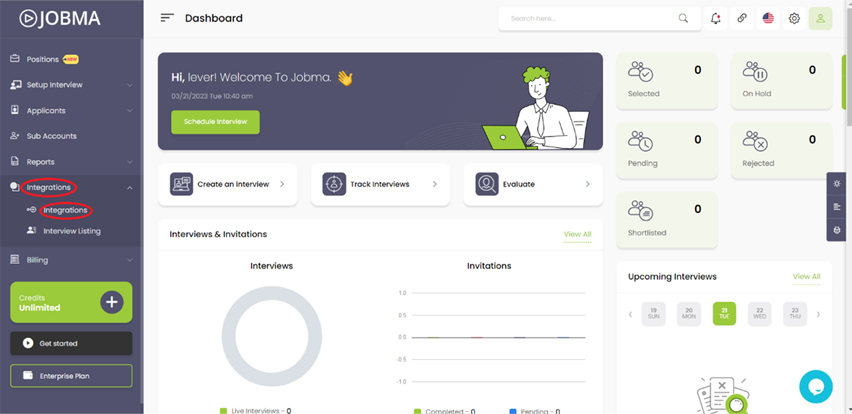 Select Lever from the list.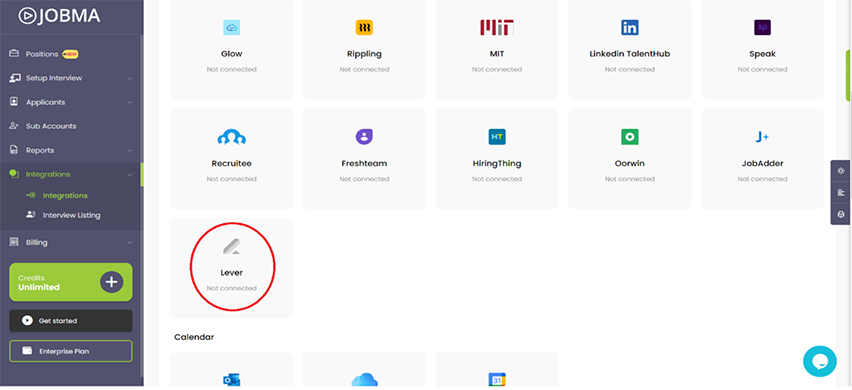 Click on the accept button on the page that comes up, this connects your Jobma and Lever account.
Once the accounts are connected you have to add the interview kit to the right Lever Job posting. To do that click on Lever in the integrations list, select the Job, select the interview kit that you want to add to this Job and click on the save button.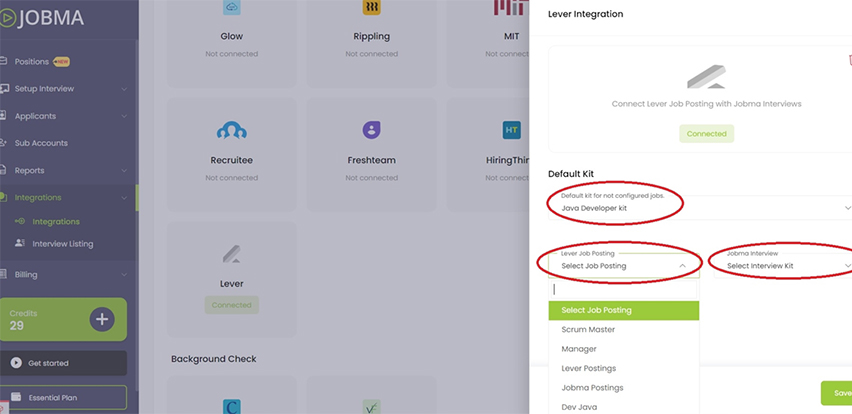 Now it's time to invite a candidate for a Jobma Interview. To do that go to your Lever account, here you can either add a new candidate or select an existing one. To add a new candidate click on Add Candidate.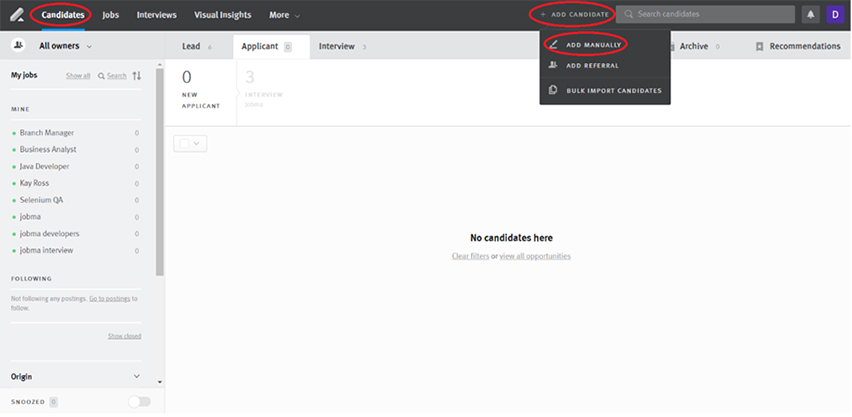 Enter the candidate's name and email.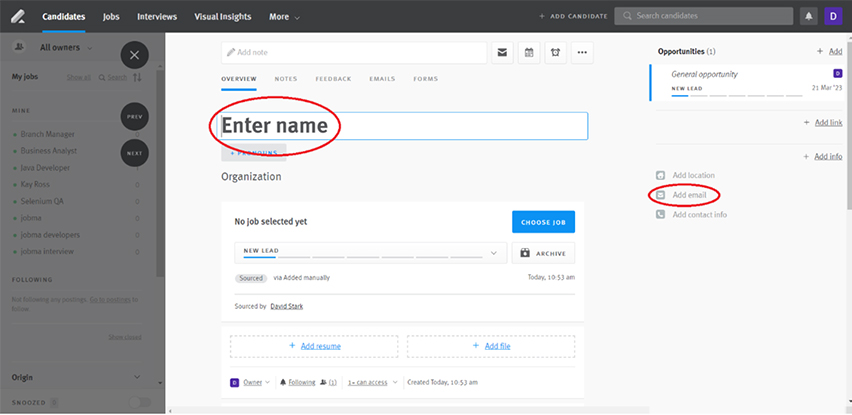 Select a Job that you want to interview the candidate for –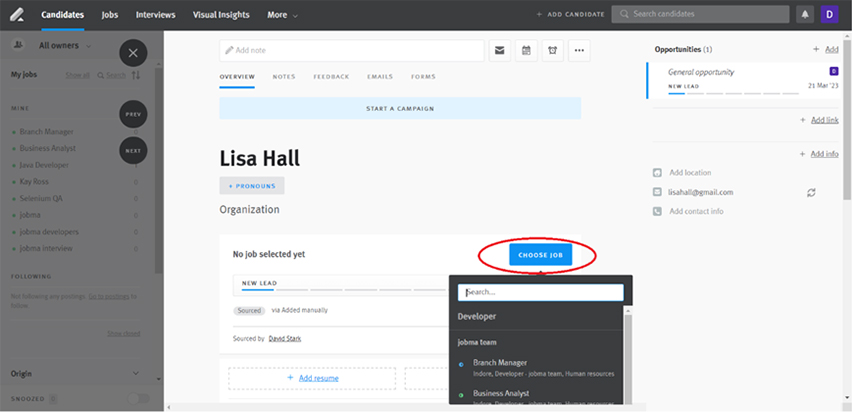 Click on New Lead and select Jobma. This sends out a Jobma interview invite to the candidate.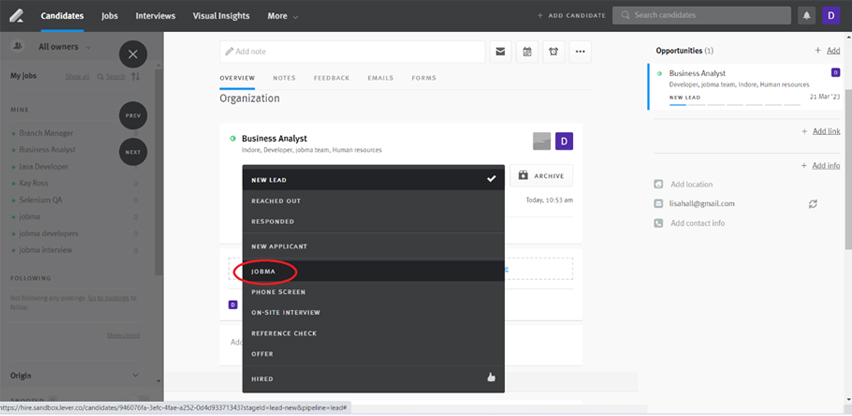 After the interview invite is sent the interview link is updated on the candidate's profile on the left and the status for the interview will be set to Jobma Interview Invited.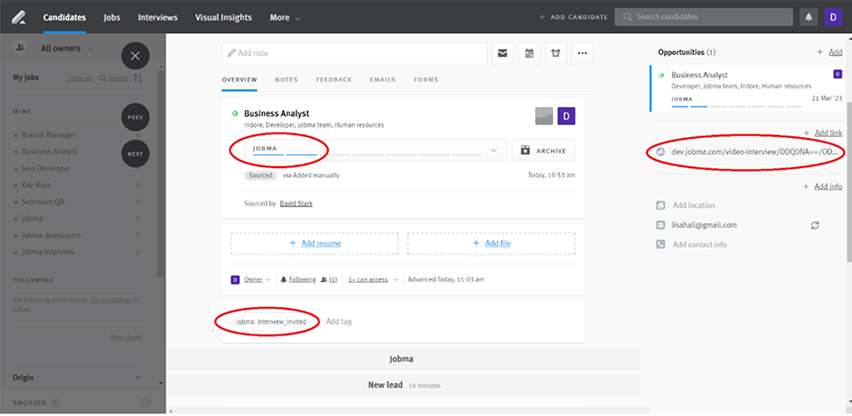 Once the candidate completes the interview, you can evaluate it by going to the Candidate's profile and clicking on the link below the Jobma tab. You can also copy the same link and share it with anyone you want to.
Lastly, the interview status for the interview will change to Jobma Interview Completed.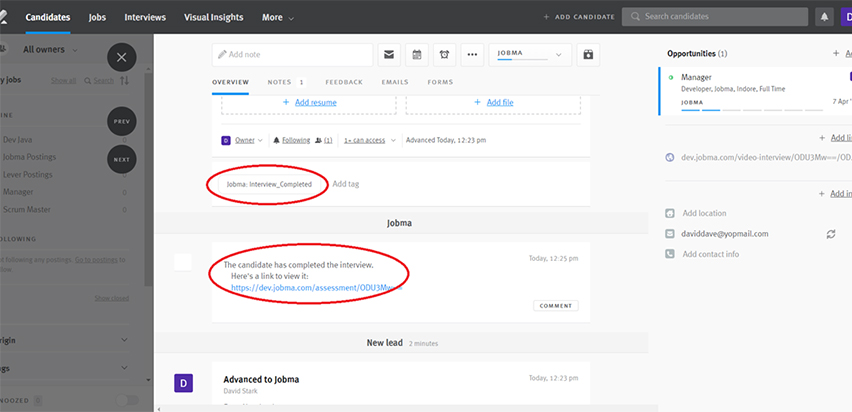 You can also view these interviews on your Jobma account by going to Integrations – Interview Listing and clicking on Lever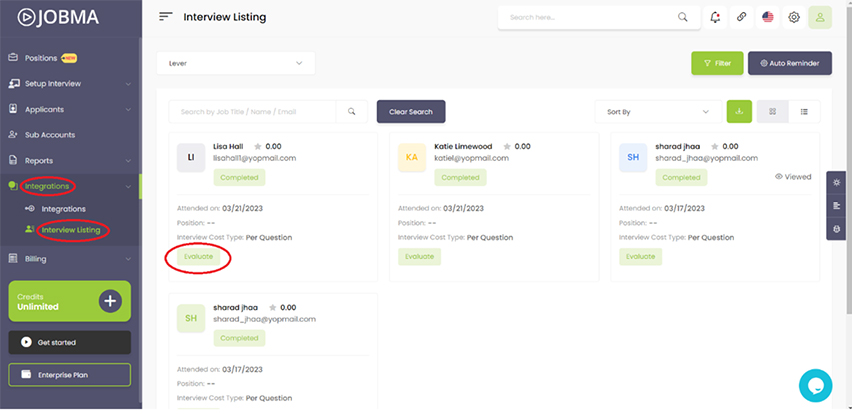 How to disconnect the integration :
To remove the integration, go to the Integrations List in Jobma, select Lever, and then click on the delete button.
That's it! If you have any questions or need help, please reach out to your Jobma support representative.