Jobma Now Integrates with CATS
Posted on
Jobma has partnered with CATS, the next-generation Applicant Tracking System (ATS). Our customers using CATS can now invite candidates to video interviews and evaluate them right from the CATS dashboard. This not only saves time but also gets the most relevant candidates in faster. Leverage Jobma's integration with CATS by adding video interviews early in the application process and conducting candidate assessments powered by Jobma.
This guide will take you through the steps to set up Jobma-CATS Integration and how to use it:
To get started, log in to your Jobma account. Create an interview kit by navigating to Setup Interview > Interview Kit. Add your questions for the interview and click Save.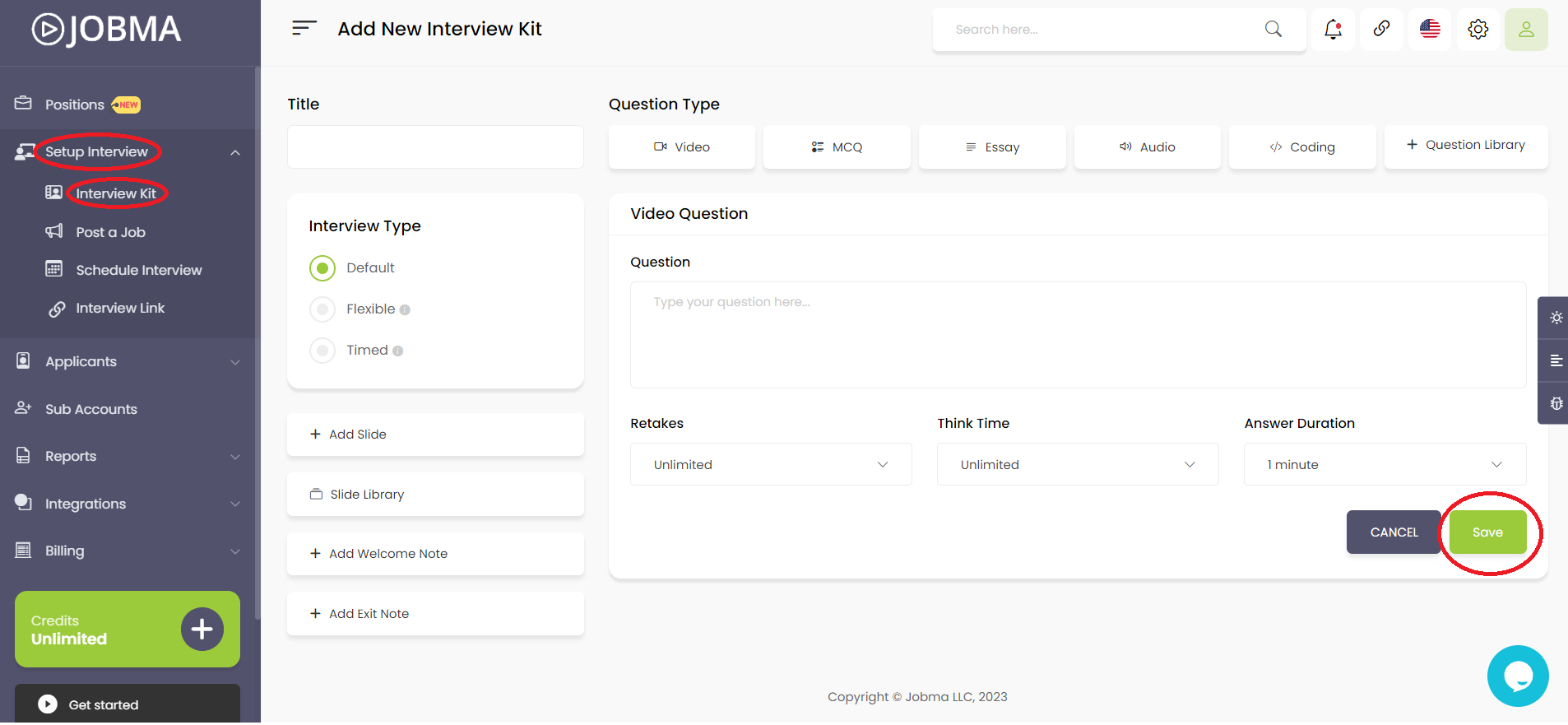 Login to your CATS account. Navigate to Settings in the top right corner, and select Administration.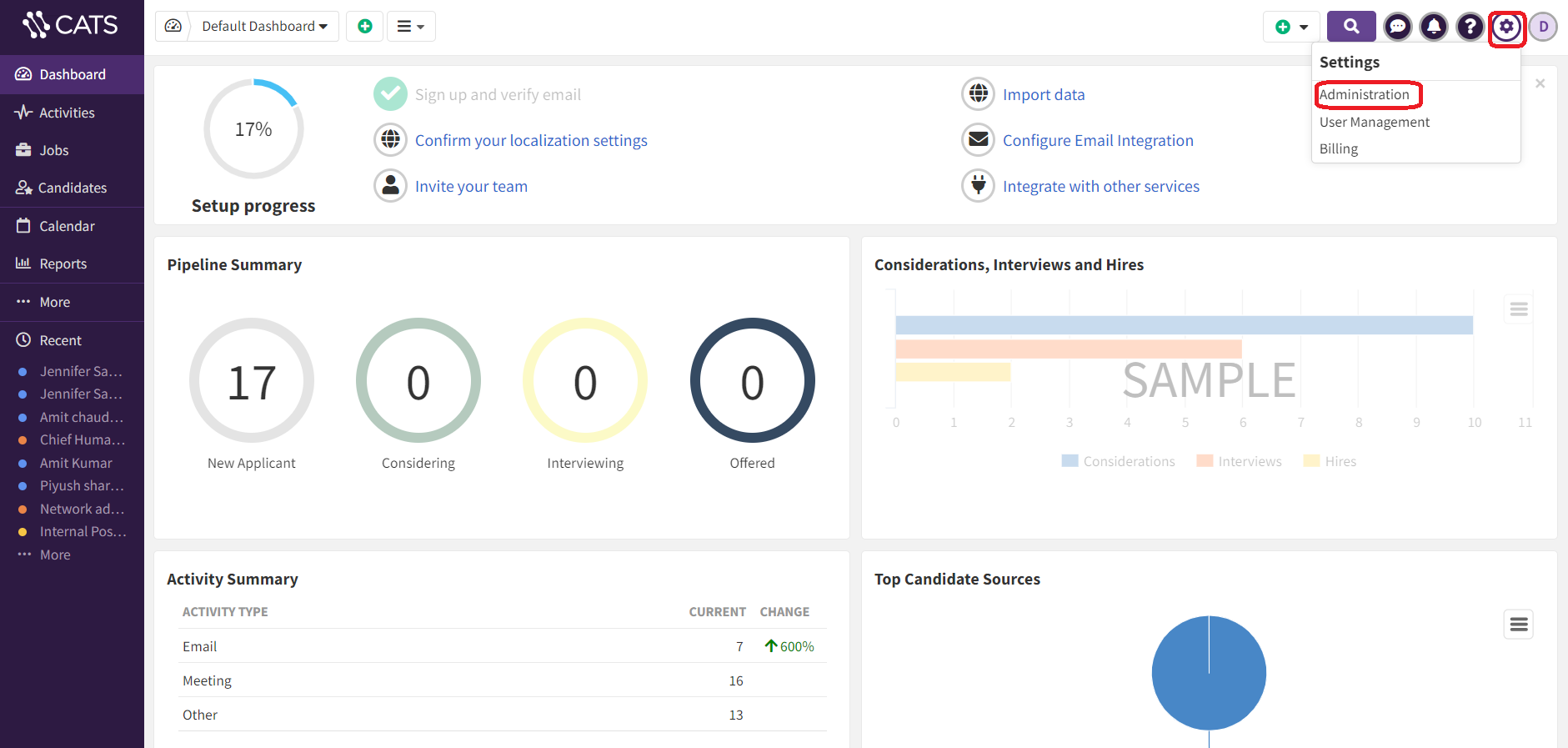 Under Site Management menu, click on API Keys.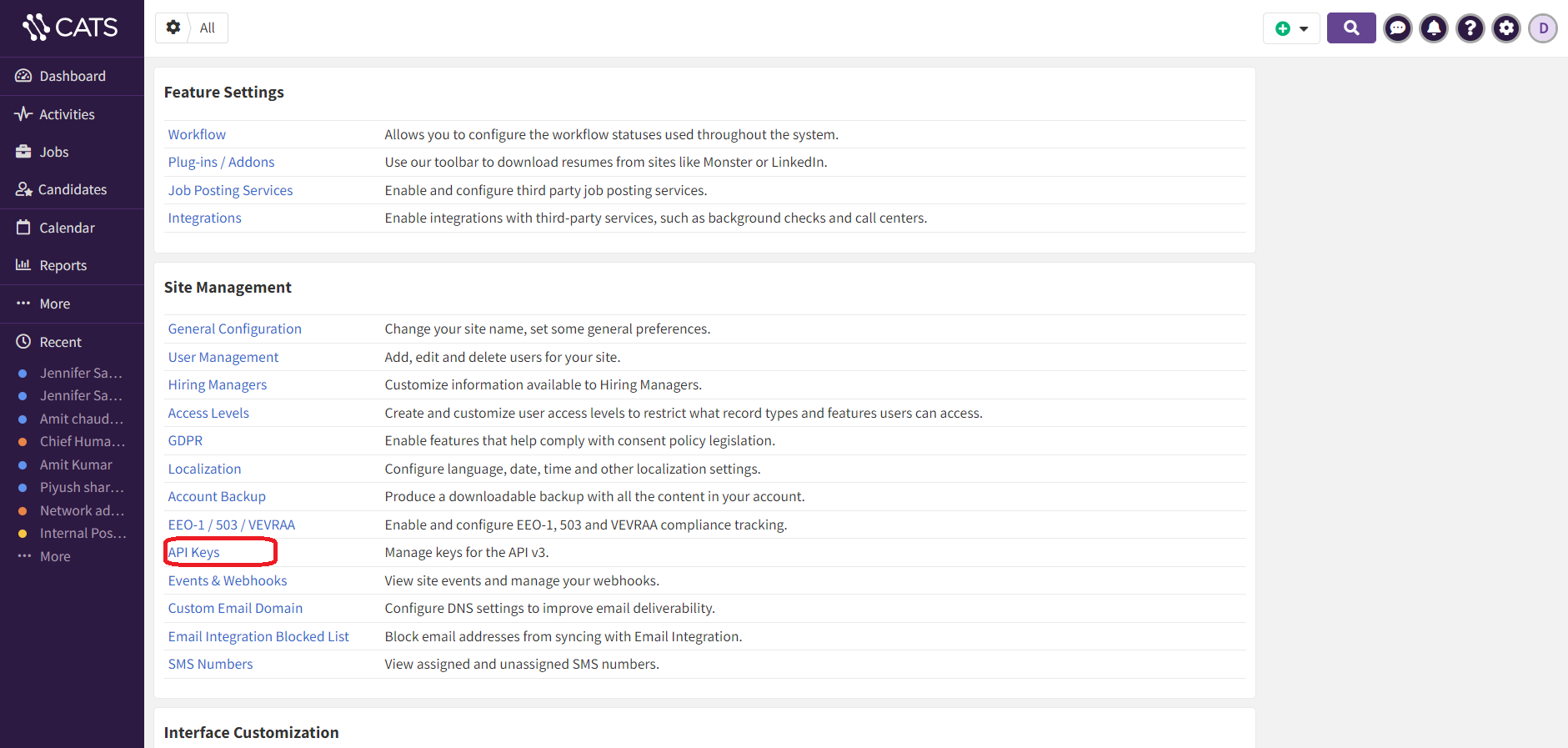 Click Add API Key. Enter "Jobma" as the key name in the box and click Generate.
Copy the generated API Key.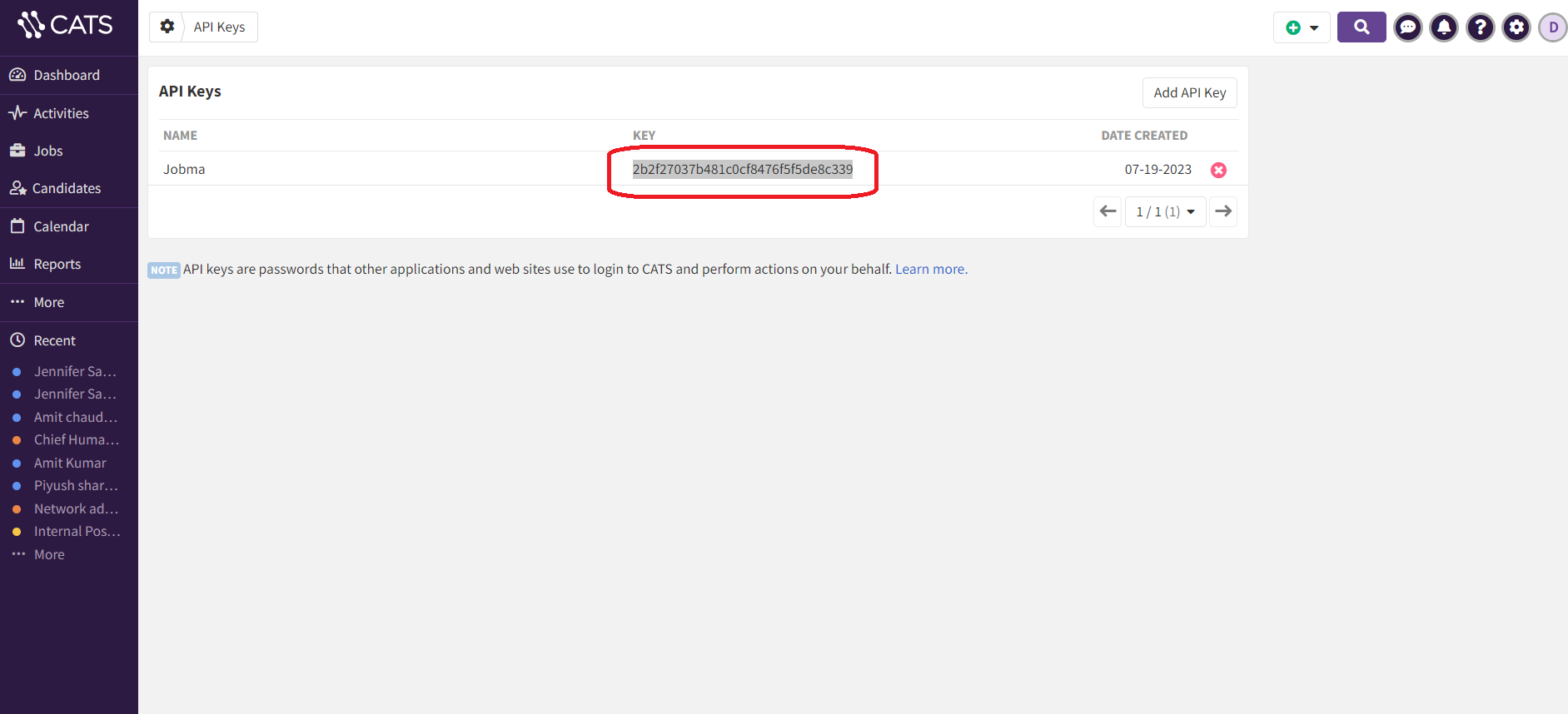 Go to your Jobma account. Click Integrations on the left-hand menu and select CATS from the list of integrations. Paste the API Keys copied from CATS and click Save.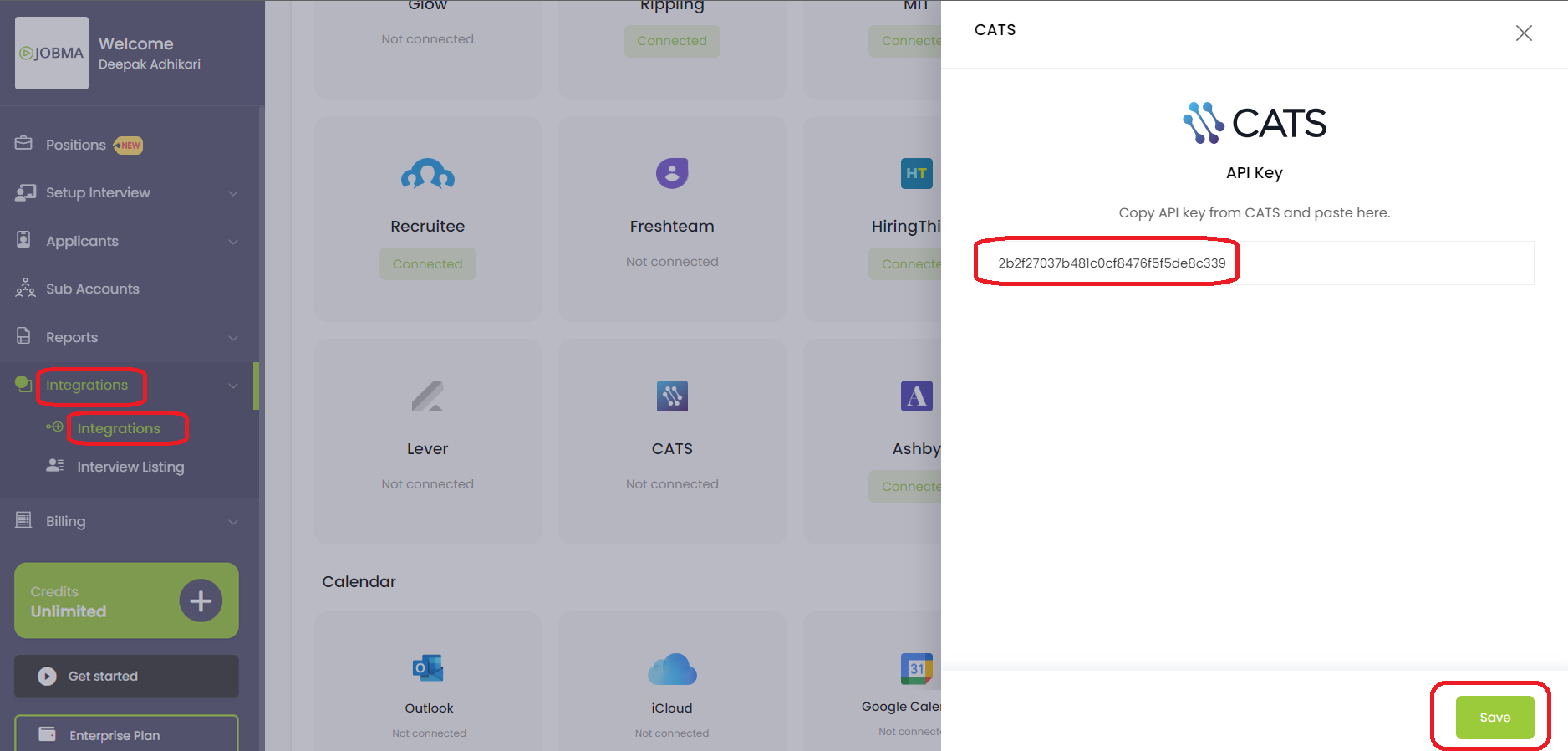 Now you need to associate Interview kits with your jobs. Click CATS under Integrations, select a specific job, choose an interview kit that you would like to associate with that job, and click Save.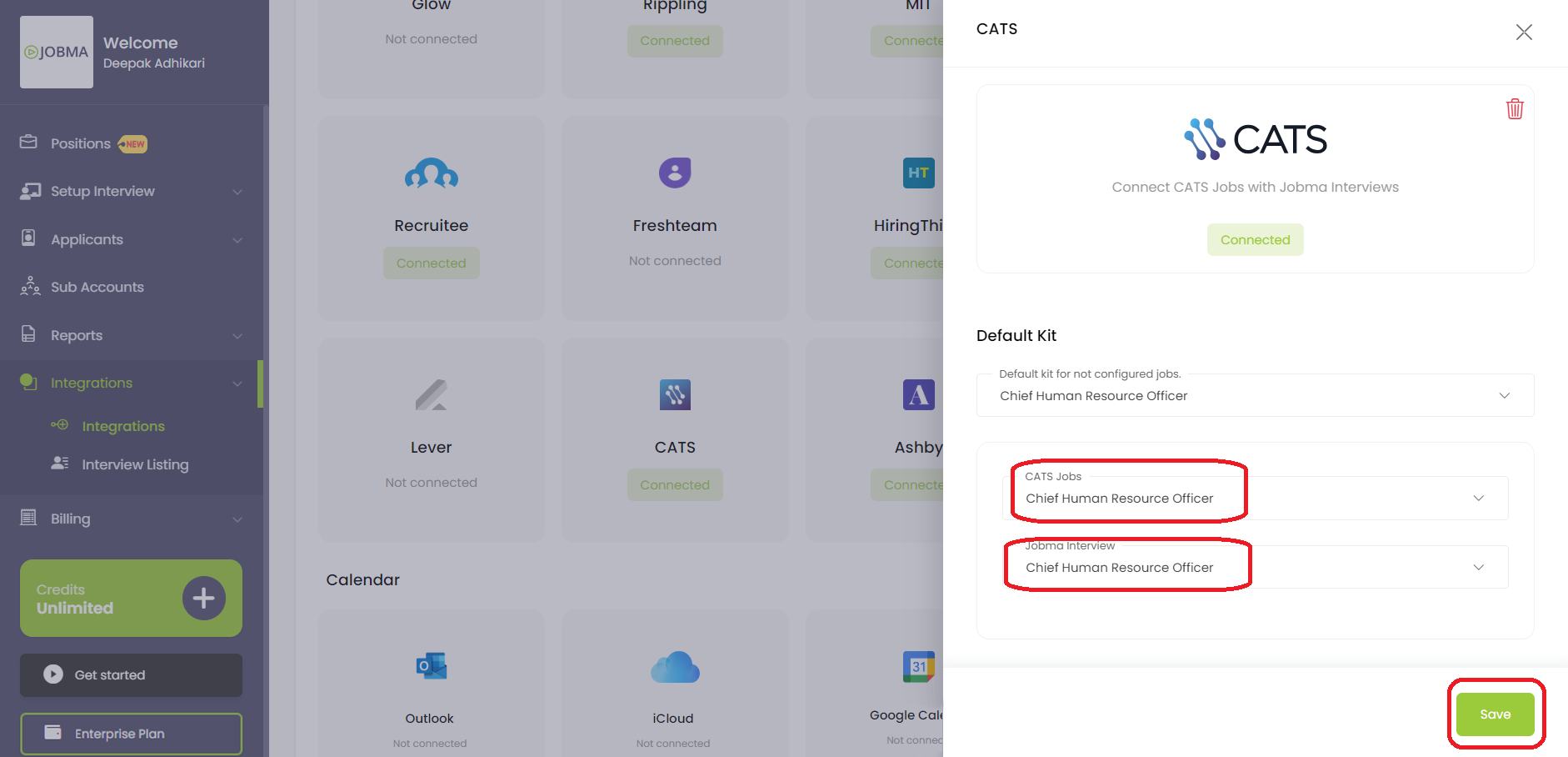 To invite a candidate for an interview using this integration, go to your CATS account. Navigate to Candidates on the left-hand side.
You can either add a new candidate or choose an existing one. To add a new candidate, click Add Candidate.
Enter the candidate's details, such as their name, email, and other relevant information, and click Save.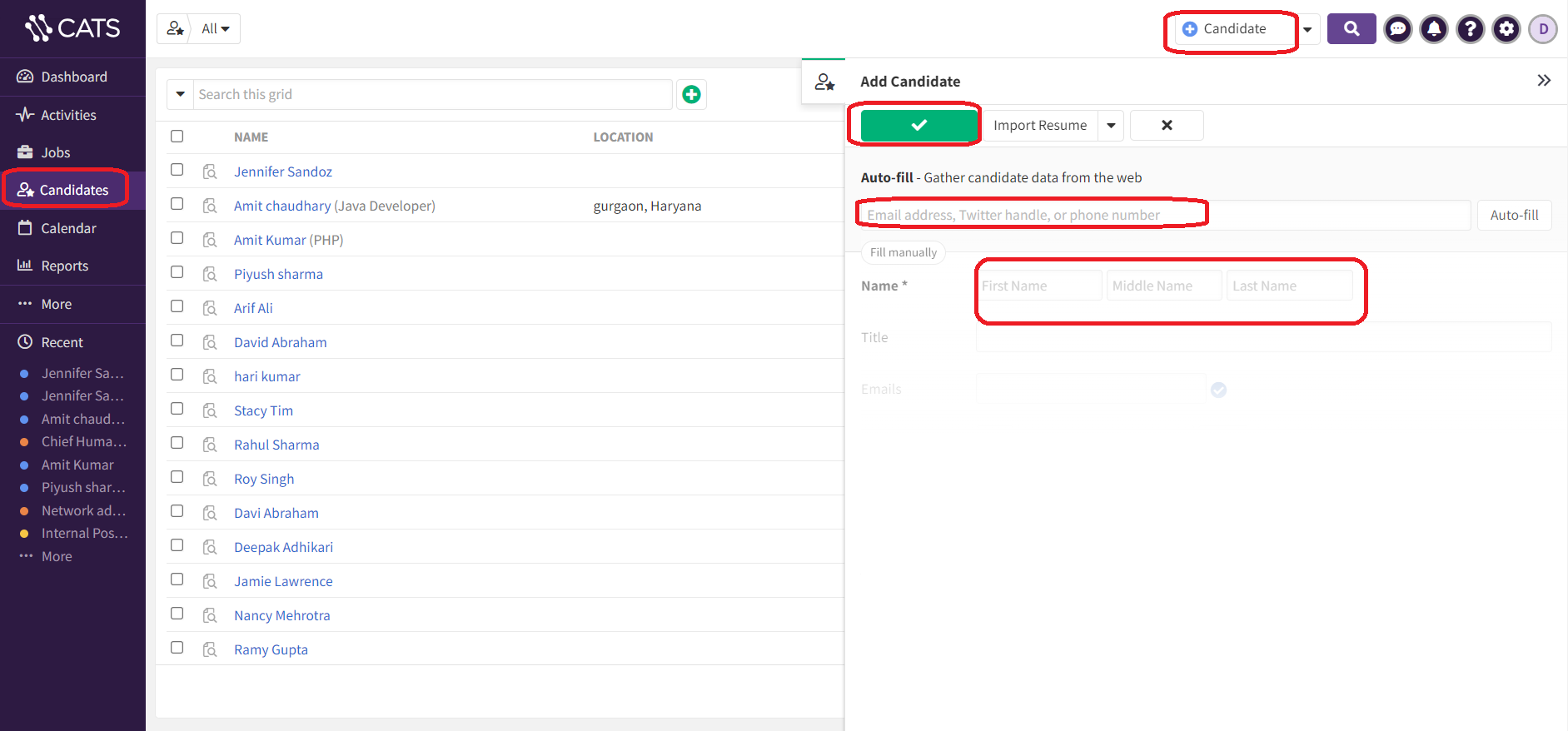 Open the candidate profile and choose Add to Job Pipeline.
Select the job for which you want to invite the candidate and click Add to Pipeline.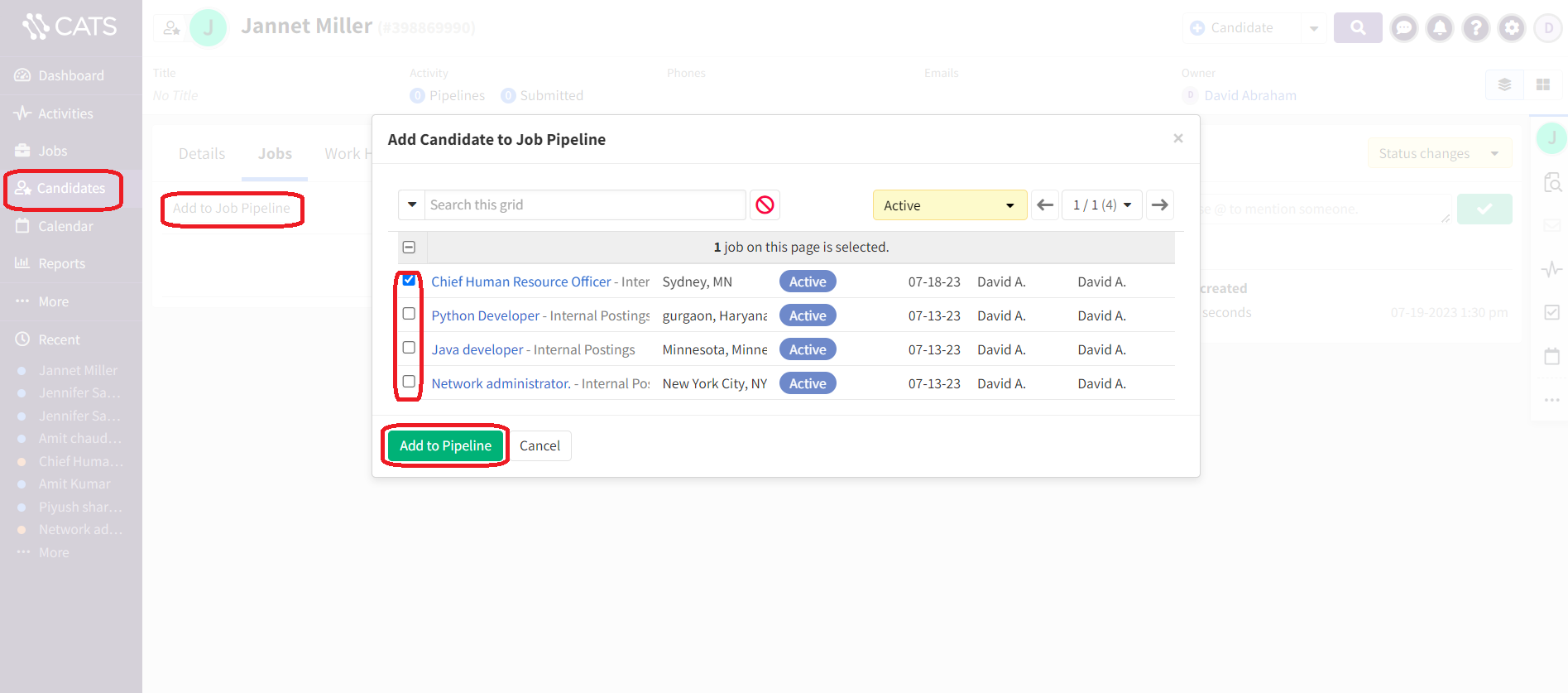 You can check the invitation status in the Feed section in your CATS dashboard.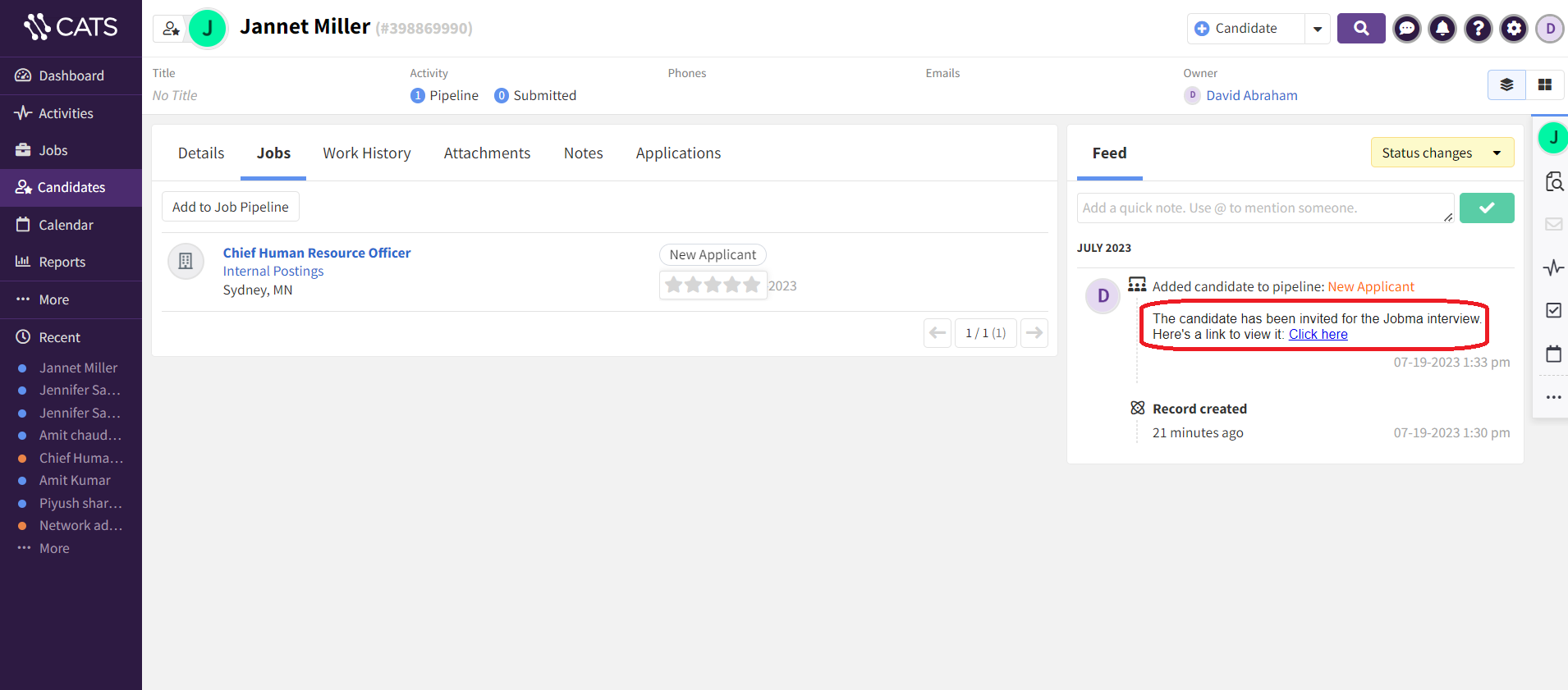 Once the candidate completes the interview, you can watch it by navigating to the Candidates section. Select the candidate you want to review and click on the interview link under Feed to watch the finished interview.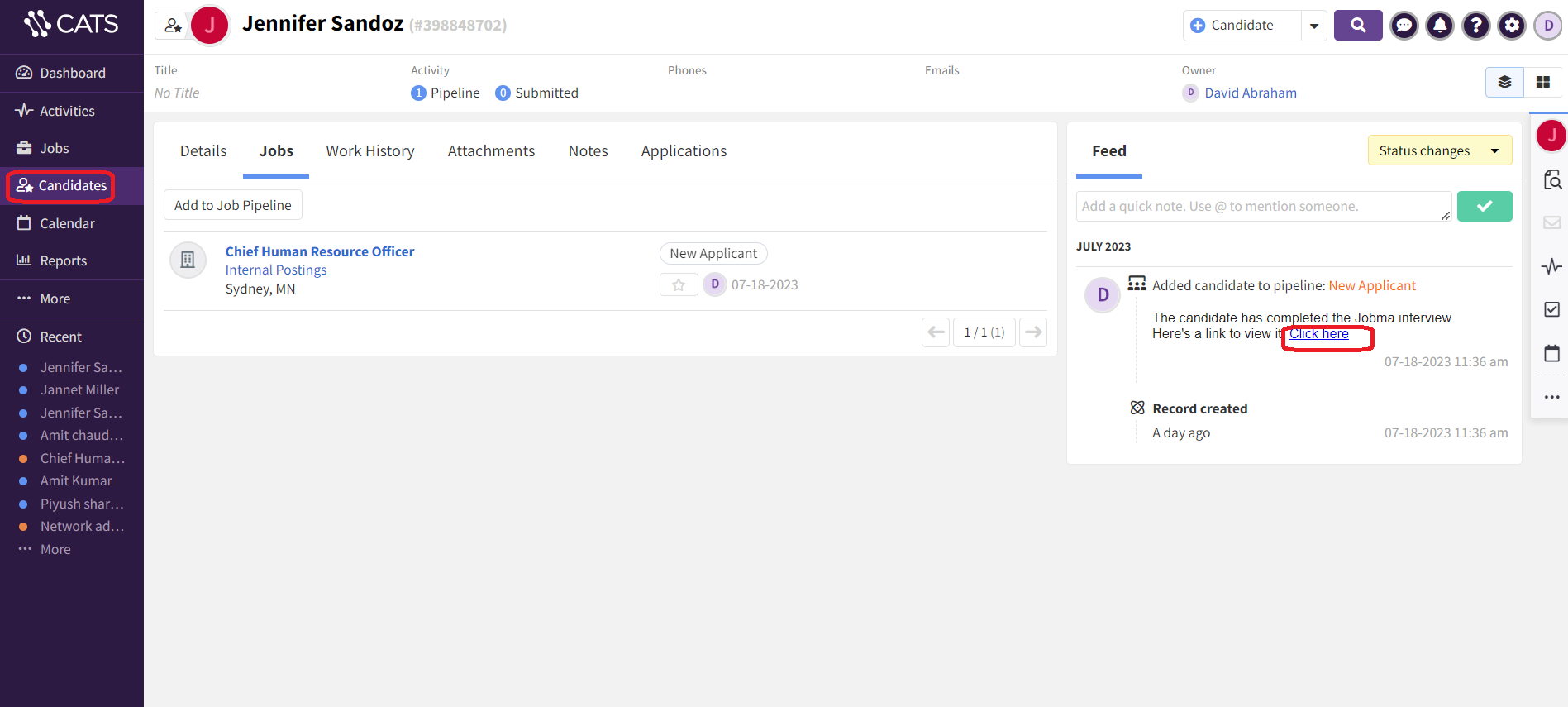 You can also watch this interview on your Jobma account by going to Integration > CATS. Click Evaluate to watch the interview.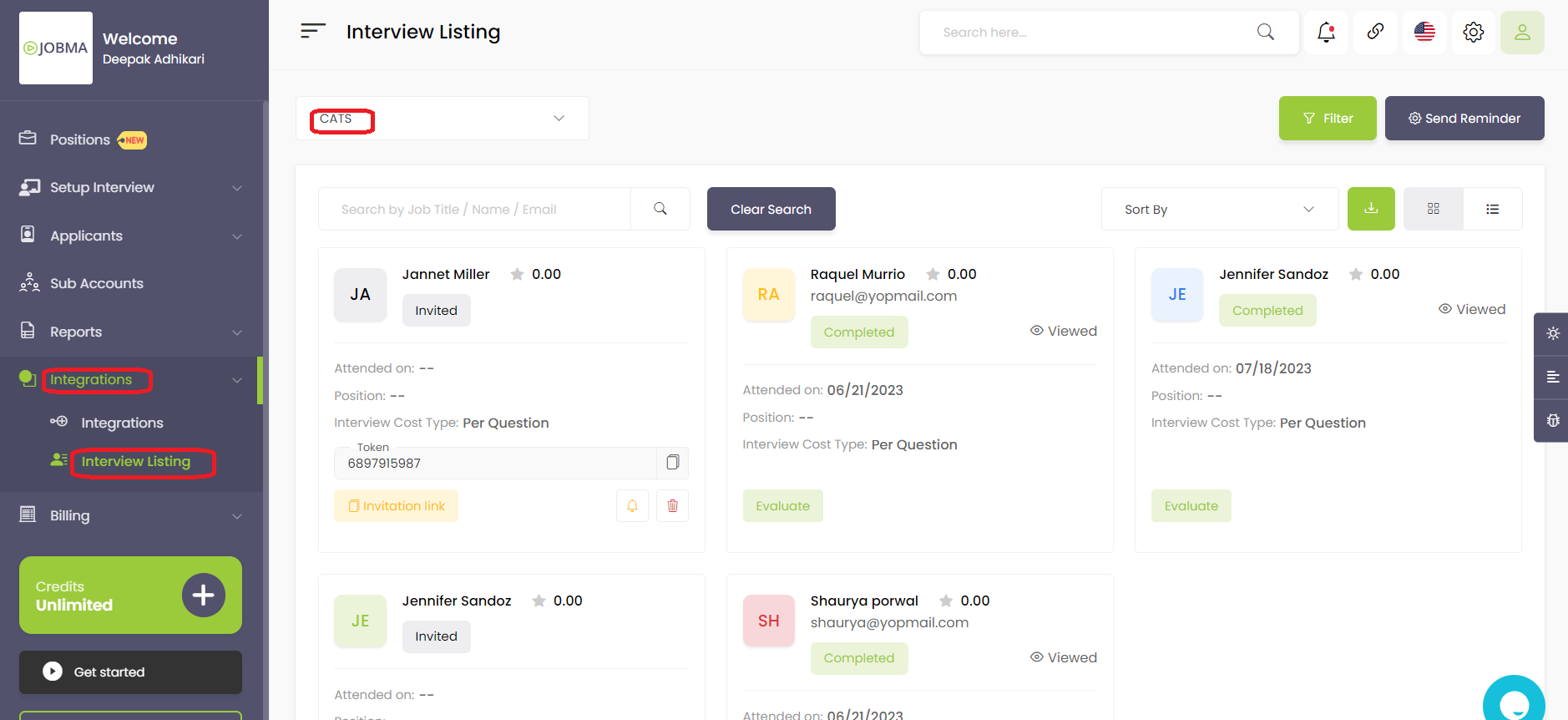 If you have any questions or need help setting up the CATS integration, please contact your Jobma support representative.