If I were a job seeker, what kind of job post would I want to apply for and what would I want to know? If I were a really talented job seeker, what kind of keywords would I use to search for jobs?
Read on! We have the information you're looking for.
Job Titles. Keep them clean, simple, and straightforward.
This is a very important part of the job post because it is oftentimes the first thing job seekers will look at in order to determine if they will read the advertisement. There are many things you can do to be successful here: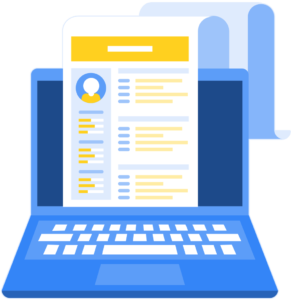 This is not the place to "get creative." Avoid catchy titles like "Get your dream job as a Director of Sales!" Titles like this scream scams. Look to your right for a perfect example of what not to do.
Avoid using abbreviations or acronyms. If you write "Dir. of Sales," then you're relying on job seekers to search for that.
Be aware of how specific your job title is. Less specific job titles will generally attract job seekers with less specialized skills and more specific job titles will generally attract job seekers with more specialized skills.
Be aware of the keywords you are putting into your job title. Think like a job seeker. If you were the ideal candidate for this position, what keywords would you search?
Brag about your company.
Just because you're not the job seeker, it doesn't mean that you don't have to impress the job seeker. The job seeker will be evaluating your company to see if the fit is right too! Explain what your company is about and why it is such a great organization to work for. It's not a bad idea to throw in the specific benefits a full-time job offers in this section as well. This is also a great place to discuss your company's culture, which is another detail that job seekers will appreciate knowing.
It's all in the details.
Job seekers consider a wide range of criteria when they're deciding whether or not they want to apply for a job. Make clear the position's salary, hours, benefits, location, responsibilities, and other pertinent details.
Clearly explain qualifications—both for your sake and the job seekers' sake.
Unless you clearly list the qualifications you're looking for in your candidates, you're going to get a wide range of candidates with a wide range of skill sets, meaning that you'll have a lot of resumes to sort through and most likely a good handful that will end up in your trash. Group and list qualifications as "Required Qualifications" or "Preferred Qualifications" in order to avoid filtering your candidate pool too much or too little.
How do they apply?
This may seem obvious, but employers overlook providing a clear answer to this question more often than you'd expect. List all the materials candidates need to apply and provide them with a link to the site where they can do so. If the application has a deadline, mention that as well. If the company has similar open job postings, include links to those job advertisements too. Also include the Hiring Manager's contact information to allow job seekers to be in contact.
To get started, create a FREE Jobma employer account today and enjoy the ability to publish as many job postings as you please for FREE!