Lucky for you, some of the most common video resume mistakes are easily avoidable once you're aware of them. Check out this list for four video resume mistakes made frequently by job seekers: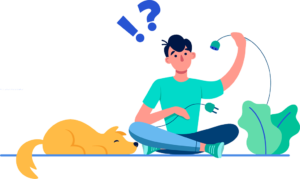 Not being clear about your objective. If you summarize your past experiences, list your skills, and briefly discuss your current or most recent position, that's a great place to start! But don't leave the employers hanging. Be specific about what your goals are and what types of specific positions you are applying for.
Just reading your resume. Employers already have your resume, so simply reading it to them is not an effective use of anyone's time. Utilize your video resume more effectively by presenting yourself differently, whether that be by highlighting parts of yourself that are not as well-defined on your resume, expanding on your resume, or simply rewording information from your resume.
Being "too professional." Yes, it is possible! (I know because I have received this feedback before.) Your resume offers all the nitty-gritty details of your professional life. Your video resume, on the other hand, is your only chance to flaunt your personality before the interview. Employers value job candidates who have a balance of both professionalism and personality, so be sure to consider this when you're shooting your video resume.
Failure to consider the employer's point of view. You've graduated from a top university and have held impressive positions at well-established companies. That's great, but an employer is going to be wondering how all of this will translate into you helping his/her company. Try offering information that will help the employer more clearly see what you are able to do as an employee. For example, state the general responsibilities you were tasked with at your previous positions. Then, explain how you utilized your skills to move these projects from Point A all the way to Point B. This information will more clearly show the employer the kind of work you are capable of performing and the responsibilities you are able to handle.
Put these tips to use by signing up for a free Jobma account and creating a video resume today!