As an employer, you're well aware of how little time you spend looking at each resume. Likewise, you can understand that frantic and unemployed job seekers may spend just as little time flipping through job posts. Given this, it's obviously important to spend some quality time in order to make sure that your posts are attractive and well written. For some helpful tips and tricks, check out this list of things you'll want to avoid: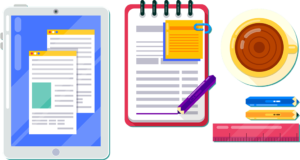 Making your job post look like a scam. Have you ever flipped through Craigslist, Monster, or another job board and noticed the job posts with titles that read something like this: "DREAM SALES JOB!!!! YOU'LL BECOME RICH." Not only does this look like a scam, but it will probably attract people that are more interested in the salary than the actual position.
Not asking for a cover letter. Unless you are trying to fill the position as quickly as possible and are willing to hire just about anybody, you're going to want job candidates to submit a cover letter that allows you to better understand their qualifications and, perhaps more importantly, understand why they want this position in particular.
Writing long-winded descriptions. You can give the job candidates the full details of the position if and when you bring them in for a job interview. Only include the information job candidates need to decide whether or not they want to apply. If you shake your head upon receiving a two- or three-page resume, then you'll understand that job seekers can have the same frustration with job posts.
Not including contact information. Aggressive job seekers will want to follow up to check on the status of their application. Make yourself accessible to them! This will also allow you to take note of which job candidates seem most passionate about the position.
Not being upfront about the position's demands. Does this position require 70 hours of training outside of regular work hours? Is it a base-plus-commission salary that has a very low base? Will it require working in the evenings on company event days? Let job candidates know this information right away. Not disclosing these details until the interview only wastes your time and the job candidates' time.
Once you've perfected your job post, you're ready to get it out there! Sign up for an employer account on Jobma today to post your positions, view job seekers' video resumes, and enjoy a more effective and efficient hiring process.