Make Your Initial Screening faster with Jobma Video Interviewing Software
Initial screening and selection of some best-fit candidates for the final round of interview are one of pain point task for hiring managers in the recruitment process. But Jobma video screening software makes hiring automated and screening faster through its remote interviewing features. It helps both recruiters and applicants to join the interview remotely from anywhere they want, which makes screening fast and saves a lot of time of the hiring managers.
Jobma video recruiting software allows recruiters to review & scores the candidate's responses from anywhere at their chosen time and help them to save time in travel. You can also send an interview invitation and auto-reminder for the interview using automated Jobma interview software.
If you are also tired of lengthy hiring schedules, then request for a free demo of Jobma screening software and get rid of it. It charges just $1 per interview and provides quality services hiring features.
Jobma Pre-recorded Interviewing Helps You Find the Right Fit for the Role
Jobma Pre-recorded video interview improves recruiter's outreach to a wide range of candidates and enables them to connect with global talent working remotely. The availability of plenty of talent from across the globe helps recruiters to select a suitable candidate for the role easily.
Jobma Pre-recorded interview feature lets you gauge candidates' soft skills, non-verbal expressions, proficiency, motivation level and expertise in work. Jobma Pre-recorded interview tool provides you with unlimited recording capacity to records the candidate's responses that you can use to compare and decide over a suitable candidate.
You can screen and review the candidates remotely that make the hiring fast, automated and tech-savvy. It helps the hiring managers to select tech-friendly candidates even without mentioning it in the eligibility list.
Jobma Pre-recorded video interview tool ends obligation for both recruiters and job applicant to join the real-time interview, which means now both can join the interview at their convenience from anywhere at any time remotely. This asynchronous feature makes it possible even for the experienced and working candidates to join in the interview.
Standardize your interview with Jobma interviewing tool Pre-defined Questions
The hiring managers can record the interview questions once for all to which the applicants will respond. This process improves the standard of the interview and enables recruiters to compare and review the candidate's responses in a set standard and select the most efficient one among many. Pre-defined questions help the interviewer to be on track while interviewing and don't let them divert in small chit-chat. It also brings automation in the recruitment process and eliminates chances of gut-based hiring. Screening through the set of pre-defined questions makes your interview evidence-based and much more structured. With Pre-defined questions, all candidates answer the same questions within the same answer and thinking time. This process removes any wilful variation in the interview process.
Perhaps, there are chances for bias when recruiters are reviewing a candidate's answers. But, having more than one person in the review panel can reduce such risk.
Jobma Video Interview App Brings the Power of Video Interviewing to Your Smartphone
Interviewing and reviewing candidate's responses have never been so easier than now with Jobma video interview app.
Here are some exclusive benefits of Jobma video interviewing app you should know about:
You can easily download Jobma video interview mobile app from google play store and Apple store on your smartphone and review & score candidate's responses on your mobile quickly from anywhere without any need of office or home.
Jobma mobile app enables candidates to record responses from their smartphone that ultimately enhance recruiter's access to the candidates throughout the hiring process and increases interview conversion rates due to better accessibility.
Video interview app ends necessity to stick to computer screen throughout the interview process for both the candidate and recruiters and make interviewing convenient as they can join in the hiring process from anywhere through mobile.
Jobma free demo app make interview possible 24/7. Even if you want to interview on your lunch break, all you have to do is to pull out your smartphone from your pocket and start interviewing any time from anywhere.
Poor video quality of webcam is always an issue when interviewing on desktop, but interviewing on a smartphone can short out such issue as generally, a smartphone has a better camera to record video compare to webcam.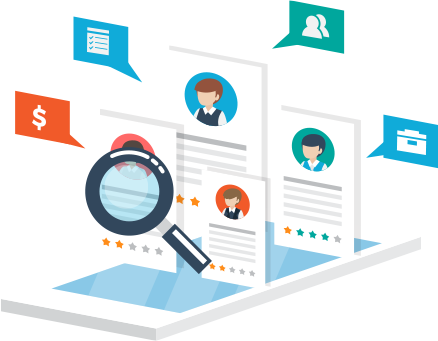 No matter how big or small your businesses are Jobma video interview platform help you to improve your businesses and revolutionized your hiring experience. It can save time taken in the complete interview and keep you ahead from your competitor.