Shift to a Smarter Hiring Solution with Automated Features of Jobma Video Interview Platform
Businesses are gradually adapting video interview software, and it's no wonder why? Video interviews make the hiring smarter, quicker, and more convenient for both the recruiters and the candidates and allow both to do their part remotely. Interviewing software connect recruiters and the candidates via a virtual platform and save time and investment in travel. It allows candidates to record responses from afar and help the hiring managers to review &score the candidates remotely from their chosen place.
It hardly matters where you or your candidates are, or when your schedules align, a video interview can happen anytime in the day, evening or at night and from anywhere at your home, from library remotely. Jobma video interview tool makes recruitment virtual and help recruiters avoid in-person contact while hiring.
Jobma Video Recruiting tool, Customize Your Interview Functionalities as Per need
If you need a modern recruiting ad to help you in streamline your interview and make it fast Jobma, video interview platform can turn your dream into reality. It offers top-notch features to its clients such as – One-way video interview and unlimited recording facility.
Jobma helps recruiters to customize interview functionality such as- Think Time, Answer Length, and Number of Takes, etc. Jobma video interview charges just $1 per interview, which is cheaper compared to many other interviewing tools in this category and offers free credit on some of its recharge plans that include $ 500, 1000, and 2000. Such flexible features of Jobma makes a popular recruiting tool among all sizes of businesses.
A simple and user-friendly dashboard of Jobma helps recruiters to streamline the hiring process and make it accessible for all types of clients without much technical assistance.
Jobma video interview platform encourages coordination among various hiring stakeholders in a hiring department and enables HR teams to easily and quickly share notes and reviews on candidate's assessment, which encourage a collective decision-making process.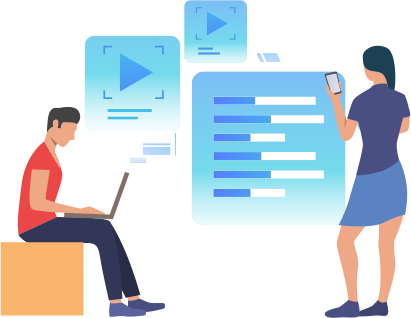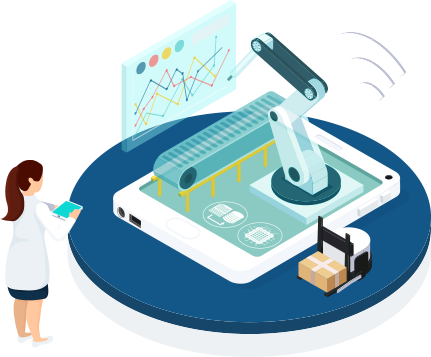 Brings Automation in Your Recruitment Workflow with Jobma Virtual Hiring Efficiency
• The initial screening and shortlisting of applicants while the interview is one of the tough tasks in a traditional hiring activity but, Jobma interviewing platform automates the recruitment workflow and makes screening much easier. It makes the hiring process more structured and streamlines and shortlist the candidates based on qualification indicators provide by employers.
• Jobma arranges the candidate profiles on requirement basis and presents in a relevance order that makes it easy for you to compare and review the candidates for the final selection.
• Jobma automated features help you to list jobs online and send automated follow-up emails that allow you to speed up your hiring and save a huge amount of time for more essential tasks. Its smart hiring features enables you to align the hiring process perfectly and more effectively with just a few clicks.
Jobma helps you fulfil your positions and maintain workflow with the Global Talent
Jobma recruitment platform connects you with the global talent working remotely and enables you to select the best-fit candidates for the position crossing the barrier of geographical limitation. It reduces recruiter's dependency over local talents and creates a global talent pool to interact, interview and hire for the growth of your company.
Incorporation of a recruiting software into the talent acquisition department can reduce the hiring time by many folds and help you to complete the hiring process shortly and in a limited investment.
Jobma pre-recorded video interview feature ends your obligation to engage with each candidate in-person and allow you to record questions once for all the interviewee. And the candidates can record responses at the chosen convenience. Similarly, recruiters can also review & score the candidate's responses at their chosen convenience remotely.
Jobma enables recruiters with the features of auto email responder and notification service to keep the candidates updated about the upcoming interviews. It enhances recruiter's outreach and access to the candidates and optimizes the chances of interview conversion rate.
Jobma automated hiring features makes your hiring faster, smarter and more convenient. It reduces the time taken in the complete hiring process and saves the investment of the company on hiring.
If you also want to improve your hiring team efficiency and transform it into an automated hiring machine with greater accuracy, adapt Jobma video interview software in your recruiting toolkit.