Entering the real world after graduation can be an… interesting experience. While no doubt some of your friends and peers are starting up classes and continuing life as it used to be for you, you're looking at a whole different ballgame. Full-time jobs are hard to secure, and if you're having trouble you are certainly not the only one. This infographic from theguardian.com expresses some of the major difficulties out there for graduates like you.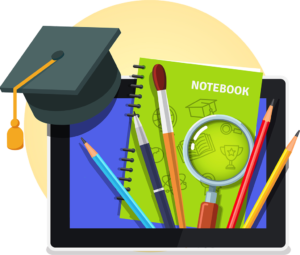 So what can you do about it? How can you combat some of these issues and give yourself a leg-up on the competition?
Well, there are several things you can do to help become an overall better job candidate. These include things like:
Volunteering to learn relevant skills
Earning certifications within your field
Having your CV professionally reviewed and tweaked
Ramping up your social media presence
All of the actions above are great options and can help you immensely, but, there is more that you can do. By focusing on a different aspect of who you are as an employee and how you communicate that to employers, you can take action towards grabbing their attention and becoming more memorable from the get-go.
How? By creating a video resume.
Video resumes do for you what even the best text resume cannot: display your soft skills. Your communication style, your confidence, and your personality are all important pieces of who you are as an employee, so why not express those traits from the moment you apply? Show employers that you're a fit for their company, and give them even more reasons to bring you in for an interview.
If creating a video resume is something that you'd like to take a deeper look into, click here for tips on how to make the best video possible. If you're thinking you're ready to find a place to record/upload, promote and distribute a video resume, check out Jobma to do so for free today!