AI Proctoring – Now Available In Jobma
Over the last few weeks, our team has been hard at work to make your Jobma experience even better. And to that end, we are very excited to bring you a powerful new Jobma feature – AI Proctoring. Jobma's AI proctoring lets you view a candidate's activity during the interview in detail, so you can make better hiring decisions.
What is proctoring?
A talent test, assessment, or interview that is "proctored" means that it has been tracked to verify the candidate's activity and the environment where the Interview is being administered. You can now track the candidates interview process to make sure that applicants are following instructions, and keep track of whether they are utilizing several devices or multiple tabs during assessments.
Jobma's AI detects Multiple faces during the interview, tracks whether they are switching between browser tabs, detects mobile usage and time stamps when they minimize the interview screen etc to provide a fair platform for all the applicants.
Employers are provided with a detailed report for each tested candidate, giving you a record to compare competency and integrity.
To analyze the Proctoring report of a candidate, log in to your Jobma account, go to Applicants > Evaluate > Open a candidates profile click on the Proctoring Tab: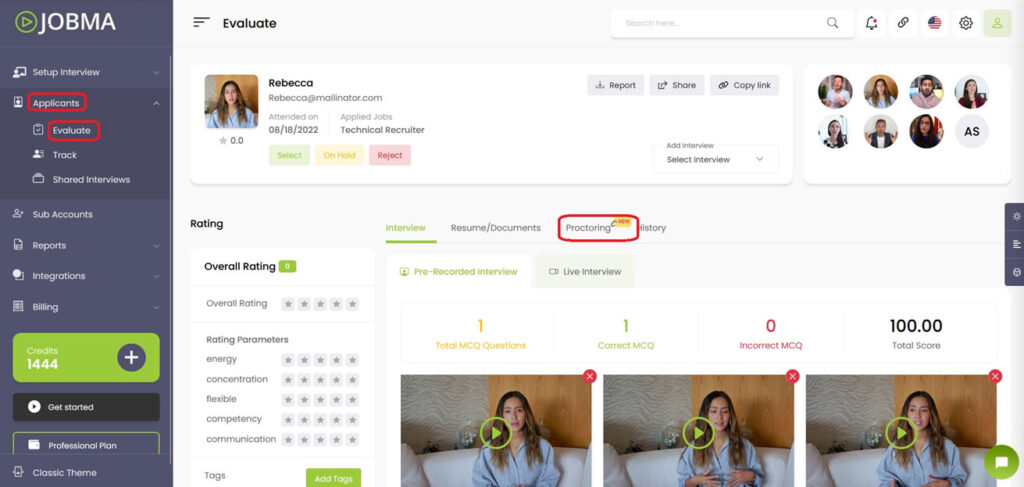 Proctoring Report :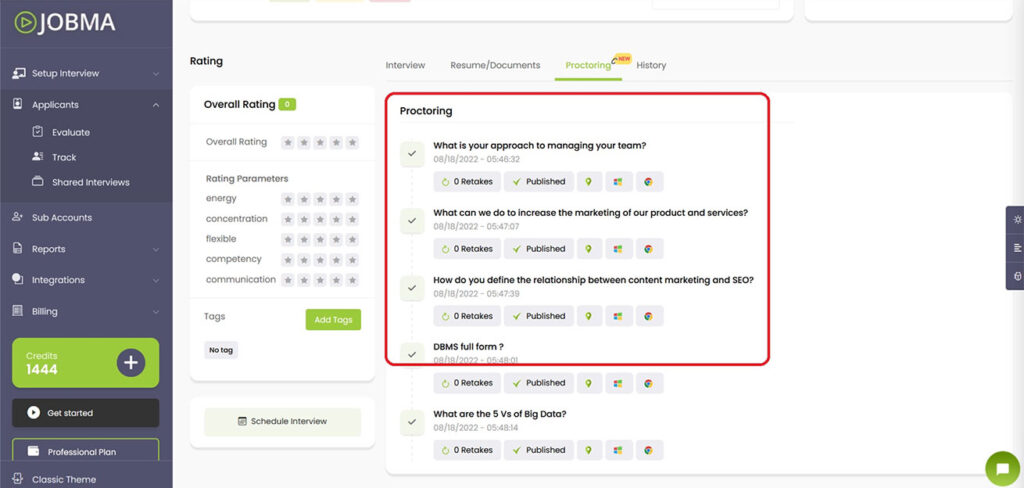 Jobma's Proctoring feature provides the most comprehensive, fair, and secure solution to improve your quality of hire.