Why Soft Skills Matter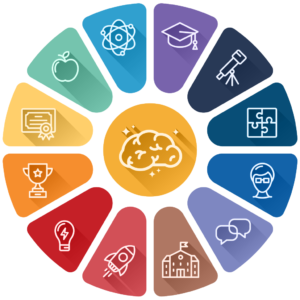 Whether you're looking to land that first job out of college or apply for that position you've been eyeing for years, there are the obvious things you need, as well as some intangibles, to set yourself apart from the rest of the pack. The obvious? Things like a well-polished resume, the qualifications, a cover letter and the appropriate business dress attire.
And the intangibles? Soft skills, or the personal qualities that you exhibit, can be the difference between employers landing someone who can do the job well and someone who can do it exceptionally. For this reason, soft skills such as leadership, positivity, creativity, motivation, verbal and written communication and ambition, can be a major differentiating factor between job candidates.
So why are employers putting more focus on soft skills? According to an article in Forbes, some 92 percent of employers put a great deal of value in employee attitude, as those with a positive attitude are more likely to want to learn new skills, work with others and be a part of a team. Those with good attitudes also prove to be more likeable, both inside and outside of the office, which is another reason behind this added emphasis on soft skills.
Here are some soft skills that employers are placing value in and why they're important:
Flexibility: Employers like Jack of all Trades-type workers who can adapt to change and learn new things quickly.
Communication: Poor communication is often one of the biggest shortcomings of an otherwise successful work environment.
Positivity: Nobody says that work can't be fun. Positive people make the 9-5 grind more enjoyable. And positivity can also often times be contagious.
Leadership: Are you the type of person that can take charge or assume responsibility of certain things when need be? Employers like that.
So while you might have the qualifications for a certain position, ask yourself if you have the intangibles. If so, do they show through in your resume and cover letter? If not, you may consider including a video pitch to highlight your personality and other soft skills. Think about it – if there are two people with the same qualifications and equally impressive resumes, is the employer going to hire the stick in the mud or the person who is beaming positivity? It's a no-brainer.
Make your soft skills stand out today!